Tennessee is home to some amazing attractions for people of all ages. When looking for a place to spend a memorable family vacation, multiple cities come to mind. Gatlinburg is one such option, and it's a fantastic place to visit.
Because of its incredible scenery and outdoor activities, Gatlinburg truly is the perfect place to unwind. However, many things often create stress and hassle when it comes to vacations. Here are some tips you should follow to prevent last-minute tension. These will ensure you have a truly peaceful trip.
Research in advance
Gatlinburg guarantees a wonderful trip full of fun. The Great Smoky Mountains National Park, which surrounds the town, offers breathtaking views of hills, lush forests, and stunning waterfalls. In addition, there are plenty of hiking trails, picnic areas, and wildlife to explore.
Gatlinburg also offers touristy attractions like Ober Gatlinburg Ski Resort and Ripley's Aquarium of the Smokies. Make a list of the places you wish to visit and research tickets and timings. Doing so will ensure you make the most of your time. Look up Gatlinburg things to do with kids for a wide range of fun activities you can enjoy with your little ones.
Rent a cabin
If you want to take full advantage of your vacation and spend quality family time, consider renting a cabin. Cabins provide the perfect spot to gather with family and make lasting memories. Not only this, but they will also allow you to experience nature up close and personal.
The best part is that cabins provide the comfort and autonomy of a home. There are various sizes of cabins, so you can select one based on your needs. Cabins can also accommodate any budget, so you can choose from luxury cabins with stunning views of the mountains, cozy cabins nestled in the woods, or cabins right in the heart of town. The choice is yours.
Gatlinburg cabins are also conveniently located near all the attractions and activities the area offers. The city has something for everyone, from hiking and fishing to shopping and dining. Your trip will be much better if you have a wonderful, cozy place to stay.
Eat at Gatlinburg's amazing restaurants
.
Gatlinburg has some incredible places to eat. Whether it's cuisine from around the world or a traditional American menu, Gatlinburg has it all! You can make your trip extra special by giving your tastebuds a feast to remember (or several). Here are some places you can look into.
To enjoy traditional southern cuisine in a cozy mountain lodge atmosphere, make a reservation at The Park Grill.

Greenbrier Restaurant offers delicious house-made pasta and flavorful Italian dishes.

If you're looking to enjoy an American vibe, visit Calhoun's! The best part is the spectacular view of the Smoky Mountains.

Go to the Pancake Pantry and start your morning with delicious pancakes. Who wouldn't love that for breakfast?
Visit Ober Gatlinburg Ski Resort
One of the best things about traveling with family is experiencing new activities together. If you want a day full of outdoor activities, visit Ober Gatlinburg Ski Resort. The resort offers breathtaking views of the Great Smoky Mountains. It also has skiing and snowboarding facilities and a variety of slopes suitable for all. There are different difficulty levels, so people of all ages will have something to look forward to.
The resort also offers snow tubing, ski, and snowboard lessons and has an indoor ice skating rink. Families can also enjoy scenic chairlift rides up the mountain. In addition, there are a variety of restaurants, shops, and attractions. There will be something fun for everyone, from children to adults. It ensures a time full of joy and excitement- as well as trying new experiences together.
Buy tickets to a theme park
.
There are several theme parks and rides in Gatlinburg, including, Anakeesta, Ripley's Mountain Coaster, and Gatlinburg SkyLift Park. These attractions are great places for people of all ages and will provide hours of entertainment for the whole family.
In addition, you can travel to Pigeon Forge and experience Dollywood. This theme park offers many unique dining experiences, from traditional food to country-style BBQ. The park also hosts a variety of festivals and events throughout the year. These include music festivals and holiday celebrations. It's a great way to spend quality time together.
Dollywood also features an incredible array of shops, from souvenir stores to craft stores. Lastly, the park offers many educational experiences, from exhibits to interactive shows. With all these attractions, you can see why Dollywood is a great place for families to visit.
Go on picnics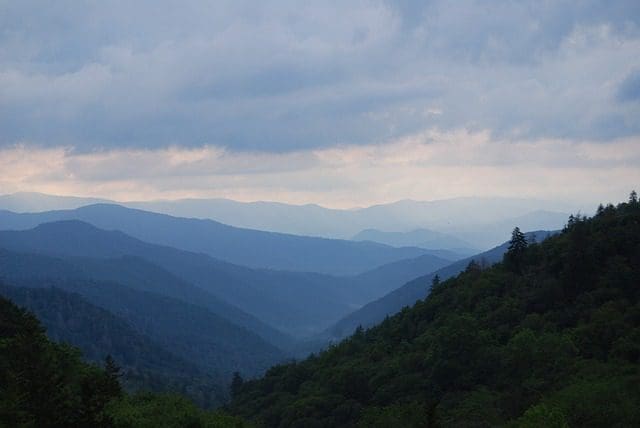 When the weather is pleasant, grab a picnic basket and take your meal to a wonderfully scenic spot with the family. As you know, Gatlinburg has many places with incredible spots for picnics. So, to make every moment memorable, be spontaneous! Picnics are wonderful times to bond with every member of the family. There are many places you can keep in mind when the opportunity arrives!
Great Smoky Mountains National Park is perfect for a picnic! Explore the park's lush forests and rolling hills for an ideal spot.

Ober Gatlinburg would be a great option to consider. Are you looking for a stunning view of the Smoky Mountains while having a picnic? Then the Aerial Tramway is the spot for you!

Gatlinburg City Park has open fields, picnic tables, and grills, making it an ideal spot to cook a meal!

Mynatt Park is a lush oasis right in the heart of the city. It has lots of green space, picnic tables, and a large playground and splash pad. There is also a walking bridge over the creek!

The Greenbrier Picnic Area has beautiful views and plenty of shade! From wildlife viewing to hiking trails- it has many wonderful activities to enjoy after a meal.
Take family photos
A great way to capture the lovely memories you make is by keeping a camera ready and snapping many pictures. Then, you can fondly look back on special moments spent with your family. These will be great reminders of the amazing times you have spent together. In addition, you may create photo albums and decorate your home with the beautiful pictures you capture and revisit these places through them for the years to come.
Conclusion
Family vacations are treasured for as long as a person lives. That's why it is important to make the most of every moment. Plan things so you can have a trip without the stress of disorganization or hassle. Invest in experiences—where you stay and eat will drastically affect the quality of your travel. Explore places of shared interest and experience outdoor activities. Be spontaneous and enjoy every second of pleasant family time spent bonding. Remember these tips for an amazing vacation with your loved ones.
Featured Image by Garrett Hill from Pixabay