There was a time when people used to view banking services as a safe spot for stashing away their savings. However, now the majority of us have embraced the digital online world and a checking account for saving funds and sharing money with others. 
There are dozens of reliable banks in the US that allow you to open a checking account. You can get in touch with a customer support service that would guide you on the right fit for your banking needs. However, before you open the account, it is important to be aware of the different advantages that checking accounts host. Let us take a quick look at some of them. 
Amazing Tool For Money Management 
Having a checking account would help you with money management efficiently compared to keeping cash on hand. You would learn how to transfer funds, balance checks, pay bills online, and plan ahead of time, keeping future expenses in mind. 
There are also smart checking accounts designed for people who have just begun building their relationships with banks and credit unions. Some of the tools here will make you confident about managing money and keeping your finances under check at all times. 
Receive Deposits and Send Money 
The next advantage is that checking accounts make it easier to send and receive money since they have been established primarily for this purpose. You don't have to write paper checks. Instead, you can complete the entire process online. 
Moreover, you can also send money to digital wallets or other apps & load your card such as Cash App, when grocery shopping and transfers. This would save you from the hassle of visiting a bank or a credit union every time you need to send or accept money. This need to load your card 
Establish Credit History
Once you open a checking account, the bank systems or Chexsystems will start tracking your credit history to formulate a report. The better you are with managing your account, the better would be your overall credit score. 
Any customer aiming to establish a good credit history should keep in mind that their balance remains above zero and that all payments are made on time. You should also avoid bounced checks and incurring long debts, as these would give the impression to lenders and credit card issuers that you are not responsible for money management. 
Helps Avoid Extra Charges 
Typically, customers have to deal with ATM fees and missed bill payments fees that can amount to a lot. However, you can resort to checking account direct deposits and online bill payments. Then you would not need to pay the extra money. 
Moreover, there is an option to set free checking accounts, but this would depend on your creditworthiness. You should always go through the terms and conditions of the banks and credit unions before you decide to open an account with them. 
Access To Debit Cards 
Owning a checking account would allow you to request a debit card as well. It is always beneficial to have plastic in your wallet instead of carrying cash, and it offers more security and ease of electronic payments.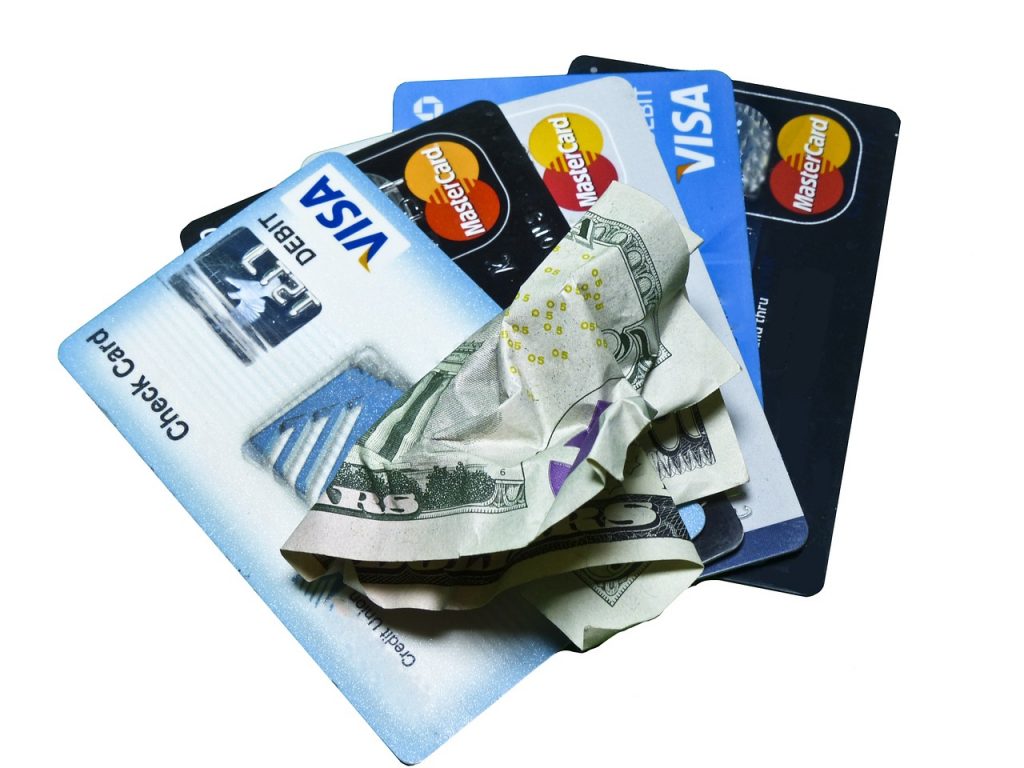 Customers can simply tap or swipe their debit cards at a store and complete the money transfer. Some websites also allow you to complete payments online by providing debit card information such as your name and card number. 
An Opportunity To Earn Interest 
If you choose to open a high-yielding account, then the money you earn as interest would multiply with every passing year. This, however, requires that you keep a minimum balance in your account at all times. This is a solid chance to grow your savings without putting in any extra effort. 
Wrap Up 
So these are some of the benefits that you can enjoy with a checking account. As a disclosure, we would also like to mention a few shortcomings that you should be aware of as well. 
For example, not all checking accounts let you earn interest, and the percentage that they offer is much lower than the savings account. Moreover, many of the accounts have monthly fees, and you have to do homework on the internet to find out some which may be free of this expense. 
Nonetheless, checking accounts are a must-have in the world where everyone has shifted to online payments and digital savings. Take your time to find the one that suits your most. Best of Luck! 
Featured Photo by Karolina Grabowska from Pexels