Being a travel blogger has meant an extremely memorable life for Cedric Okiorina. He was able to see a wide variety of the world's breathtakingly beautiful places and then make a living writing about them. However, a travel blogger like Cedric was brought to a quick halt when COVID-19 and all its travel restrictions entered the picture, and most people had to make lifestyle adjustments. Cedric decided that a change had to be instituted if he was going to continue on with his writing and his own blog where he shares cooking, how to keep a healthy lifestyle, crafting, and more to keep his website alive and popular.
So he decided to wait out the time by concentrating on his blog and on social media where he could not only recount some of his marvelous travels but continue with current postings by incorporating chef's dishes from different countries, experimenting with new recipes of his own, and including pertinent tips and interesting information.
Cedric admits that in one respect, he is enjoying a slower pace in his life, but he does miss traveling itself, meeting all kinds of people, and learning about different cultures.
Following is a "taste" of the unforgettable travels of Cedric Okiorina that can keep your dreams alive that you might be able to go and see them for yourself one day:
** Arctic Circle
This is defined as the five most northerly major circles of latitude on the Earth. There is diversity in the gorgeous landscapes, human lifestyles, and traditions, especially of the native Inuit people, the wildlife, and the abundance of history and culture. The wildlife includes reindeer, Arctic fox, polar bears, musk oxen, walrus, and seals.
** Aurora Borealis (Northern Lights)
The light show is the most spectacular on Earth. The forms can range from shooting rays, patches, arcs, or multicolored lights. The amazing colors are shades of red, blue, violet, yellow, green, and pale pink.

** Iceland's Landmannalaugar
Within the Fjallabak Nature Reserve in the inland highlands, it is known for its scenic hiking trails. Located at the edge of a lava field, the flat region is easily hiked and can climb up Mt. Blahnik. The region is also famous for natural hot springs.
** Svalbard Archipelago between the North Pole and Norway
This is a modern community on a natural landscape. Svalbard has a variety of cultures, including concerts and festivals. There are also several thousand polar bears that join close to 3,000 people who live in the largest settlement of the islands, Longyearbyen. You will also find charming old mining towns on those islands.
** Southern Europe's Beach Spots
We are blessed to have gorgeous beaches on different continents on our planet. The warm and delightful Mediterranean weather in Southern Europe makes for a choice of awesome beachside experiences.
** Europe
There are a huge amount of various customs, cultures, sights, architecture, and excellent cuisines throughout Europe, and no end to unique destinations.
** Southeast Asia
Although moderately untouched tourism-wise, there are many things to see, such as Indonesia's numerous islands, the cleanliness and impressive architecture of Singapore, the Maldives' opulent water villas, densely populated cities, beautiful beaches, and much more.
** Lake Toba Area in Indonesia
Situated on the sixth-largest island in the world, Samosir, this paradise was created by two massive volcanic eruptions. There is an island in the middle that is as big as Singapore. You can hike, swim, see lots of wildlife, and watch traditional dance performances.
** Cardamom Mountains in Cambodia
These amazing mountainous ranges include the highest peak in Cambodia (Phnom Aural). If you love hiking trails, you'll have spectacular choices. It is also the last corridor for wild elephants, and you might be lucky enough to see one.
** Non-Nuoc Village in Vietnam
 Located at the bottom of Marble Mountain and also known as 'Marble Village, it has the amazing mountain waiting to be hiked and, in the other direction, incredible beaches. For some reason, there aren't any crowds, so you can really enjoy the surroundings.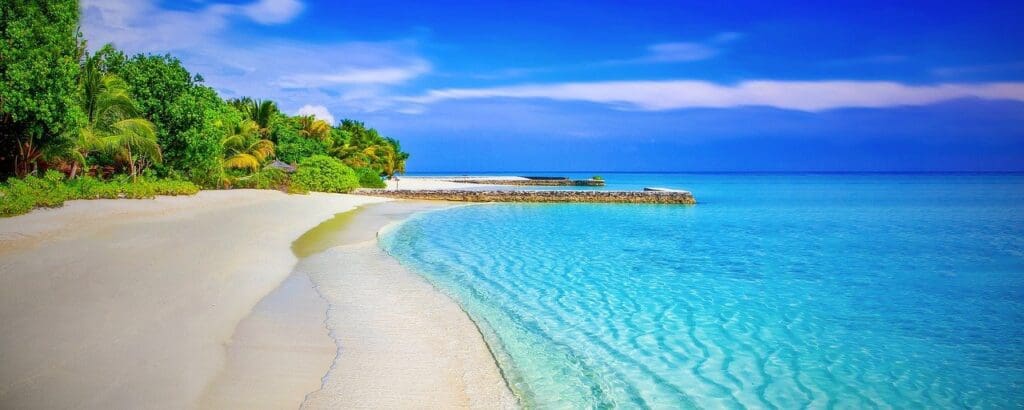 Conclusion
Let's join Cedric in hoping that he will be able to soon resume his travel blogger career and be able to enlighten us on the best places to travel. He is anxious to continue sharing his outstanding experiences as a seasoned traveler who has made his way across almost every continent in his passion for world travel.
Featured Image by RitaE on Pixabay