8 Must-Have Baby Equipment for New Parents
A newborn baby brings unlimited joy to the family and a number of responsibilities for the new parents. 
While you're excited to bring your little one to this world, you need to stock up on baby essentials as well. Apart from the diapers, clothes, and diaper bags, there are some other things that will make your new parent's life easier. Baby stores are full of baby stuff, and it can get quite overwhelming to figure out which products you really need.
This article looks into some of the baby essentials that the parents should have.
Must-Have Baby Equipment for the New Parents
Starting from a car seat to a stroller and breast pump, there is an array of things you need to purchase before the baby arrives. Here are some of the things you need to put on your shopping list.
A Car Seat
Having a car seat is a must to ensure the safety and comfort of your toddler while they are in the backseat of your car. While there are so many options out there, you must do your research before you settle on one.
For instance, you need to check whether they are durable and comes with proper child-safety options. You should also check whether you can easily install it in your backseat.
Since kids can doze off anytime, you want the option of removing the seat with the kid in it so that they don't need to be woken up. Consider these options while purchasing.
Stroller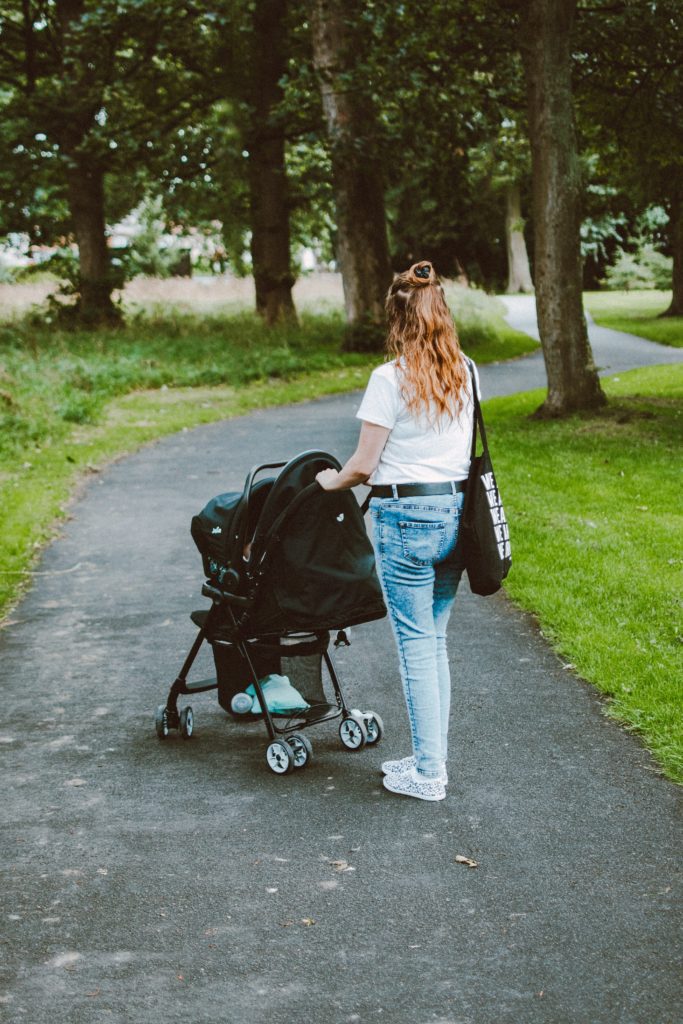 A baby stroller will be your best friend if you need to travel frequently with your infant. It will make your daily outings like grocery shopping or walking in a park easier.
On the other hand, if you rely on public transportation, you should opt for a compact and lightweight stroller. This particular type is easy to carry and can be folded and fit in small spaces.
Some strollers come with a car seat attached inside, which you can remove and install on the backseat whenever you need it. These travel system strollers are great for parents who have to travel with babies frequently.
Baby Carrier
Toting your baby around will be fun and much easier with a carrier that fits just right. While there are numerous choices from traditional carriers to wraps, each of them has their benefits based on the kid's age.
While wraps are easy for carrying the toddlers, traditional carriers can be a better option when they get older. 
You should get one that is comfortable to wear and easily adjustable since you may have to wear the carrier for a longer period of time. Also, getting one with a zippered pocket where you can keep your money and keys will be an added perk.
A Breast Pump & Feeding Bottle
Breastfeeding for working moms is a challenge. While it is not always possible to breastfeed, you still have to make sure the baby is getting enough breast milk through-out the day. A breast pump can be your life savior in such cases.
Opt for the one that is easy to clean and comfortable to use. If you need to pump frequently, choosing a high-quality, electric breast pump would be the best option.
You are also going to need some feeding bottles for your baby. Make sure they are easy to clean and made with high-quality and child-friendly BPA free material. Also, the bottle must have a soft, breast-like nipple to ensure the comfort of your child.
Portable High-Chair
If your baby is around six months old, chances are he/she has started to have solid foods, meaning that you need a place for them to sit. 
While a full-size high chair is good, it takes a lot of space and it is difficult to maintain. Besides, you can't take it with you whenever you're out with the kids.
Instead of going fro a bulky one, opt for a hook-on portable high chair. These are lightweight and can be attached to the side of any dining table, be it in the kitchen or a restaurant.
While purchasing a travel chair for your kid, keep the durability and safety of your baby in mind.
Teething Toy
Every baby will go through teething. Although teething toys can often be overlooked, you will understand its importance as soon as your toddler starts to have the teething pain.
A high-quality, chewable teething toy can come to your rescue when you will do anything to make your baby's pain to go away. While purchasing one for your child, choose one made of natural rubber and food paint to ensure proper safety.
Diaper Bag
The diaper bag is a staple item for all the parents of toddlers, which they have to carry for at least 2-3 years with them. While it's essential baby equipment, it doesn't have to come in extremely bright colors with hideous designs.
There are some diaper bags that come with enough storage to keep your wallet and keys in. Choose a bag that is stylish enough to go with your personality while you can carry a lot of things in it.
Swing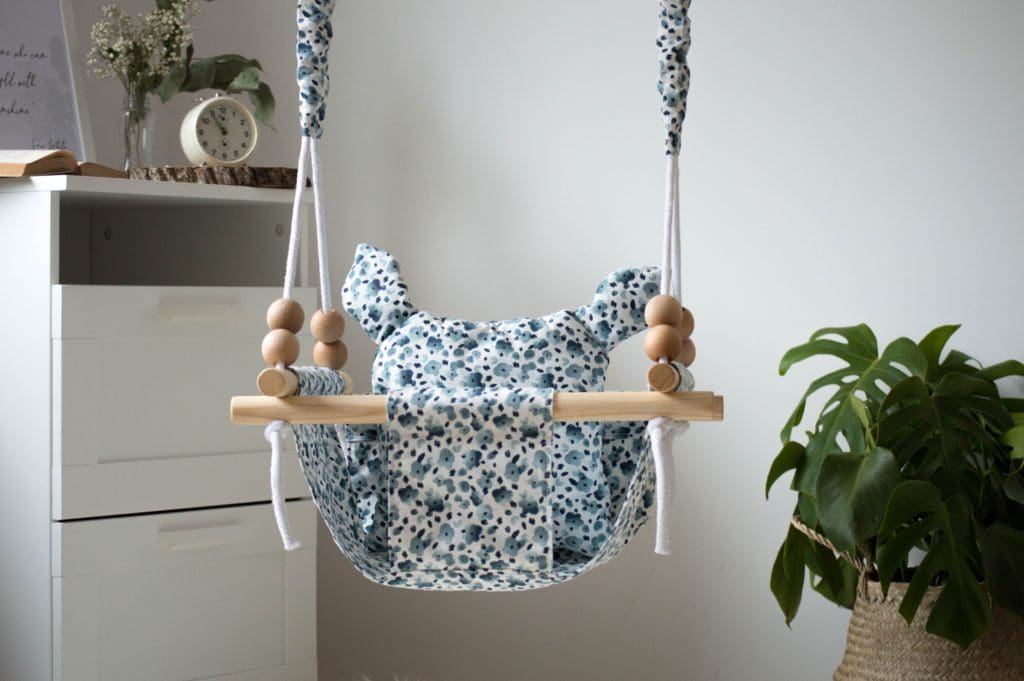 How are you going to keep your kid occupied while you're trying to get your house chores done? The baby needs to be looked after even when you have to make a phone call, or get a load of laundry done, or even just get something to eat? A swing can help you with that.
There are different types of swings in the market for you to pick something comfortable for your little one. 
Some high-tech swings come with a self-rocking mechanism and MP3 player that can even lull your baby to sleep. All those features in a swing can still be very affordable.
Final Thoughts
Raising a child is fun and challenging at the same time. However, if you're a first-time parent, it's easy to get confused and feel lost in the sea of advice and baby products.
If you're expecting a baby within a few months, it's time for you to start shopping for your baby's essentials. 
You should get the baby stuff shopping done before the baby arrives. Because you will get very busy very quickly when the baby arrives. Also, do proper research before purchasing anything so that you don't end up filling your house with unnecessary things you won't find useful.
Happy Shopping!