With the pandemic on the rise, people have opted to travel in the newest style with campervans. Be it secluded road trips or gateways; campervans can be taken everywhere. People want to travel safely. When families and kids are involved, safety is the priority. Further, it saves a lot of money on hotels and restaurants. Buying an RV is such an overwhelming experience. 
It's best to go for a Campervan rental in Denver before buying it. Rent a campervan first for a vacation. If you think it's the right investment for you, you can go ahead with it. Many things come with renting an RV.
Reasons for Renting Campervan
1. Understanding how the RV works
RVs are motorhomes, and so you must understand how it works. By renting a campervan, learn the techniques of driving it. Orientation courses are mostly given to teach the users on the driving part. 
The effective way of learning how to drive a campervan is to rent one. Plan a vacation with a campervan, and the rest is the drill. It gives you knowledge about the power and the systems. Learn the difference between 30 amp and 50 amp and all about the brakes. 
2.
Understanding the layout
Even though campervans are just like homes, you have to know the layout well. Everything is kept in a specific way. Get acquainted with the kitchen while renting the campervan if you love cooking. 
Rent an RV for about two days before buying it. Everyone has different choices, so be sure to know what you want. Tell the dealers about your personal preferences before buying one. 
3.
Knowing what to bring on the road
While on the roads, it's important to know what to bring along with you. If you have never lived in a campervan before, now is the right time to change that. Take only items that can be stored easily. 
Rent an RV and take short trips just to get an idea of what to bring along. You will get a clear picture of what all things are necessary. Or, in the end, everything will be cluttered, making the place look dull. 
Class B Camper Vans are ideal ones to ride on. If you are a newbie to the experience, Class B camper vans are the right choice. Fit in the camping gears, and you are good to go. These are more eco-friendly than the gas ones. 
4.
Learn about parking and backing of the campervans
Pulling up a trailer can be intimidating. You should have a bit of knowledge regarding how to do it. Renting the RV provides you with an idea about parking, towing, and backing up. Practice will help you to ride RVs better in the future.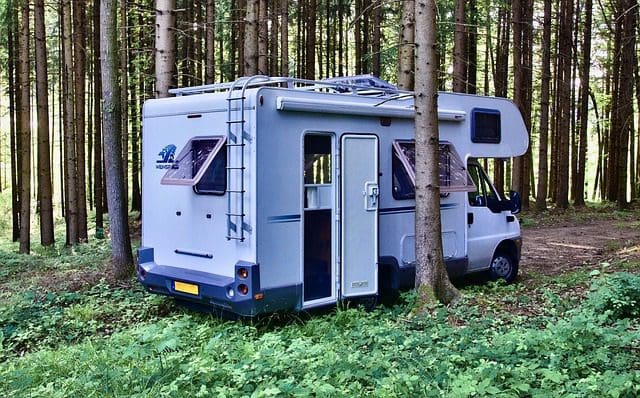 Renting an RV helps you select if it is the right vacation mode for you. It's best to try the vehicle before buying it. Learn all the pros and cons about it and then decide the matter. 
Conclusion
Campervans are the new style of travel. It is so amazing that so many things fit into such small spaces. Renting the vehicle first will help make a better investment later.  
Featured Image by campingbil from Pixabay