Sure, you are all super-sweaty during and after your gym workout, but does that mean you are going to stop hitting the gym? Yes, I get it. Most of us are tired of our gym outfits. Either it's too sweaty or too dull. Most of us keep looking for comfortable workout clothes, and our bodies won't feel a thing. Let me tell you, a smooth workout is a part of the confidence booster of your subconscious mind, and trust me, your mind can do wonders for your body.
You should feel comfortable in your clothes, and it shouldn't bother you when you are working out or doing routine activities. You need to be comfortable enough in your attire, from daily jocks to comfy bras and tracks to joggers. You can find all-day comfort with level 1 fun compression socks to buy.
Here we have mentioned our expert-curated five cool workout gym wears for all genders. It's going to be perfect and no more sweaty-sh! Take a look. 
Gym Outfits: 5 Cool Work Out Gym Wears
When it comes to workout, you will need some high-quality fitness clothes, and there are thousands of options that will help you look through the comfort. Well, these gym outfits are not just for your routine workouts but also kickboxing sessions, athletic activities, and so on.
1.
The Zero Gravity Leggings
Have you heard of it? Maybe not. Many of them know about this particular outfit. Finding the most functional workout wear could be challenging, yet sometimes it can take from the barre to the bar-lol, and the usual leggings forget to provide such comfort overall. The gravity leggings provide extreme support throughout your workout session at the gym. It's thick, lightweight, and has quick-drying fabric, which wouldn't let you feel your sweat, even during your severe intense exercises. Is it suitable for Yoga? Absolutely! 
2.
Trial shorts with performance T-shirts
The trail shorts tend to be one of the most comfortable wears for men, and no, it doesn't have to be gym shorts, it can be yours! One can wear it for other exercises and activities as well. However, it seems to be the most comfortable indoors as well. The performance T-shirts are quite suitable due to their perforation of ventilation fabric. The T-shirt promises to provide you with maximum dryness by quickly absorbing the moisture. If you love hot Yoga, then this tee could be your pick! 
3.
 Joggers with Sports Bra/Tee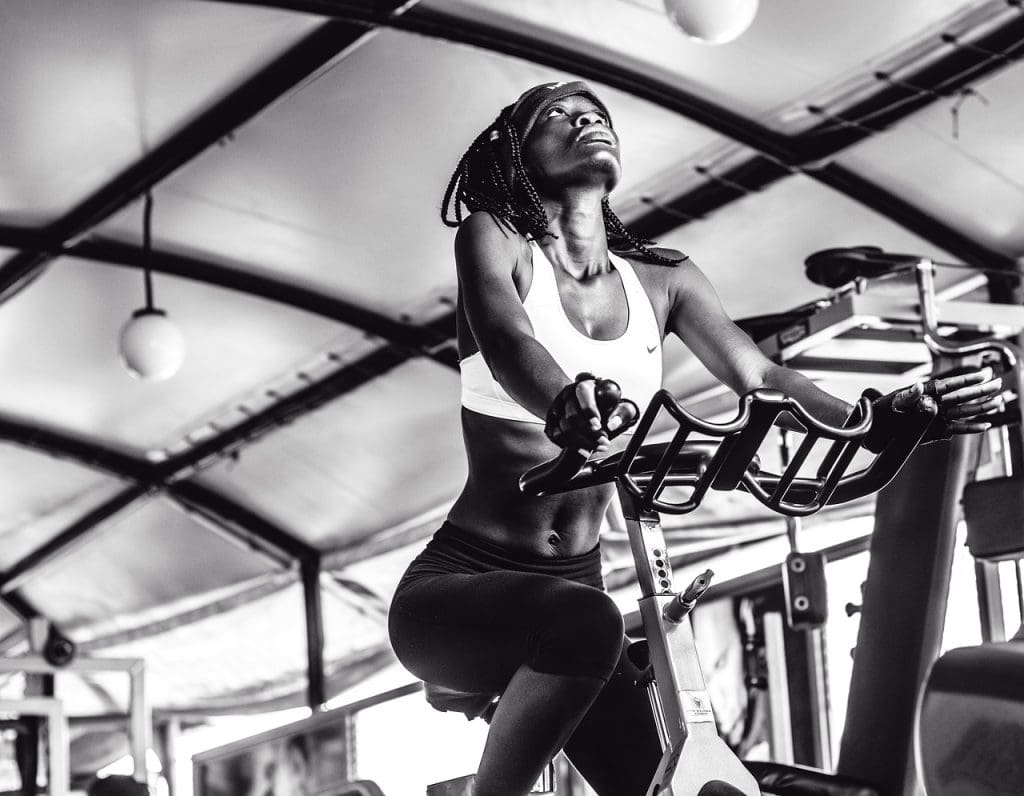 Who wouldn't love smooth, lightweight, moisture-wicking joggers along with a cool T-shirt? Well, some brands sell such comfortable and tight-fitting joggers for women. Whether it's your morning Yoga session, or Pilates, or an intense gym workout session, the joggers with comfortable Tee can work it out as you would wish. And you need not worry about changing your attire, because this combination would be extremely sportive and stylish. You can also pair the joggers with a sports bra since it's extra breathable and you wouldn't feel uncomfortable when you exercise. 
4.
Runner's workout gear!
Do you need a little breezy workout gear? Or maybe skin-fitting track pants? You can get a complete package of runner's workout sessions with extreme comfort fabrics that also look stylish and amazing. Well, you can also go ahead with women's running workout outfits which could be joggers or tracks, or even cotton-made comfortable shorts could be your gym companion. Yes, some joggers come with pockets and attractive colors. However, you can choose hoodie t-shirts, full-sleeve cotton tees, or anything in that lane. Runner's outfits are often sweaty resistant, and it quickly dries out the moisture as well. For post, jog recovery considers copper infused socks.   
5.
An all-day wear!
Well, workout or gym outfits don't have to feel like workout clothes anymore. However, you can wear a basic outfit and just walk down to the gym, but you need to make sure that the outfits are comfortable enough. You can wear a basic T-shirt, and track pants or a jogger maybe and then hit the gym directly. However, there is plenty of workout gear available in the market from the top brands, but these outfits must be comfortable enough. These all-day outfits can be worn for your entire day and not just for your workouts. 
Conclusion
Having a breathable outfit or gym wear could be an attire that we all want, and that's where you can find all the outfits mentioned above and styles in the fashion industry. Everything you need from style to trend and budget? Of course, you get the most preferred and pocket-friendly outfits too. However, there are different factors that you must consider before buying gym clothes or workout outfits, and you need to ensure that they suit you the best. 
Featured Photo by Li Sun from Pexels