If you're not a big fan of bright and loud colors in event ceremonies, pastels are a great way to introduce subtle color themes to your wedding celebration. There are many ideas to explore pastel themes, such as blush-toned bridesmaid dresses. 
These outfits can also range in a gradient of pastel blues, greens, or pinks, some of the most common colors everyone loves to wear. The pastel themes are not just restricted to dresses and decorations but also other aspects of the wedding.
If you're planning your own wedding or a loved one, here are some easy and cool hacks on successfully organizing a pastel-themed wedding without making it look generic and on your nose.
Choice of Wedding Venue
The choice of the wedding venue is the most important one, whether it's pastel-themed or not. Pastel colors don't go with all types of environments and venue designs, so you need to choose carefully. A romantic and dreamlike feel of a castle wedding venue can be your ultimate start for a subtle pastel color scheme.
Outdoor wedding venues work well in favor of pastel-themed weddings as the general greenery works well with pastel colors. Simple-looking venues work better with pastel colors as overly decorated or multi-story venues draw attention to the colors of the decorations.
Wedding Florals
Flowers are very important in decorating and setting the venue's mood, so make sure you choose ones that fit pastel shades. Don't go for flashy floral arrangements like navy blue and gold, as they aren't very helpful in keeping the colors subtle.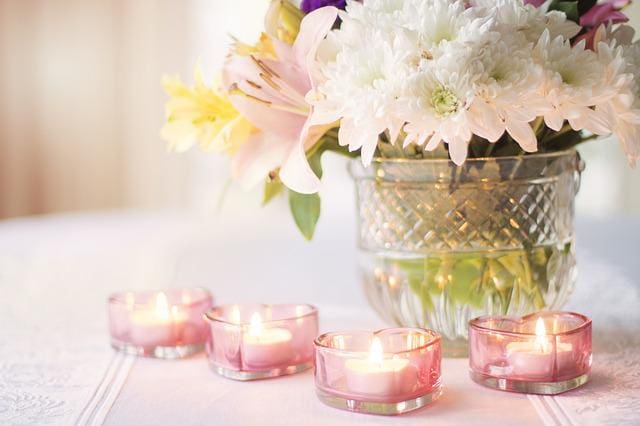 Some creative ideas for using pastel-themed wedding florals include silk flower bouquets as centerpieces and blooming archways for springtime weddings, decorating the aisle with rose petal runners, light jars, canopy posts wrapped with pearl strings, and more. If you're looking for more ideas, you can check online resources like Pinterest.
Dining Choices
A great way to keep the pastel theme of the wedding subtle without overdoing it is ensuring the food, drink, and dessert choices also go with it. Marbled wedding cakes are a big hit in pastel-themed weddings, as are lemonades, gin, cocktails, mimosas, and other drinks. The cutlery and furniture should also reflect the pastel theme if you want to add a sophisticated but subtle touch to the proceedings.  
Wedding Invitations
When it comes to pastel-themed weddings, the wedding invitations should also follow the same color schemes as the venue and other aspects. There are different wedding themes, and your choice of wedding invitations can set the tone of your wedding day. Thankfully making customizable wedding invitations is quite easy, and you can also check the design drafts and make changes.  
Along with the invitation card, the wedding invitation envelope is also important. Scented envelopes are a great way to make the wedding invitation memorable and help set a positive tone for the celebrations. Usually, wedding invitations will set you back a bit, but the extra price is worth it to make a wedding special.
Wedding Decor
The most crucial aspect of keeping a pastel-themed wedding subtle is the wedding décor. The broad sweeps of overall design need to mesh in with all the other aspects mentioned above. From streamers, ribbons, and linens to colorful reception chair decor and centerpieces, every element of your wedding décor can speak volumes for your pastel wedding. 
There are some perfect color schemes such as blush, pink, gold, lavender and ivory, pale-blue and white, and mint and gold that works well together. Muted colors are also a great way to keep pastel wedding decorations subtle without going overboard, such as mint and gold, gold and copper, pastel blue and peach, etc. These colors work well in specific combinations, so you'll have a lot of flexibility.
Keep it Simple
Details that enhance the sophistication should be kept simple as it's easy to ruin pastel-themed wedding decorations with too much design. The wedding party attire of the bridesmaids and groomsmen should also be aligned with the wedding decorations, so that loud colors don't accidentally intrude on the subtle decorations when taking photos.
Planning Is the Key
Organizing a wedding is no easy job, and organizing one with a pastel theme while keeping it subtle is definitely not easy. But as long as you keep the tips mentioned above and tricks in mind, you should have an easy time planning things. Just make sure to get the details right, and everything should naturally fall in place.
Featured Image by falconp4 from Pixabay