Parents often misadvise their teens when it comes to choosing their college degree. Some of the awful advice given to teens include convincing them to choose the safest path, the highest paying career, and the most prestigious career path. Some parents believe that a job is just a job. However, that isn't always the case because a job should be fulfilling.
Workers spend hours each week and years of their life working. So, choosing a career path you love can be life-fulfilling. Therefore, parents need to guide their teens in their quest for their college courses the right way if they want their children to have a truly fulfilling life. Here are a few tips parents can help their teens choose the degree program to pursue.
Identify Their Strengths And Passions
Parents should encourage their teens to visit a career counselor for an aptitude test. While parents can't base all their decisions on the results of an aptitude test, it is beneficial to look at the patterns of the results. You may find out that your child is interested in a career that doesn't align with their strengths. However, that doesn't mean that they can't pursue that path.
Instead, you can find ways your child can bring their strengths to the career path they want to follow. Pay attention to areas your teen son or daughter seems stronger than others. Understanding their innate strengths will make it easier for them to determine their ideal career path.
Explore Different Areas Of Study
There are diverse areas of studies suitable for the needs of your teen child. Each area has multiple degrees, so explore them to determine the best field for your child. If your child's area of interest is nursing, they might need to pursue a Master of Science in nursing, which focuses on patient population and APRN roles. The minimum requirement to become an APRN is to obtain at least a graduate-level degree such as a Doctor of Nursing Practice. Finding the meaning of an APRN role means becoming an advanced practice registered nurse. You will receive training in APRN duties and get more specialization within the APRN category. It is a lucrative career with a good salary and room for career growth.
Find Your Teen A Mentor
Seek an inspirational role model for your teen daughter or son. If your child shows a strong interest in athletics, help them find an inspiring role model in athletics. You can also read this, Your Comprehensive Resource for College Athletic Recruitment, if your teen is seriously getting scouted for a position on an athletics team. Looking for someone knowledgeable in any given field can fuel your son's or daughter's career aspirations.
Don't Compare Your Child With Yourself
One mistake parents make is treating their children as an extension of them. While your child may resemble you in some ways, that doesn't mean your interests are always aligned. The things that your child loves doing might be the ones driving you crazy about a particular career path.
So, as a parent, you should resist the urge to discourage your child from pursuing a certain career path just because you don't have an interest in it. Your child, too, might not be interested in the work you do or the sports you love.
Expose Your Child To Various Activities
One way to discover the best career path for your teen child is by giving them opportunities to try new things. There are so many fun opportunities you can enjoy together, such as exploring science, people, travel, the arts, nature, and museums. Note down the subjects your child shows excitement toward or seems curious about and encourage them to learn more about them. They might decide to pursue a career in that field after exploring it more intensively.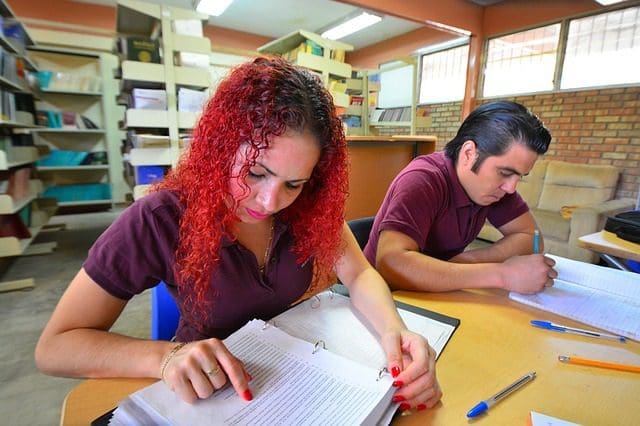 Lead By Example
Children watch each of their parent's moves in life. So, a parent can lead by example by pursuing a career they love. By seeing you seek a job you really adore, your child will know they can build the career they love. Nothing should hold you from pursuing the career you love. By making sure your own personal goals and needs are being met in life, you can be an example to your child of what building a fulfilling career and lifestyle are all about.
Mingle With Like-Minded People
The chances are that your career was inspired by people you spent most of your time with. So, parents should encourage their children to build a network of people around them. Challenge your son or daughter to get out there and meet with people with the same interests as theirs. Whether your child is interested in sports, charity, leadership, or any other field, please encourage them to spend much of their time interacting with inspiring peers.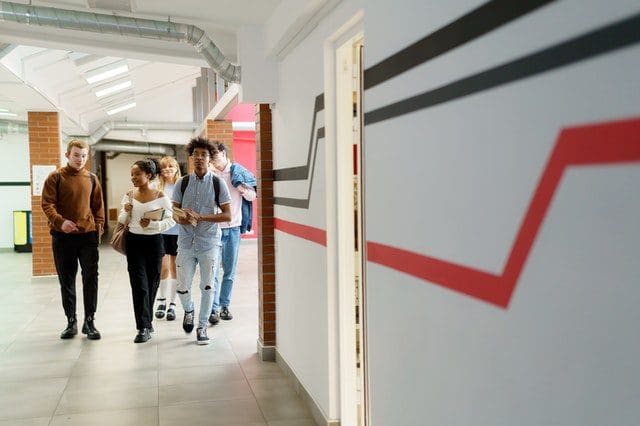 Your child's inner circle can affect what they believe is possible, their dream, and the career path they decide to pursue. Many successful enterprises got their start by two or more business partners getting together in their late high school or early college years.
It's never too early to start building an entrepreneurial mindset for those seeking to do so. Encouraging them to hang out with inspiring peers can help them grow their potential and set them up for a successful career ahead.
Avoid Pressuring Your Child
Nothing scares a high school graduate more than pressuring them to pick a field of study or career path right away. Most high school graduates often experience anxiety, given they haven't decided on what they want for the rest of their life yet. Expecting your teen child to make the right decision regarding their career path is unrealistic and can impact their mental health.
Parents should make their teen children feel at ease. Assure them there is no pressure to choose a certain career path and stick to it forever. It would help if you also encouraged them to dream big and let them know that they can change their career throughout their life. Teens need to be told that it is perfectly okay to change their degree or switch courses even years later if they realize their chosen career doesn't align with their interests.
Research has found that teens often worry that they might disappoint their parents if they choose a career path that their parents didn't like. So, as a parent, it is your responsibility to remind your teen child that they are free to pursue whatever degree they feel is right for them. If you can't be a supportive component for your child's goals, you'll only hinder them and make it more difficult for them to see their goals through. It's important to become an asset for them, not an obstacle.
Look For Apprenticeships
Not all teen children enjoy studying at school. If that's the case with your daughter or son, you can consider finding them an apprenticeship, where they will get a chance to learn as they hone their skills. Apprenticeships involve more hard work than learning at school, but they offer various career opportunities across many industries, from business to travel, accountancy, and media. Often, the right apprenticeship is sure to evolve into a great career opportunity.
Many children end up choosing career paths that their parents don't think are best for them. So, as a parent, it is worth openly discussing these things with your child to understand their areas of interest and career dreams. But take it slow so that your child doesn't feel nagged. It is sometimes good to let your child try out a few different things before deciding the career path to follow. Teens are sometimes just interested in getting a taste of other careers before deciding what degree they want to pursue with their lives.
Featured Photo by Ivan Samkov from Pexels