Dreaming if your backyard is the place for all the best events? It can be! Whether you're hosting a party, an outdoor wedding ceremony, or just want to make your guests' experience more memorable by adding in some fun games and activities, you can transform your yard into a place to be in no time.
Ramp Up Your Backyard With These Fun Projects
The summer is the perfect time to enjoy all the good things about backyard life at your place, like playing games with friends and family, grilling delicious food on a hot day, and relaxing in your hammock. But if you want your yard to be really top-notch this season or any other time of year, there are some steps you'll need to take first. You can start turning your yard into the ultimate hangout spot with these projects!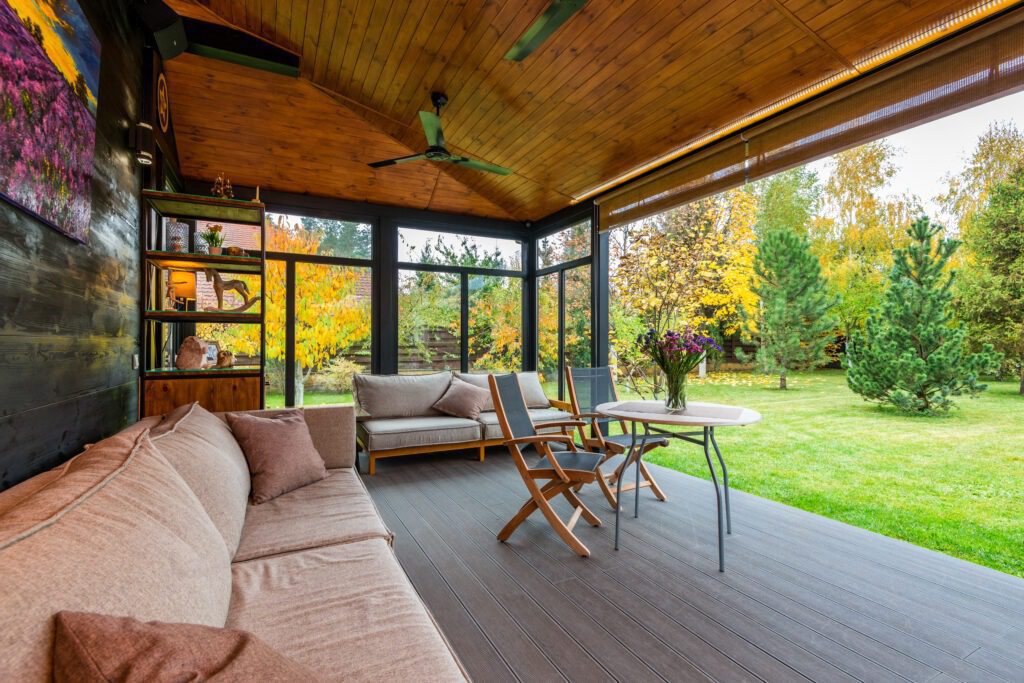 1. Add A Fire Pit To Your Backyard For Some Cozy Company
Adding a fire pit to your backyard is one of the easiest ways you can create an inviting space for everyone to gather at your place. It's a significant feature to have, and now you can also try a smokeless fire pit for all the same fun with less odor. Sit around it with friends, roast marshmallows for smores over its embers in the fall and winter months, and use this space as a spot where guests can warm up during outdoor parties on warmer days!
2. Install A Hammock In The Trees For Lazy Days Of Reading And Relaxing
A hammock (or two) is the perfect way to create a relaxing space in your backyard. It's easy enough for anyone to string up. It can be moved around easily if you decide on a new spot later on, and best of all—there are actual trees where it can hang! Hammocks are an especially delightful addition during the summer months when you want to take a nap outside or just relax with your book.
3. Place An Outdoor Rug On The Ground So You Can Sit Back And Enjoy The Scenery
If you have a party or barbecue, an outdoor rug is a perfect way to bring all of your guests together. It's small enough that it can fit in most backyards but large enough for everyone at the gathering to sit and chat! Because they don't take up much space and are easy to move around when needed, these rugs can be a brilliant choice for summer parties as well.
4. Add Patio Furniture To Your Backyard For Comfortable Seating All-Around
If you don't have the luxury of a huge backyard, make it feel like one by adding plenty of comfortable seating. With patio furniture in your yard, everyone can sit back and enjoy themselves without worrying about where they'll be able to rest their backs! There are several types of chairs and benches that are perfect for your yard, so you can pick whatever would fit the best in your space.
5. Get Rid Of Any Clutter Around The Outside Of Your Home To Create A Clean And Inviting Space
No one wants to feel like they're walking or sitting in a mess, so give your backyard the facelift it deserves by making sure there are no random items cluttering up your space. Make sure you get rid of any unnecessary furniture and objects that could be taken into the garage for storage during parties.
6. Plant Flowers All Over Your Yard To Make It Look More Beautiful
Flowers bring color and life to any space, so make sure your yard is filled with them! You can't go wrong by planting flowers all over the ground. Most will grow back every year if they're taken care of properly (and you might even save some seeds for next season), but it's best to use fresh plants.
7. Get A Kiddie Pool For Those Hot Summer Days
Kiddie pools are a fun way to keep young children cool during the hot summer months. You can even make this experience educational by letting them grow plants in it! Kiddie pools also come with their own slide, which is perfect for those days when you're feeling energetic and want to play outside with your kids.
8. Install Solar Lights Around The Perimeter Of The Yard, So It Feels Safe At Night
You never know when you might have a late-night gathering in your backyard. With solar lights around the perimeter, you can keep guests safe as they walk to their cars or hang out for long after dark. They also add an extra element of charm and ambiance so everyone can enjoy themselves without worrying about tripping over something!
9. Install Outdoor Speakers For Music And Entertainment On The Go
Outdoor speakers are a great way to bring entertainment and music into your backyard. You can leave them outside all the time without worrying about the weather damaging them! Plus, these speakers don't take up much room compared to other forms of entertainment because they're wireless—just make sure you have an iPod or iPhone.​
Make your backyard the talk amongst your family and friends with these projects at your place. Remember to look for ideas and inspiration from various places. If in doubt, get professional help and enjoy your time spent outside!
Featured Image by Pexels