The following post is from Lisa of The Pennington Point: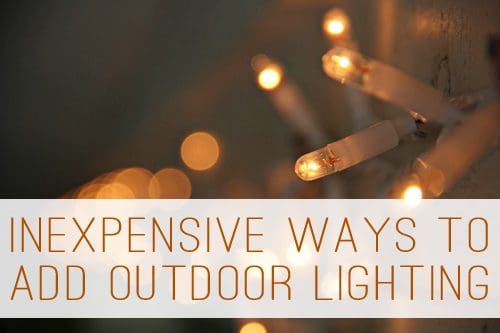 It can get expensive to buy lights that are made for outdoors.  But with some creativity and resourcefulness, you can light up your evenings in style for very little money.
If you have a porch area where you can sit and relax, then soft lighting can enhance those lovely summer nights.  On my front porch, I used Christmas lights with white cords along the edge of the ceiling to give it that soft candlelight glow.
source: The Pennington Point
In the front of my house, I have an outdoor eating area.  To light it up at night without stark task lighting, I strung inexpensive bulb lights along rope that is attached at each end to eye screws.
A classic outdoor lighting ideas is wrapping your trees in strings of lights.  It's not just for Christmas!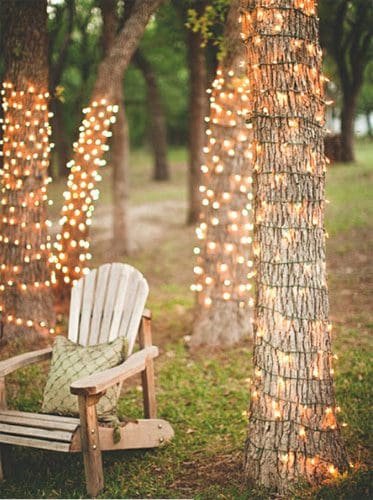 This solar light idea is genius!  I never knew you could make you own!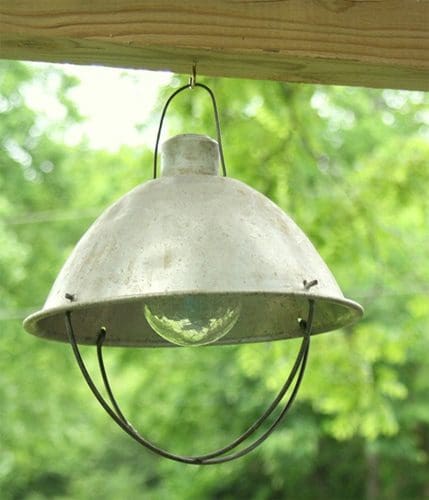 And while we're talking solar, how about one on a stake down in cement?  You could put these anywhere!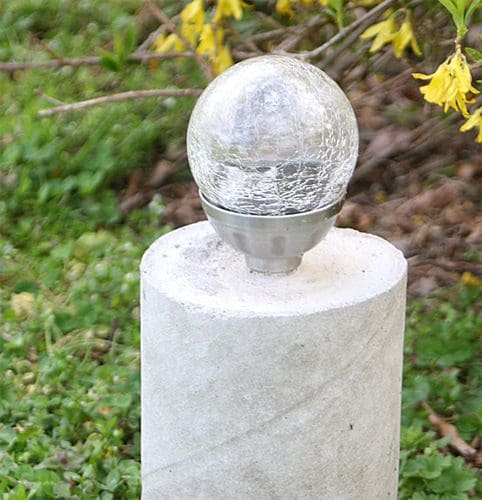 We could, of course, go even simpler.  And nothing says simply life like a mason jar.  Battery operated candles or real tea lights both look great down in them.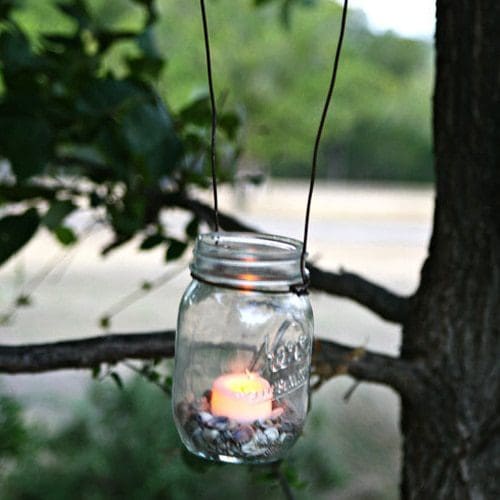 Another simple idea is to take used food cans and make them into lamps.  So simple, so cute.
Do you have a place that could use some outdoor lighting?
Lisa winds through her little Texas farm house every night, tucking in her nine homeschooled children and turning off lights. Then she scans the rooms & makes a mental list of what she wants to rearrange, restore or paint. Her husband of 27 years hangs on for the ride while she blogs about it over at The Pennington Point.