In this present time, the use of pieces of jewelry is being normalized by men. Instead of just using plain watches, they have become more into fashion, and they're more likely to try out new fashion trends to elevate their usual style. In this case, pieces of jewelry such as bracelets, earrings, and necklaces are not just for women anymore, but they are widely used by men as well. 
However, there are certain notes that you should still consider when choosing the right jewelry for men to avoid tackiness. So, if you're looking for tips and advice on what items to get, you're on the right page. To further assist and provide you with various options, here are the types of jewelry that you would like to look out for. 
1. Chain Necklaces 
Chain necklaces have been on trend for quite a while now as men have mostly used them. If you want to elevate your fashion sense, this could be the first piece you want to add to your overall outfit. Chain necklaces can surely add a dapper vibe to whatever outfit you wear, as they will complement every style. 
2. Crystal Jewelry
Another jewelry trend for men is ones with crystal stones. You can wear men's crystal jewelry in the form of a ring, earring, or a pendant in your necklace. You can base it on your birthstone so that you can really feel that this specific jewelry is about you. Aside from adding an edge to your look, every stone has a story behind it since they describe who you are. Plus, they can provide some healing properties, too.
3. Silver Bracelets
Silver has been every man's jewelry staple. Its subtle color is perfect for men who opt for simplicity. Although it's a simple piece, it still looks very elegant and classy, especially when wearing formal attire. It's a go-to piece of jewelry that can be worn for work, for a party, and any type of occasion as it just blends and complements anything. 
4. Signet Ring
You have probably seen this one, although its name is unfamiliar. Men have used a signet ring as it is very manly and appropriate for them. It is often worn on the pinky finger. This ring adds a touch of toughness that will surely complete every manly look you aim for. It provides an edge yet still looks very polished and neat. It could either be silver and gold. It's really up to what complements your attire. 
5. Watch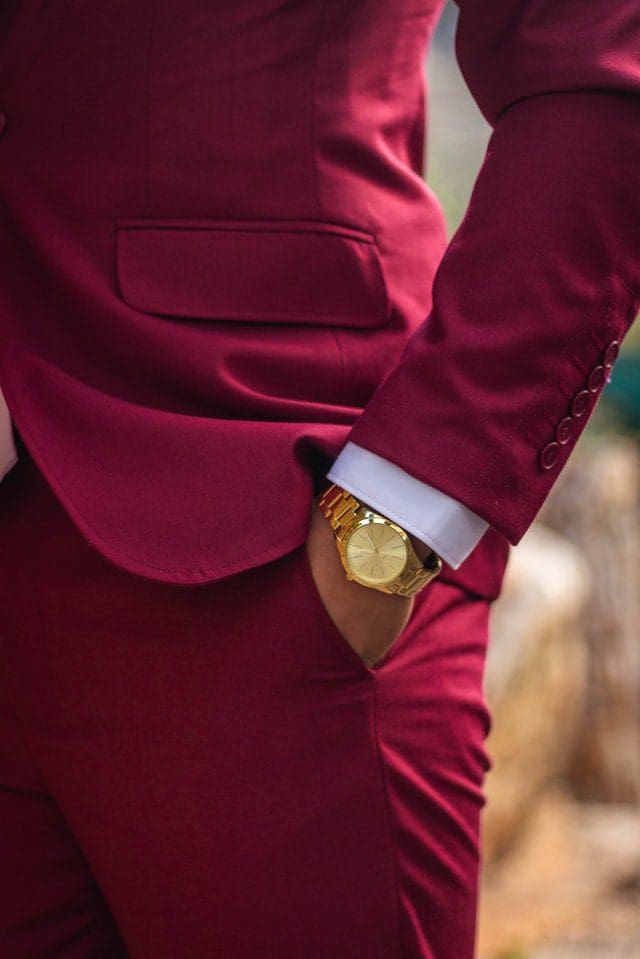 Of course, every man's overall look wouldn't be complete without wearing their signature watch. It gives men a masculine look that's perfect for any occasion and event. 
Final Words 
These are just some of the options you can consider when looking for a perfect jewelry piece for men. There are still more options you can find that depends on the specific look you want to achieve. Moreover, no matter what jewelry you wear, as long as you feel comfortable and confident wearing it, go ahead and flaunt your style. 
Featured Photo by Alberto Rodríguez Santana on Unsplash