Arranging furniture isn't exactly rocket science, yet it's often challenging to bring practicality and aesthetics together when deciding exactly where to place the sofa, coffee table, and recliner. Luckily, interior designers have done all the legwork, so it's easier for the rest of us to create living spaces that look fantastic and feel welcoming. 
We've curated a series of tips for arranging living room furniture no matter what size your space is. They work with a variety of interior decorating styles, so you can use them to your advantage while satisfying your sense of taste.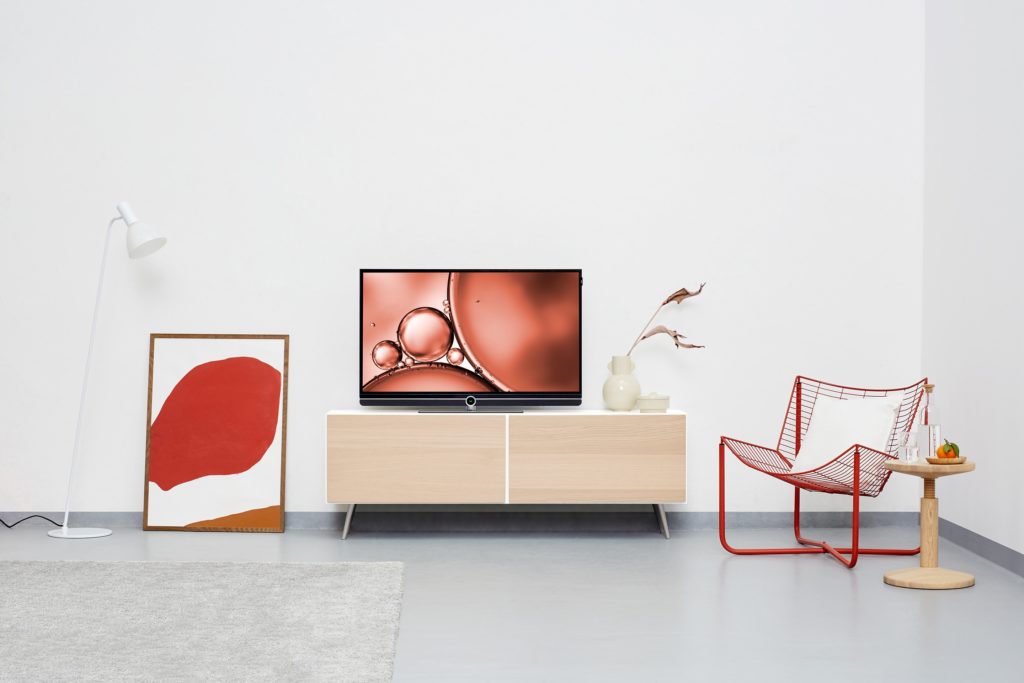 Take measurements.
Crate&Barrel offers excellent advice for measuring your living room to come up with a layout that's just right. You'll want to draw your living room to scale, and they measure your furnishings. Next, create paper cutouts to scale and use those to come up with the best way to arrange your furniture. This is hands down the best way to experiment with rearranging furniture, minus back-breaking labor. There are also apps for arranging furniture, in case you're not into drawing.
Decide on at least one focal point. 
Here's a top tip from Recliner Life: Every room needs a focal point. In some living rooms, there's a natural focal point such as a fireplace or a picture window that you can use to your advantage. Don't worry if you're missing one of these elements since your entertainment center makes a perfectly fine substitute. 
Whether it's a great coffee table, a fireplace, or a flatscreen, you'll want to arrange your furniture, so it faces the focal point. At the same time, create at least one conversation area where people can sit and talk with one another without shouting. If you have a large living room, you'll be able to create multiple conversation areas. 
Treat your furniture to some breathing space.
Unless your living room is tiny and you have no other options, try not to push your furniture up against the walls. For example, you can try placing a comfy recliner or two in a corner, with a table between them, and angle your sofa, so it faces the chairs, and everything faces your focal point.  
Use area rugs to create zones.
When arranging furniture in a large living room, consider using area rugs to create different zones, including conversation areas, a spot for your desk, space for sofas, a play area for the kids, or any other space. Rugs create visual outlines that prevent furnishings from looking as if they were simply tossed together, and they're a fun way to introduce color or add more depth to a neutral theme. 
Like a single color? Be sure to play with texture.
Using a single neutral color such as white, pale grey, or cream is a very simple way for making your space appear larger and keeping your look uncluttered. Mix things up by employing textures such as chunky knit throws, fluffy rugs, and glossy stone to add visual interest while showing off your favorite neutrals.
Add a pop of color here and there if you dare; you can go with variations on a single shade (think lots of green plants in a neutrally painted room) or use a few different colors to create a funky, artsy vibe.
Add tables.
Coffee tables, cocktail tables, side tables, and console tables: They're all perfect for supporting lamps, displaying your favorite treasures, and serving practical purposes such as keeping drinks and snacks within easy reach when it's time to relax. 
Big cocktail and coffee tables are great if you've got space; they visually ground your room while doubling as a natural place for everyone to gather, converse, and enjoy whatever's on tap. 
Ensure that there's space for people to pass between the edges of their seats and the coffee table; 18 inches is usually plenty.
Side tables are essential near recliners and occasional chairs that might be out of reach of the coffee table; they make it easy for everyone to access refreshments without having to get up from their seats.
You can get matching tables if you like, or you can add interest by using tables in similar finishes. If matching isn't really your thing, there's no rule that says you can't add a hodgepodge of different tables to your space for an eclectic, bohemian look.