The living room is where you spend most of your time at home. It's also where your guests will spend most of their time. For these reasons, you must make it as attractive and comfortable as possible. Doing so doesn't have to be expensive. You can take various steps to upgrade your living room without breaking the bank. Some of these steps include:
Sectional sofa
A sofa is a crucial piece of furniture in your living room. It's the single piece that can make your living room attractive. You need to invest in a good sofa set to breathe life into your living room. The trend today is to buy sectional sofas. These sofas comprise two or more independent pieces that you can arrange in different positions. This makes them more versatile than traditional sofas because you can use them to make your living room look different from time to time. When you are ready for a new look, just rearrange the pieces.
Arranging sectional pieces
Sectional sofas come in a variety of sizes, shapes, and colors. They are very versatile and can be used in a number of different ways. They can be grouped together or arranged in twos or even one alone.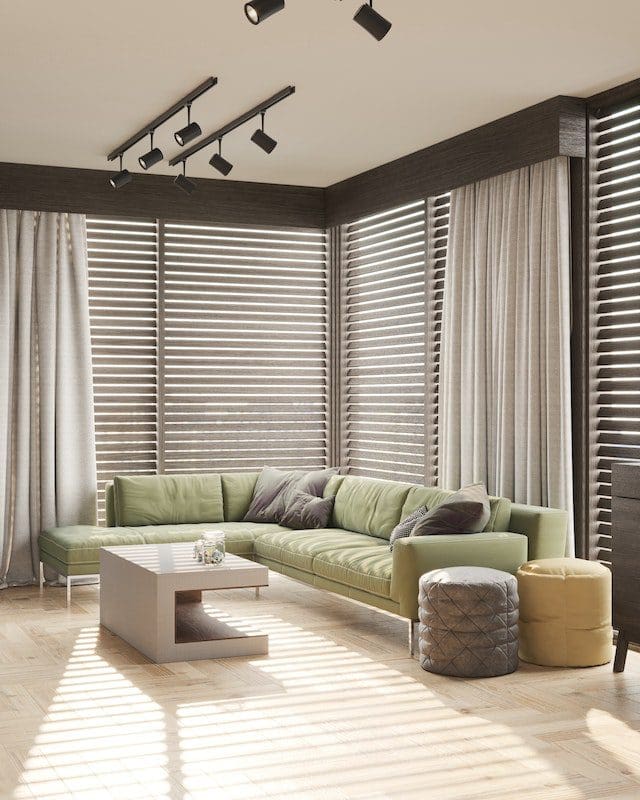 Select a focal point
Decide where the focal point will be. It can be the TV, fireplace, or a picture window with a beautiful view.
Conversation Circle
You can create a semi-circle by combining a U-shaped sectional and pairing it with a loveseat and armchairs.  This will create an area where all those seated can view each other and carry on a conversation. You can use the TV or fireplace as a focal point. Or you can have a coffee table in the center. Placing an ottoman or single chair can provide more seating and still bring the group together.
Area rug
Adding an area rug is one of the best ways to improve the looks of your living room suggests KRSHoldings.com. You can use an area rug to change the room's style or introduce a unique color scheme. When buying the rug, make sure it fits well into the room. Placing your sectional pieces in a U-shape on an area rug creates a cozy seating area. Place a coffee table in the center and end tables at the end or pole lights.
Room divider
The sectionals can be arranged as a room divider if you have an open floor plan where the living room, dining room, or kitchen are all one big room.
Home theater
A home theater is a great design if you like to entertain by playing video games or watching movies with friends and family. Each piece is attached, creating a semi-circle with the TV as the focal point. Often, the chairs are recliners, making it easy to lay back when watching a movie.
Dress your windows
You can't talk about upgrading your living room without mentioning your windows. Adding luxurious curtains to your windows will make your lounge look expensive and bespoke. Though custom window curtains are pricey, if you are out to upgrade your living room, the price shouldn't be a barrier. You can make the living room look taller by buying long curtains that reach the ceiling. The curtains should also touch the floor to achieve this illusion. The design and color of the curtains should complement other room fixtures.
Add some pieces of art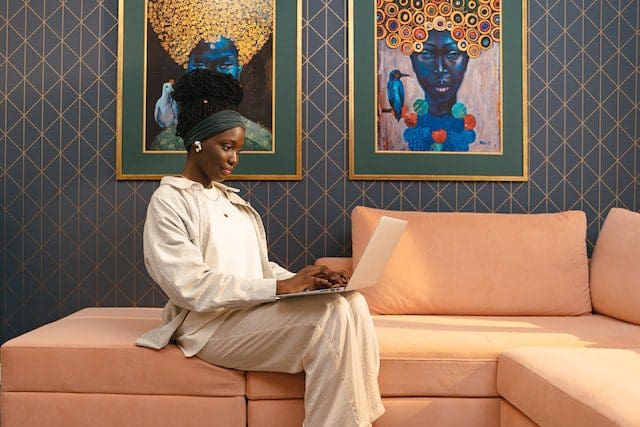 Adding some art to your family room can give it a "wow" factor and create a focal point where your guests keep looking. Make the piece of art bigger so it can draw attention to itself. You may add different art pieces on each wall if your room is large. Doing so will add instant value to your lounge. Use works of art of different styles and heights to create a sense of design and luxury.
Play with texture and color
Before adding any design to your front room, you must develop an attractive color palette. Consider tones and hues that you and your family members find comfortable. If you want the living room to look more elegant, choose hues that complement each other and avoid those that clash. 
There's nothing wrong with using different colors in your room, but you should stick to a maximum of three different colors. Using too many colors can make your living room look like a kid's room. Remember that sometimes less can be more when it comes to colors.
Upgrade your fireplace
The fireplace is a crucial fixture in your front room. During the winter, it becomes the focal point in the room. For this reason, it must be professionally designed to make your living space look luxurious. A dilapidated fireplace is unsightly and will make your room look less than desirable.
Go Green
Nothing makes a room more lively than live plants. Unfortunately, these plants aren't easy to care for. But you need not worry. There are many low-maintenance houseplants you can invest in. These plants will not disrupt your busy schedule. For example, you can choose air plants. They are low-maintenance houseplants that are also pet-friendly. Plus, these plants don't need soil, meaning you'll have a variety of ways to display them. 
Another option is to buy succulents. These are low-maintenance plants that only need a little sunlight and some watering once in a while. If you are too busy to care for live plants, you can opt for artificial ones. Whichever option you choose, make sure you place them in strategic places in the room.
Change your lighting fixtures
Installing new lights is one of the best ways to upgrade your living room. If you don't have enough light or have boring and outdated light fixtures, replacing them with modern fixtures will improve the looks of your home. You can use pendant lights and chandeliers for this purpose. The location of the lights is also important. Today, most people like hidden lights or floor lamps. The room will look more attractive if you don't see the light source.
Conclusion
As you can see, upgrading your living room doesn't have to cost a lot. Identifying the most important room elements to upgrade is just a matter of identification. Often it is just a matter how you arrange your sectional sofas.  If you follow the above tips, your living room will never be the same again. It also pays to hire an interior designer to ensure everything is done professionally and perfectly.
Featured Photo by Collov Home Design on Unsplash