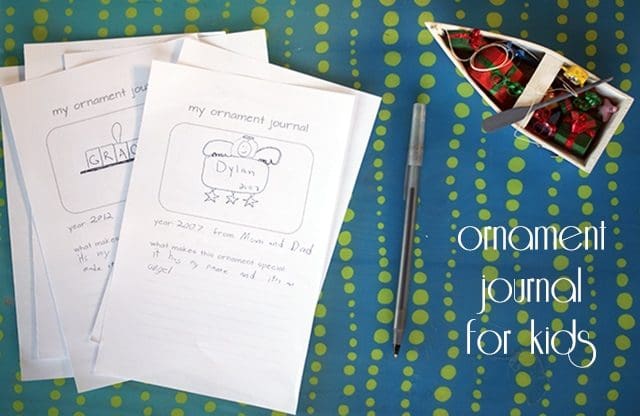 Although we have a simple ornament journal as part of our Christmas planner, I really wanted to create an ornament journal for my kids to record memories and notes about their individual collections of ornaments. Our girls get a new ornament every Christmas (plus any they make during the season), and each year we pack them away in their own tins so that when it's time to decorate the tree again they'll be able to unwrap and hang their personal ornaments.
These ornament journal pages have space for drawing (or attaching) a picture of the ornament, plus a place to record the year each ornament is received, who it's from and what makes it special.
I plan to have the girls create covers from Christmas-themed scrapbook paper before we hole punch them and attach them with brads so that we can continue to add new pages each year.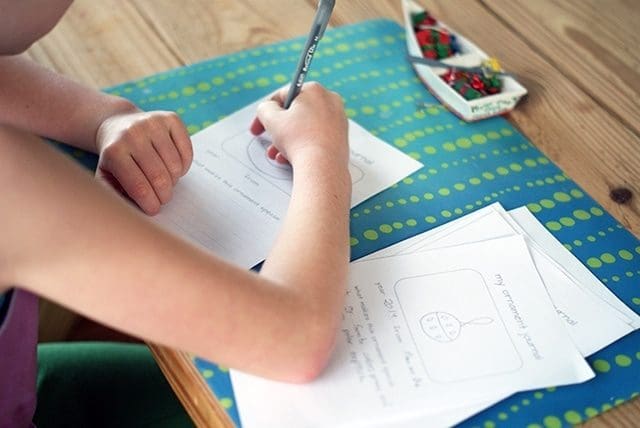 Click here to download or print the ornament journal for kids.
And that's the last of our 101 Days of Christmas posts for this year!