With the holiday season fast approaching, you are likely in the frantic state of finding, buying, wrapping, and mailing out what feels like an endless list of gifts for all of the loved ones in your life. Finding the perfect gift for everyone in your life can be exhausting and stressful, not to mention all the social pressures of staying in the "holiday spirit" the whole while. Buying gifts for close family and friends can be easy but costly. If you find yourself in need of those last few gifts to cross off your list or are struggling to find something for your elusive coworker, we have compiled a list of wallet-friendly gift personalized gift ideas for those hard-to-get people in your life. 
Snappy Snaps, a popular company located in the United Kingdom, has been providing its customers high-quality personalized gifts for nearly 30 years. They not only realize but also emphasize the importance of high-quality prints, reprints, and enlarged photos, in addition to offering other imaging services such as photo scanning onto discs and printing pictures from digital files or cameras.
Recognized as the Amateur Photographer high street lab of the year, Snappy Snaps also offers restorative services for old treasured photos that have lost their luster due to damage or simply old age. Photos taken with a 35mm film camera can be processed and printed at one of their many locations- often within a few hours. For an additional cost, you can even get an extra set of prints on a CD or hard drive to have an extra backup at your disposal.
Projector slides can also be processed and printed for 35mm, 120mm, or even 220mm slides. Hair, dust, and scratches are adjusted and modified to produce the best results possible for your family and friends to enjoy for years to come. The latest and greatest technology is utilized, in addition to frequent and consistent quality control checks conducted by their trained employees come together simultaneously to provide their customers with a high-quality image and product you will appreciate for years to come. 
1. Mugs
An excellent idea for the avid coffee or tea lover in your life- mugs are a simple, easy gift that anyone in your life will adore and, more importantly, use daily! Customize the mug with a picture of their pet, favorite TV show character, or an important family photo to make it especially meaningful. Mugs make a great personalized gift.
2. Calendars
Creating a customized calendar filled with your loved one's photos from a recent trip, family reunion, or vacation will definitely bring a smile to their face. Adding a unique color scheme or a collection of quotes in addition to your hand-selected photos to customize your thoughtful present further!
3. Cards/magnets 
A small but thoughtful gift for a coworker, close friend, or family member, magnets are a low-cost, functional gift for any homeowner. Using a photo from a recent milestone moment such as an engagement, graduation, or introduction of a new family member could memorialize a moment they can cherish every time they enter their kitchen. Photo cards can also be easily displayed around the home or put into shadow boxes combined with other tangible memories such as a plane ticket or other souvenirs from a recent or favored trip. 
4. Electronics (phone, iPad, laptop) cases 
A custom case with a beloved pet or child could easily become a prized possession for the electronic genius in your life. Electronic accessories such as a mousepad or pen holder could also be an excellent conversation starter or unique décor for their desk or home office. Add a splash of color or your favorite quote in addition to your selected picture for a fun flair!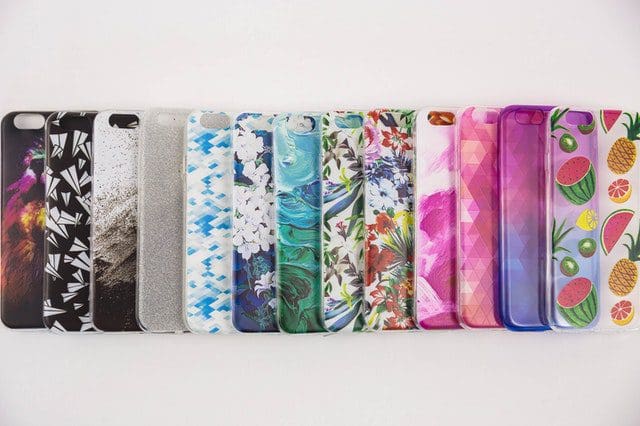 5. Home Décor (canvases, cushions/pillows, placemats, coasters)
For the friend who constantly changes or updates their home décor, there are many options available for your choosing online. A custom canvas with one, three, or a multitude of collage-style pictures tastefully put together has the potential to become a staple décor piece within their home. Placemats or drink coasters are another unique gift for those who seem to have it all. Depending on your person of choice's interests or hobbies, you can even get creative with different themes (i.e., holidays, family, food/drink-related, etc.) depending on your person of choice's interests or hobbies.  
Overall, if you're struggling to find a gift for a loved one or even an acquaintance that won't get thrown into the trash, that is meaningful and (the best part) easy to order and customize- look no further than photo personalized gifts. Offering a wide selection to choose from, Snappy Snaps will allow you to curate the perfect, customized gift for anyone and everyone in your life.  
Featured Photo by RODNAE Productions from Pexels