Have you ever imagined sleeping in a hotel that is remodeled out of a plane? Well, it is time for you to have this unique experience with the Boeing 747 Jumbo Jet! With more than 30 rooms, this hostel in Stockholm is now finally open to visitors. It is parked permanently in close proximity to the Stockholm Arlanda Airport. 
This article will explore the different features of this hotel along with the Boeing 747 house, both of which are unique places to stay around the world. 
Everything That Makes Jumbo Stay Special
Until today, you probably thought that sleeping on an airplane means there is not much personal space coupled with cricked necks and thin blankets that are not very comfortable. But Jumbo Stay is here to change all those notions because it is undoubtedly one of the coolest hostels on the planet. It has 33 rooms and a total of 76 beds. Even though there has been some revamping work done, Jumbo Stay still closely resembles the 1976 Boeing 747, especially from the outside. It has a wide variety of rooms available, fit to suit all types of budgets. It even houses two breathtaking suites – the Cockpit Suite and the Black Box Suite – these are perfect if you want a luxurious experience.
Even if you are on a business trip trying to impress your investors, then the Jumbo Stay has exactly what you need – a classy and luxurious conference suite! It even hosts eight seats that were originally in the 1976 aircraft. You can enjoy warm and sumptuous meals at the Jumbo Café, serving ice cream, cookies, coffee, breakfast, sandwiches, and so on. 
If you want a once-in-a-lifetime experience, don't forget to check out the Wheelhouse Rooms. They can be accessed from the runway through a private staircase and will accommodate only one person each. You should also look at the Engine Rooms situated just beside the jet engines and converted into a cylindrical room. 
Apart from the plush rooms, you should also see the lookout deck in this hostel. Each of the rooms here will offer you a look outside, and they have crisp white lines coupled with tiny windows, a small table, and even a television! It can house 76 guests at one time. You can even book the entire plane if you are planning to host a special event. The price of the rooms starts from $60 a night and can go up to $550 for the suite. The staff in the hostel have been named cabin crew to retain the whole experience of sleeping in a plane.
One of the best things about Jumbo Stay is that there is no mandatory minimum stay requirement. If you want to explore more, you can catch a 25-minute train to Stockholm and take a tour of 50 bridges and 14 islands and walk around the city through its cobblestone lanes. If you are a history buff, don't forget to stroll inside the many museums here, especially The Abba Museum.
Here's What You Need to Know About the Transformed Boeing 747 House
Did you know that the Boeing 747 house in Malibu Hills in California is quite futuristic? David Hertz, an architect, spotted this scrap aircraft, paid $26,000 to acquire it, and then used it to design this breathtaking house in an absolutely remote location. Francie Rehwald hired Hertz to design her dream home that will have feminine shapes and curves. She is a former Mercedes dealer. She did not reveal any information regarding how much it cost her to build this unique house.
Before settling for David Hertz Architects, Rehwald had met with 12 architects and interviewed them. She even spent 15 years of her life finding the perfect location for her home. To build this house, they had to get permission from as many as seventeen government agencies. They also had to acquire special permission from Homeland Security. From above, the house looks as if there has been a plane crash in that location. 
The mansion is built on a location 1,000 feet above sea level on a piece of land that spans over 55 acres. The construction utilized two Boeing tail fins and two wings, and these parts were brought to the location by a helicopter. In one of the bedrooms, the ceiling is made from the wing section of the aircraft. The latest precision technology has been used to detach these parts from the main aircraft's body. 
Conclusion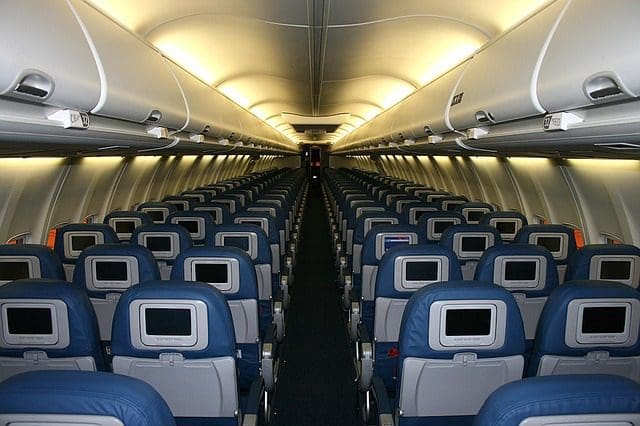 So, if you are looking for some unique experiences on your next vacation, you should definitely consider booking a room of your choice at the Boeing 747 hostel. Both of these pieces of architecture show how advanced technology has become and that it's possible to create beautiful structures out of plane parts!
Featured Image by Andy Choinski from Pixabay