Top Buzz Cut Hairstyles for a Bold New Look
Buzz cut haircuts are one of the most popular and stylish hairstyles for men. And they have been for centuries. Sure, the overall look has changed a bit with the times. But the overall style is one that is not only tried and true but is always trending.
One of the best things about a buzz cut is that it is extremely versatile and stylish. There are dozens of looks for buzz cuts from clean-shaven to mustache, goatee, and beard combos. Throw in color and design options, and there endless options for the buzz cut. Are you daring enough to pull off this trendy hairstyle?
In this article, we will discuss the trendiest and stylish buzz cut styles. This can help you decide if this is the right look for you. 
What Is a Buzz Cut?
A buzz cut is essentially any haircut that is short all over. This look is also achieved using hair clippers to get such a close cut. This look has been popular for hundreds of years. You may remember having a buzz cut in your youth. Or you may have wanted one for years but have been hesitant to cut your hair so short. 
As stated above, one of the best things about a buzz cut is the versatilely of this style. There are many different styles as well as lengths. According to MensHaircuts, buzz haircuts can be tweaked for any facial shape as well as hair texture.
Historically, buzz cuts, often called crew cuts, were reserved for military or religious figures. However, over time, the look has become mainstream. It is a popular look for those who also want to sport any type of facial hair. Not to mention, a buzz cut is ideal for summer.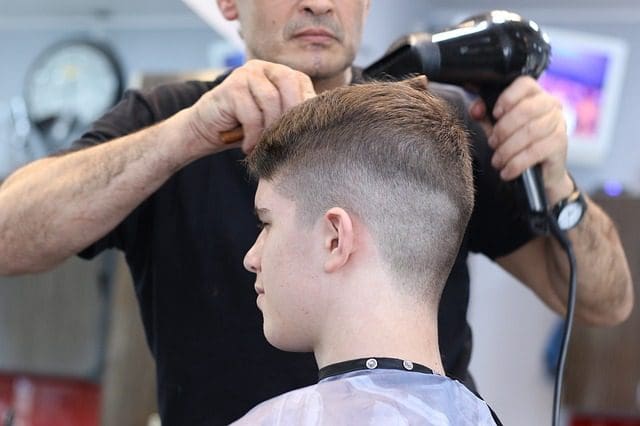 What Tools Are Needed For a Buzz Cut?
One of the best things about the buzz cut is that you can easily achieve this look at home. Of course, you can ask your barber to give you your desired buzz cut. But if you have good hair clippers, you can buzz your own hair or have someone you trust do it for you.
However, before you get a buzz haircut, you need to make sure that your scalp is free from sores and so on. If you have any moles, scars, bumps, or other marks, keep in mind these will be seen more easily with a buzz cut. 
Another pro of buzz haircuts is that they work with any age. They are especially appealing to those with thinning hair or a receding hairline. A buzz cut can counteract this effect and boost your confidence tremendously. 
Keep in mind that to achieve a buzz cut, all of your hair must be the exact same length. You need to know the desired length before so that you can properly set your trimmer in the right setting. 
Tips for Styling Buzz Cuts
Another plus for buzz cut hairstyles is that they do not require a great amount of time to style. All you need to do is wash your hair and air dry it or towel dry it. If you wish to give it a bit more shine and texture, you can add some pomade or coconut oil. This will also keep your head and hair moisturized. 
Top Buzz Cut Styles
Buzz cut with a subtle fade

Buzz cut with a dramatic fade

Induction cut

Caesar cut

Classic crew cut

Grown out buzz cut

Ivy League buzz cut

Burr cut

Skin fade buzz cut

Mid fade buzz cut

Buzz cut with widow's peak

Clean-lined buzz cut

Burr cut with sideburns

Butch or Brush buzz cut

Faux hawk buzz cut

Angled buzz cut

Taper buzz cut

Tight buzz cut

High and tight buzz cut

Long buzz cut

Slicked back buzz cut

Buzz cut with hair tattoo/design

Military buzz cut fade

Mop Top buzz cut
What if you don't have enough hair for a Buzz cut haircut? No fear! Bono Hair has a range of men's toupees so you can achieve whichever hairstyle you want, even if suffering from hair loss. With a huge selection of wigs for men, in any color, length and style, Bono Hair is the number one place to go to get your perfect Buzz cut.
To give you some inspiration, check out the buzz cut styles below. Get ready to embrace a sleek and sexy new look. And don't forget, buzz cuts go exceptionally well with a trendy goatee, beards, mustaches, and other facial hair combos.
Featured Bob Ramsak, CC BY-SA 4.0 via Wikimedia Commons