Interior designers and architects all around the world never stop developing new home remodeling ideas. One year after another, they surprise us by giving new life to old trends or creating something exciting out of scratch. The only thing we can do in this situation is making our forecasts and acting accordingly. 
In this article, we list a few predictions for the coming decade in the remodeling industry. Whether you own a home or take a particular interest in interior design, correctly predicting what will be popular in the future can save you a lot of time and money. If you wish to get ahead of the curve, read on.
Green Roofing
It looks like the world is moving towards renewable sources of energy, and the home remodeling industry will be among the first to embrace these changes. And one of the most significant examples of such a change is the green-roofing trend. In short, it's a solution in which homeowners allow plants to grow on their roofs. 
Of course, the whole thing is much more complicated. Basically, creating such a roof requires specific materials, meaning that creating it yourself using the EPDM flashing may not do the trick.
If you're interested in learning more, we recommend doing your research online. Each year, more roofing companies provide their customers with green-roofing solutions. 
Biophilic Design
The term "biophilic design" comes from the ancient Greek term "philia," which means "love for life." In other words, biophilic design refers to an architectural concept that uses nature as an inspiration for both the design and construction of buildings and their surroundings.
The idea is that by creating indoor environments that mimic nature, people will enjoy a better quality of life and even improve their physiological health. That makes biophilic design a great way to promote productivity, motivation, and relaxation.
The Rise of More Open Kitchens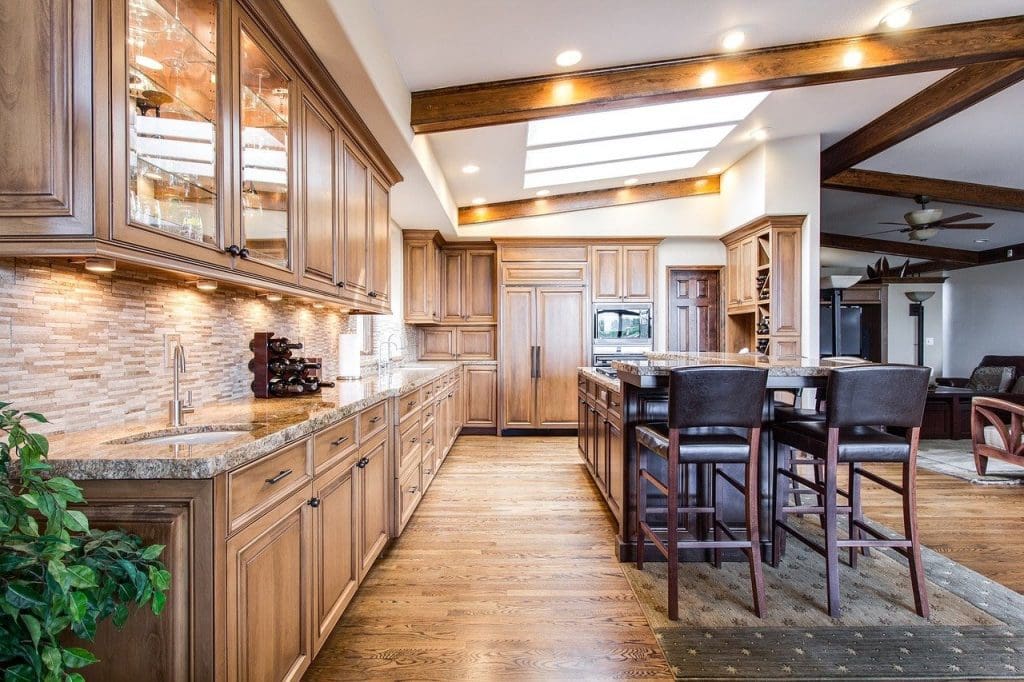 Kitchen designs have been gradually changing since the 1950s thanks to rapid technological advancements, which reshaped our perception of conveniences and time. Nowadays, you probably don't need to spend all day cooking in your kitchen to prepare a tasty meal for your family. 
The current kitchen designs reflect this tendency, promoting an open floor plan that allows all household members to interact with each other while still keeping an eye on what's going on in the kitchen. If you want to get a taste of this new trend, consider remodeling your kitchen today.
More Use of Textured Surfaces
Mediterranean and Asian homes have been using textures for thousands of years because they have a different flooring approach than Western nations. In Mediterranean countries, you will rarely see hardwood flooring in houses designed more than a few decades ago. 
It is not uncommon for their floors to look like rugs, with the unifying color being white and minor differences in texture, giving each room its unique personality. Therefore, it is no surprise that interior designers and architects worldwide are now incorporating this concept in their designs.
The Rise of Open Plan Living Rooms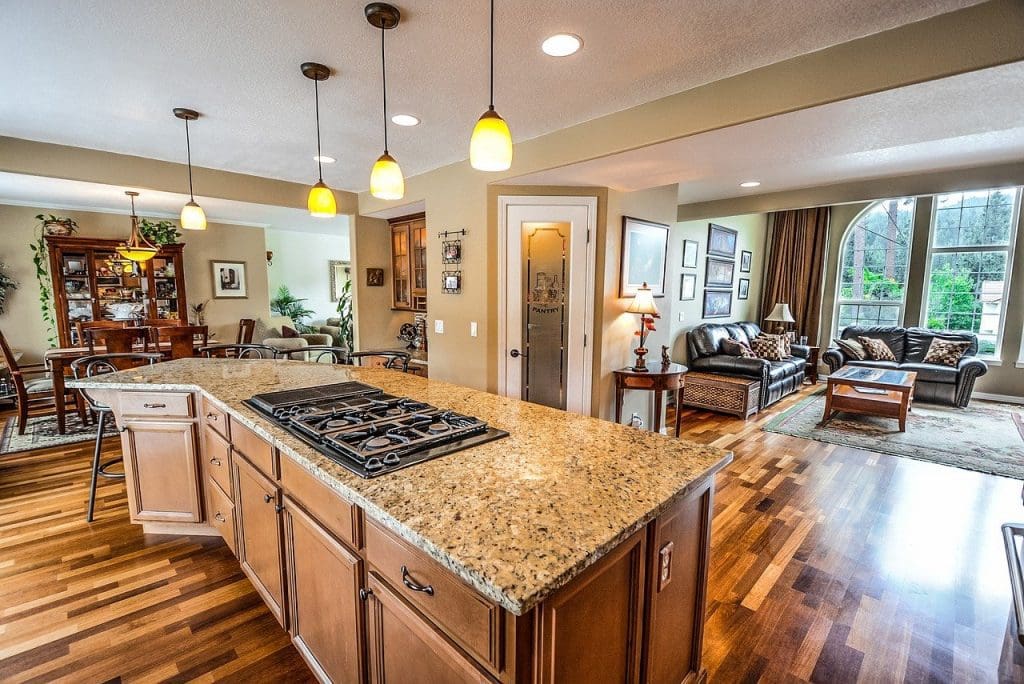 Interior designers are racing towards achieving the perfect open living plan in their homes all over the world. It is because today's homeowners value social interaction above all else. The idea is to create an open living room where a family can hang out together but still maintain their privacy and get some alone time from time to time. 
Such an approach allows people to come together as a family without sacrificing any individual freedoms and preferences. Open living plans are also great for entertaining guests, as it encourages socializing, conversing, and networking. To achieve this ideal, you will need to incorporate various materials into your living room design, such as rustic brick walls or glass panels. 
More Neutral Colors
The Western world used to be obsessed with the idea of black and white in every aspect of our lives, including interior design and architecture. However, we are starting to see a lot more color in our homes these days, especially when it comes to furniture and decorations. 
It's because of the world's changing perception of colors, including neutrals such as off-white, beige, and gray, along with primary colors such as red, blue, or green. Many experts believe that the future of color in interior design lies with neutral colors because they can be combined with virtually anything you want, adding a lot of personality without making your home look too colorful and distracting. 
This trend is already happening in commercial architecture, such as hotels and restaurants where neutral colors play an essential role in creating an elegant atmosphere that attracts customers and enhances their experience. 
Final Note
The main point of home remodeling is to improve its comfort and look. However, such projects are costly, meaning that you'd probably like to avoid performing them too often. With that in mind, it's best to consider the trends and implement them in your house.
Doing that will ensure your home will look amazing in years to come. Of course, it's impossible to implement them all in your project with so many different trends. Your choices may also vary depending on your house type and location. 
Consider your options, and feel free to use the home remodeling ideas we gave you. Home renovation projects don't have to be scary if you plan them correctly. Good luck!
Featured Image by pixy.org