There is competition everywhere and in anything. For e-commerce, the beauty and cosmetics industry has recently become key players in the acceleration of e-commerce. The digital era, paired with the recent global pandemic, has helped e-commerce skyrocket! According to research, e-commerce accounts for over three-quarters of retail growth. Cosmetics and e-commerce beauty sales have a lot to do with these growing numbers.
With the digital noise louder than ever, competition is getting tougher. Many industries have relied on trends in e-commerce to help boost sales and revenue. Let's delve into the top 5 trends on e-commerce that are greatly helping accelerate sales in the beauty and cosmetics industry.
1. Natural Beauty
The natural beauty movement has been a growing trend when it comes to e-commerce for cosmetics. Buyers are profusely concerned when it comes to the ingredients and components of their cosmetics. The clamor for organic, natural, and toxin-free ingredients has grown louder, and manufacturers hear it loud and clear!
There seems to be an impasse, though, when it comes to elevating and promoting natural beauty. Plant-based and organic ingredients are beneficial to the skin and the environment. However, the need for these ingredients can soon lead to deforestation and disruption of nature's cycle. But this hasn't prevented manufacturers from seeking acceptable alternatives. Bio-engineering is now being optimized to elevate the bounties of nature. With this, science is playing a big role in helping to create sustainable cosmetic and beauty products.
4. Influential Beauty
Self-expression is a trend on its own. With this movement, many have become influential and have grown massive followings for their views and opinions. The beauty industry has used the strategy of influencers online to boost sales. This has become known as social commerce – combining social media platforms to promote e-commerce.
With the advent of celebrities and influencers being tapped to promote and market cosmetics and beauty products, social media platforms have curated built-in shopping features to help consumers learn more and easily purchase the products that are being featured. This is very convenient and a great move for e-commerce. Beauty influencers have greatly impacted eCommerce beauty sales by driving their traffic towards a certain product or brand and increasing engagement. Their audience is those who can relate to them. Hence when they promote something, their audience is immediately drawn to the same product.
3. Inclusive Beauty
With the demand for a wider range of products to cater to every skin type, race, and tone, the beauty industry has been pushed towards making more inclusive products. However, inclusivity has taken on a wider range itself. It's no longer just about color and tone. The term inclusivity has encompassed a bigger market. To name a few;
Male consumers – nowadays, females aren't the only ones with a skincare regime. It is now socially acceptable for men to express concerns and needs for their grooming and skincare.

Boomers market – the baby boomer generation has previously been overlooked in the beauty industry. This demographic also has demands when it comes to their cosmetic needs.

Teens and tweens – cosmetics for the younger generation have also seen a demand over the past few years. As children are being exposed to beauty and grooming earlier and easier, a new range of products has been manufactured for their specific needs.
Many multi-platform websites have made it easier for consumers to select from a wide range of products suitable for any age, gender, race, or nationality. An example of this website is Asian Beauty.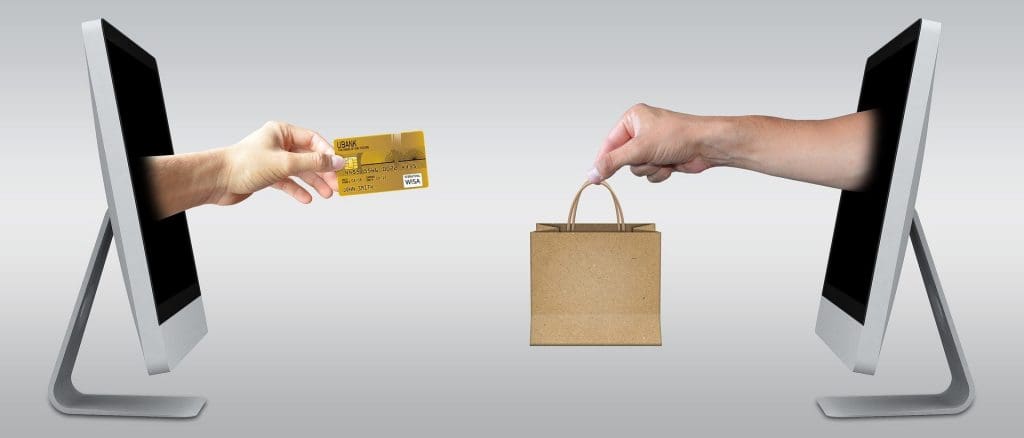 4. Global Beauty
Korean beauty is all the rage now. The surge of K-beauty products has invaded the international e-commerce market and shows no signs of slowing down. Seeing this, similar international beauty markets are making their move in promoting their own heritage-inspired brands. Countries such as China, Indonesia, Germany, and Brazil have shown significant growth in their beauty and cosmetic manufacturing with the hope to expand and export globally.
With global beauty on a steady rise, the competition is possibly going to get stiffer. But this is going to improve the e-commerce market even more.
5. Streamlined Beauty
Another trend to boost e-commerce among cosmetics and beauty is streamlining and simplifying the consumer's route to purchasing. By personalizing products and consumer experience, the more engaged and interested the consumer will be. One way to go about this is through subscriptions. The surprise factor provided by subscription boxes offers a personalized customer experience.
Subscriptions are a great way to keep consumers coming back. By getting feedback from customers who are subscribed, markets can streamline their needs and desires regarding their beauty products. This sense of camaraderie between the consumer and manufacturer or brand will help increase traffic and improve conversion rates.
E-commerce beauty sales will, in no sense, will slowdown in the following years. This is great for e-commerce and the economy in general. New trends to boost sales will definitely arise, but you can count on these 5 to be always a factor. 
Featured Image by kinkates from Pixabay