Planning a baby shower for a good friend can seem kind of daunting, especially if you're really close. It can be hard to come up with unique, original party ideas, but think of it this way – there's nothing wrong with putting your own spin on an already-existing idea.
Baby showers are popular, not only because they're fun, but also because they're a great way for moms-to-be to hang out with all their friends before their baby comes, and for their friends to get them any baby stuff they may not have as a gift. Babies need a lot of stuff, and shower gifts can help cover all the necessities. Even if the parents-to-be already have all the big items, you can never have too many diapers or sleepsuits. Try Bitsy Bug for cute sleepsuit ideas!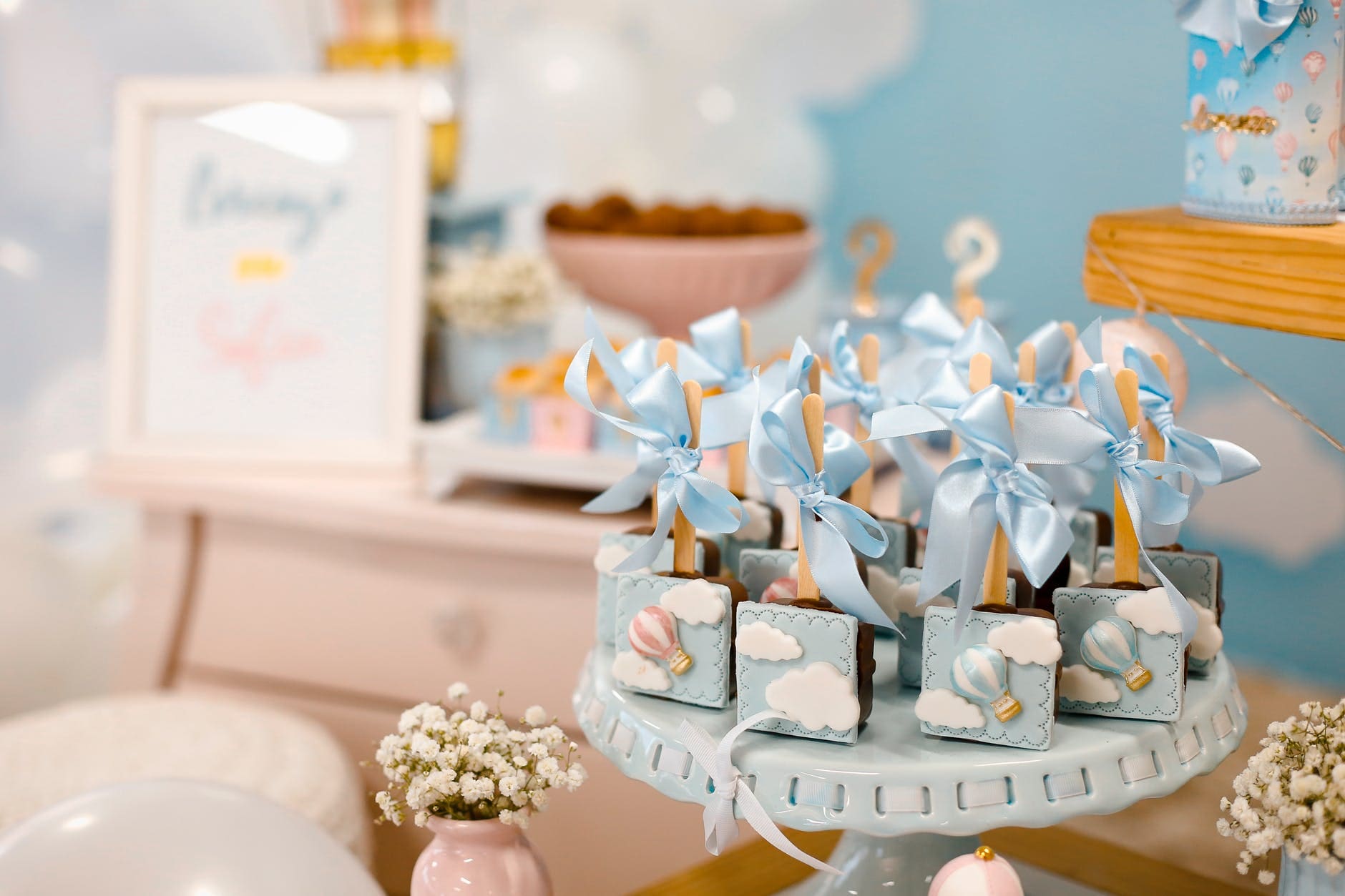 Here are a few great shower ideas:
Go co-ed.
Baby showers are traditionally just for the girls, but you can invite dad and his friends and celebrate both parents-to-be. If you do choose to go co-ed, make sure to keep decorations, food, and games gender-neutral.
Choose games carefully.
Some traditional baby shower games can be kind of cheesy, but some of them are classics for a reason! Opt for the perennial 'bring a baby photo, and we'll guess if it's you' option, or ask your guests to match the crazy celebrity baby name with the famous parent. Buying plain white onesies or diapers and asking the guests to paint designs on them is also super-fun, and lets everyone unleash their creativity!
Get out of the house.
Baby showers don't have to be held at home. If the mom-to-be is up for it, why not get dressed up and head out? It doesn't have to be a night out in a bar or anything like that. After all, mama won't be drinking. Just head out for a dance, or just for dinner if that's more of your idea of a good time. Whatever the guest of honor wants!
Head to the spa.
Pregnancy is a long and physically taxing process, so why not take the mom-to-be out for some pampering and get spoiled into the bargain? Head to a spa for the day and get a manicure, pedicure, facial, or massage (make sure the mom gets a pregnancy-safe option). Lots of spas also throw in lunch or afternoon tea, so you don't need to worry about food either!
Give a favor.
Favors, and prizes for games, make baby showers more fun for all involved. Choose something personalized if you can, or even something handmade if you're crafty.
Go early.
While most people plan showers for late in the third trimester, don't be afraid to throw your party a little earlier. This gives the parents-to-be more time to pick up any stuff they don't get as a gift, and also means the mom-to-be is likely to be smaller and a little more comfortable than right before giving birth.
Image credits