If there's any place in your household that can be easily turned into a junk drawer, then it's for sure the space in your garage. People generally tend to utilize this space to place general house clutter, which is why it can quickly become very chaotic.
And then things start spiraling out of control. Now, even though this happens quite a lot, luckily, with the proper organization and strategy, you'll be able to keep all your stuff in order. 
Fortunately, there are so many things that you can do to make it look better and organized, only if you're creative enough. To help you out, we put together some awesome tips that always come in handy.
Great Tips To Deal With Garage Organization
Always be Prepared
One of the biggest and most common mistakes when organizing the garage is not having proper storage items. Namely, a majority of people simply decide to throw unnecessary stuff into a huge bin just because they think that this way they will make less mess.
Although at first, it may appear to be like a great idea, soon they'll discover it's actually not. It's because later one when they figure out they actually need it, they won't be able to easily find it. That's why it would be smart to focus on arranging your baskets, bins, and trash bags upfront and then think of the strategy that will help you put these things together.
Once you decide that it's time to clean your garage and put it in order, make sure you have enough cans, trash bags, empty boxes, and cleaning supplies that you can use to gather all the stuff for donation. Besides that, ensure to obtain plastic containers in different sizes for storage.
Now, there's another great solution you can implement when it comes to storage. Those who want to avoid turning their garage into a chaotic closet, yet they live in Georgia, can always opt for overhead garage storage systems in Atlanta because, with these solutions, they can easily transform their space into something that's actually appealing and practical. Furthermore, this is an amazing idea for anyone who wants all of their things to be stored nicely on the wall or overhead.
Label Everything You Can
Another very common mistake that people make when they are organizing any area of their house is not labeling things. This happens quite frequently, especially with huge, storage-focused spaces like garages.
At first, you may not think that it's necessary. However, at some point, you'll find yourself having no idea where any of your stuff is. No matter how much time and effort you put into storing, without labeling, you'll easily get lost.
Therefore, you shouldn't avoid doing it. It doesn't matter whether we're talking about the Christmas decorations, various ornaments, and books. Label everything you stumble upon. If you want to simplify this whole process, you can do it by using a label maker. Besides that, duct tape is also a good choice.
Adding More Useful Garage Organization Tips Below
Pile Bins Vertically To Save Floor Space 
If you want to employ high-quality garage storage systems that will help you organize and separate all your equipment by season or sport, then you should consider having plastic storage bins.
Sadly, people usually stack them high against the wall somewhere, and then it gets hard to reach the bottom of these bins, especially for the youngsters. On a more positive note, you can always turn to practical storage towers that are very appealing, plus a spectacular way to provide others with easy access to the bins.
If you want to make things even more simple, you can always choose different color bins for every sport, and then everybody will be able to find what they need in a blink of an eye.
Zones, Zones, Zones
One of the most important parts of creating a plan is determining how many zones your things will be divided into. Where to begin during this process? Start by taking every single thing out of its hiding space.
The most common categories normally include automotive, sports and recreational, garden gear, garage tools, seasonal décor, etc filling up the space. Now, if there is some stuff you do not use as frequently as some other, then place them further from the door or higher up.
On the other hand, items that are being utilized often should be easily reached and placed at eye level to make a better sense of practicality, functionality, and convenience. 
Get Rid of The Things You No Longer Want To Use
In these types of situations, you have to be honest with yourself. No matter how much you love certain items, the truth is, they are no longer useful and only make your space much more chaotic and messy.
It is highly likely there are things that are probably broken or ruined in any way, which means that you should definitely declutter your garage if you want to eliminate all the junk and free up a lot of space.
So if there is any stuff that you no longer need, or want, or employ, then there's only one solution – get rid of it. Fortunately, there are a lot of amazing and simple ways you can do it. They include:
The garage sale is probably the best idea during which you can sell anything you do not want to use and at the same time earn some extra money.

If you want to do something that's selfless, then you can always donate your things to charity, such as Goodwill. Just make sure they aren't too ruined or useless.

Take your automobile or truckload of junk to the local dump.

Go to Craigslist and put a "curb alert." Once you do that, you should add all your unwanted things to the curb. In most cases, people will just come and take these items away. You won't even notice it.

Give the stuff that can still be used to your friends, family members, or neighbors.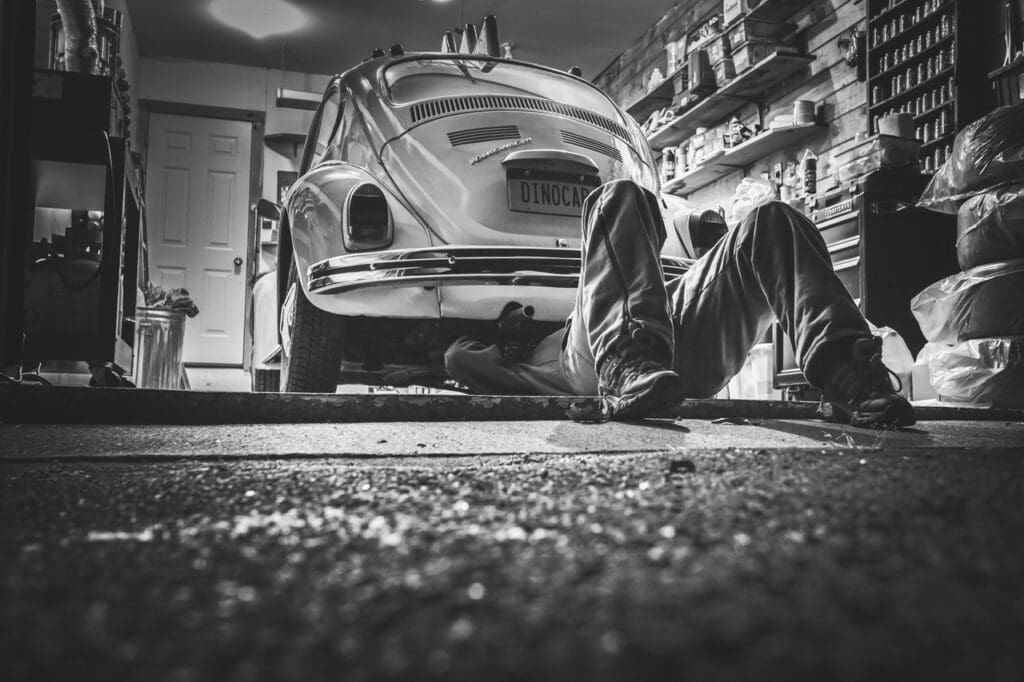 Let's be real. Just like with most spaces, a lot of garages require organization from time to time because they easily become topsy-turvy. So if you want to do it properly, you should definitely follow all these instructions.
Featured Photo by Aleksandar Pasaric from Pexels