Being left out of a will can be a bitter pill to swallow. While it's easy to feel wronged and upset, there can be plenty of good reasons for your exclusion. 
For example, things can be dicey there if you had little to no relationship with a deceased loved one or you recently fell out and were excluded. It may also be the wishes of parents not to leave behind a substantial inheritance, even if they have a lot of wealth to their name. 
Still, there are some instances where being left out of a will isn't justified. Perhaps there is no will, and you're struggling financially. Maybe a loved one's wishes can get lost in translation or through the negligence of the legal team working on their behalf. You're not powerless in situations such as these. 
What are your options if you have been left out of a will? Let's explore some of them below. 
Value Your Relationships
It might seem like a simple point to make, but if you're under great financial pressure, a sense of deep-rooted panic can start to occur if you're being denied your inheritance. Even if you don't feel this way, other family members might do, and they may try to pull you into their world too. 
Tensions can flare as wills are being ironed or acted upon. Last year, family in-fighting over feuds reached an all-time high, with members disputing what's rightfully theirs. In many cases, this is likely the last thing the deceased family member would want and can make the grieving process even more painful for all parties. 
Even if you believe things aren't 'going your way,' you must respect those around you and treat them with dignity. Do everything you can to ensure your relationships with those around you don't break down entirely, even if they're working against you. Your relatives' opinions don't hold much weight when it comes to the law, so immerse yourself in the facts of your situation and avoid any dramas. 
Looking after your mental and emotional well-being during this crucial time is vital too. If you're more centered, you'll be better equipped to handle these unfortunate circumstances and less likely to be distracted by squabbles and anxieties. 
Review Eligibility for an Inheritance Act Claim
Not everyone can make a claim around lost inheritance. However, some people can due to the Inheritance (Provision for Family and Dependents) Act 1975 ('the Inheritance Act'), so it's worth reviewing whether or not you're eligible. 
You can bring a claim forward if you were: 
The child of the deceased. 

A person the deceased acted in a parental role. These arrangements don't need to be in place because of a marriage or civil partnership. 

Financially supported by the deceased up until their passing. 

The deceased's wife, husband, or former spouse before their passing and you haven't remarried. You don't need to have been financially supported by them to be eligible. 
As you can see, there's quite a broad spectrum of eligibility here. Still, if these circumstances don't apply to you, stretching the truth won't help your case. Review your circumstances carefully and honestly analyze what you and the loved one meant to one another. 
If the deceased loved one financially supported you, you might need to dig up some records proving that's the case once you've found that paperwork. Making digital copies and saving them securely may be a good idea.
Find Quality Legal Representation
If you're exploring the Inheritance Act route, then time is of the essence. You need to act fast when securing the maximum amount of financial provision possible. This is because you generally have six months to make your claim from the grant of probate. To succeed in this, you'll need input from top-tier experts. 
Hugh James is a UK top 100 law firm with a strong track record of defending inheritance act claims quickly and cost-effectively. They provide a free, no-obligation initial consultation to help you understand your position and the type of help they can offer you. Pricing options are also flexible and tailored to your needs. They've listed examples of successful cases and glowing testimonials from past clients if you require additional assurances. 
Of course, contacting the experts directly can also provide a lot of comfort. Making a claim on a person's estate can cause many anxieties. Are you doing something immoral? Do you have the right to act? What might others say? However, if you can seek professional counsel from a reputable source, you can soon recognize the legitimacy of what you're doing and press forward more confidently. 
Remember, the Inheritance Act is a legal action from Parliament itself created for those who were financially supported by the deceased loved one. Spiraling after their loss can be quite common, and uncertainties about the future can be profound. Try to counter those worries with expert legal help at the earliest opportunity. 
Think About Will Construction Claims
Will construction claims involve the courts deciding how they define words and phrases used in the will. If the wording is somewhat vague, the terms of the will could be feasibly contested by yourself. 
It's not always the case that your omission from a will is done out of spite. It may come down to a miscommunication. It's another reason tempers should remain cool, giving you a sharper focus on looking for inconsistencies and errors. While there can be high stakes around these matters, mistakes can be innocent and cause more damage than necessary. 
If it's well-known that the deceased loved one was not mentally astute at the time of making the will, this may also help your case that the wording is not as it should be. Any instances of ambiguity that are open to interpretation may give you a foothold to launch further proceedings. 
Locate a Potential Missing Will
Many people amend their wills as their relationships and circumstances change. It might be that the wishes that are on file are outdated. 
Even if it's quite unlikely a missing will can be found, a search could be worthwhile anyway. Those who deal with the Inheritance Act claims may also be able to help you in locating a missing will. If they find one, they can see through the process by challenging estate administration or probate registry procedures already underway.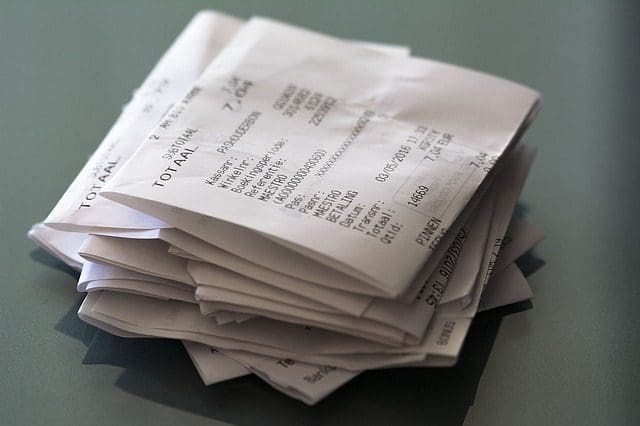 If you can legally access the deceased's property, looking through their filing cabinets may yield some results in your favor. Don't just look for a will itself, either. You may only happen upon a paper trail; receipts for a will records and storage facilities or letters from the deceased loved one's solicitors, for example. Try to be respectful and tidy as you look for evidence. 
Banks sometimes store wills for their clients, so contacting them alongside any other record agency your loved one dealt with may help. They might have evidence on file that the will was updated to include you. 
Conclusion 
Being left out of a will can leave you feeling distraught. However, it's important to be as proactive as possible in these instances, so try to nurture a practical mindset and realistic perspective. Don't be distracted by any family disputes and dramas or pursue what you believe you're justifiably deserving of. Draw on expert legal counsel throughout the process, and you may be able to resolve these matters as swiftly as possible. 
Featured Inheritance by Nick Youngson CC BY-SA 3.0 Alpha Stock Images