Many experts predict that usage-based car insurance policies (pay as you drive) are the insurance of the future. They allow drivers to get rates based on their driving, which seems to be the fairest model. 
Currently, strictly pay-as-you-drive insurers are few and far between, and you can't get it in every state, but if you're lucky enough to live in a state where it's available, you should check them out and compare it to your current coverage and premiums.
Not only will we cover pay-as-you-drive insurance, but we'll also look at other usage-based insurance (UBI) models. And finally, we'll look at different ways to save on insurance coverage.
Pay-by-the-Mile Insurance
You can't find a more customized type of insurance coverage than a pay-by-the-mile policy. While this type of policy is snowballing in popularity, it's not available everywhere. 
By-the-Mile Companies
Two different companies paved the way for this type of insurance coverage: Metromile and Root. But new insurance companies following that model are popping up on the market frequently.
Some of the traditional car insurance companies have started offering by-the-mile plans. Allstate's program is called Milewise, Nationwide offers SmartMile, and Liberty Mutual has ByMile.
Remember, though, this type of insurance isn't available in every state, so you'll have to check to see if you can get this type of insurance policy where you live.
The By-the-Mile Model
By-the-mile plans typically have a base rate each month, and then you'll pay a per-mile fee. Companies usually charge between two and five cents per mile. 
If your base rate is $30 and your per-mile rate is four cents, and you drive 100 miles during the month, your monthly premium will be $34. To break it down, that's $30 for the base pay and $4 for the miles you drove.
The Best Candidates for By-the-Mile Insurance
These types of plans are tailored for people who drive a few miles each month. If you travel fewer than 8,000 miles a year, you'll probably pay significantly less with by-the-mile insurance. Low mileage drivers tend to save so much by paying by the mile that you'd be crazy not to see if you're a candidate.
Even if you drive many miles every year, it's worth your time to look into by-the-mile policies because sometimes, they're competitive for all drivers, not just low-mileage drivers.
General Usage-Based-Insurance
In a more general sense of the term, usage-based policies can include policies based on your driving habits.
Insurance companies can measure your driving habits in two different ways. They can use a telemetric device that plugs into your car, or they can use information from an app on your phone.
Instead of being based on the miles you drive, these plans are based on the type of driving you do. They'll use information like the time of day you drive, your acceleration, braking, and turning. 
Insurance companies set up metrics for risk based on statistics. For example, suppose an insurance company finds a correlation between hard braking and an increased risk for an accident. In that case, they will consider hard braking risky, and you will not be rewarded for frequent hard braking.
Some insurance companies advertise that they won't hike your rates up even if you demonstrate high-risk driving habits. If your insurance company makes that claim, you may want to try out telemetric monitoring even if you think you might not have the best habits.
Seeing a summary of your habits may help you identify where your driving skills are lacking and prompt you to eliminate some of your high-risk practices.
If your company has a usage-based program that could make your insurance rates higher, you'd better make sure your insurer will smile upon your driving habits. You certainly don't want to pay more for insurance if you don't have to. 
Save Even More With Usage-Based-Insurance
Most UBI and by-the-mile insurance policies offer discounts similar to standard insurance plans. So whether you have a by-the-mile policy or you're unable to get one currently where you live, these tips are relatively universal, and you can apply them to whatever type of insurance plan you have.
Look for Discounts
There are many different types of insurance discounts, and each company offers a slightly varied list of discounts, but here are some of the most popular ones to see if your company offers:
Bundling

 – If you have more than one line of insurance, such as home and auto, you may be eligible for a significant discount by purchasing them from the same insurance company. A bundling discount is often applied to all lines of coverage, so it can be quite a substantial savings.

Military

 – If you were or are in the military, almost all insurance companies will offer you a 

military discount

.

Good driver

 – Your driving history is a good indication of your future driving risk, so insurance companies reward drivers with clean driving histories with a discount.

Good student

 – This type of discount typically only applies to students under 25 years old, but this discount can make a big difference since they pay the higher rates of all drivers. Usually, students with a B average or higher can earn this discount.

Low-mileage

 — If you have a by-the-mile plan, you won't get a discount for low mileage, but you'll get lower premiums because of it. If you have a standard plan, you can usually get a discount if you travel fewer than 8,000 miles annually.
Having a little extra money in your budget every month is worth the effort to research lower insurance rates. Discounts aren't the only way to save money on car insurance.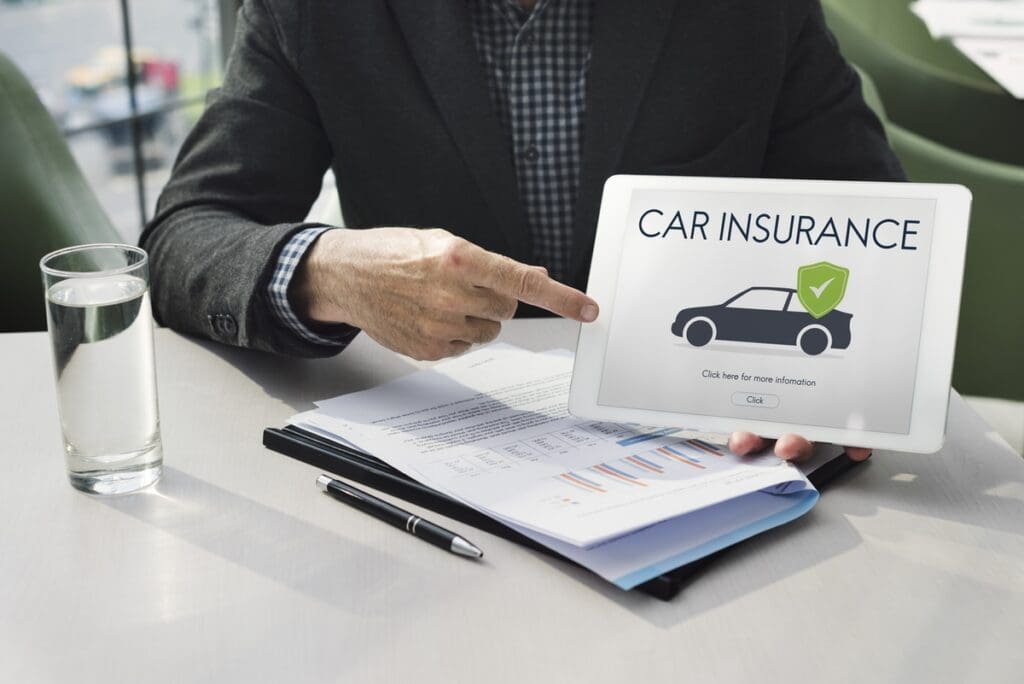 Compare Car Insurance Quotes
If you have a pay-as-you-drive or a standard insurance policy, compare quotes every few months. Comparing twice a year is an excellent habit to start. 
As your personal information changes, like your age, your marital status, and even your credit score, you may be able to find a better rate by switching insurance companies. 
If you have a traditional insurance policy, take the time to compare it with other similar policies and by-the-mile policies to know which is best for your situation.
You can expect that more and more states will be added to the list of places where you can get by-the-mile policies, so even if you can't get a policy now, you may be able to in a few months.
While they're best for low-mileage drivers, they may be competitive even for high-mileage drivers. The only way to find out is to get a quote for yourself. You've got nothing to lose.
Melanie Musson writes and researches for the auto insurance comparison site, BuyAutoInsurance.com. She enjoys helping others understand their insurance needs and the types of coverage available so they can make an informed choice and get a good deal.
Featured Image by Jon Bow from Pixabay