Parents always look after the wellness of their entire family. As a parent, you want to make sure that your family is well-fed and provided with all of their basic necessities. This is one of the reasons why you would strive to buy a house for your family. If your entire family has been living in the same house for years, consider upgrading your master bedroom. Aside from improving how the room looks, Real Property Management Talent team says that accomplishing this task also allows you to get the best sleep. Your children can experience the same if you're sharing the room with them.
To help you out, here are ways for you to upgrade your master bedroom:
1. Use A Wallpaper To Create A Statement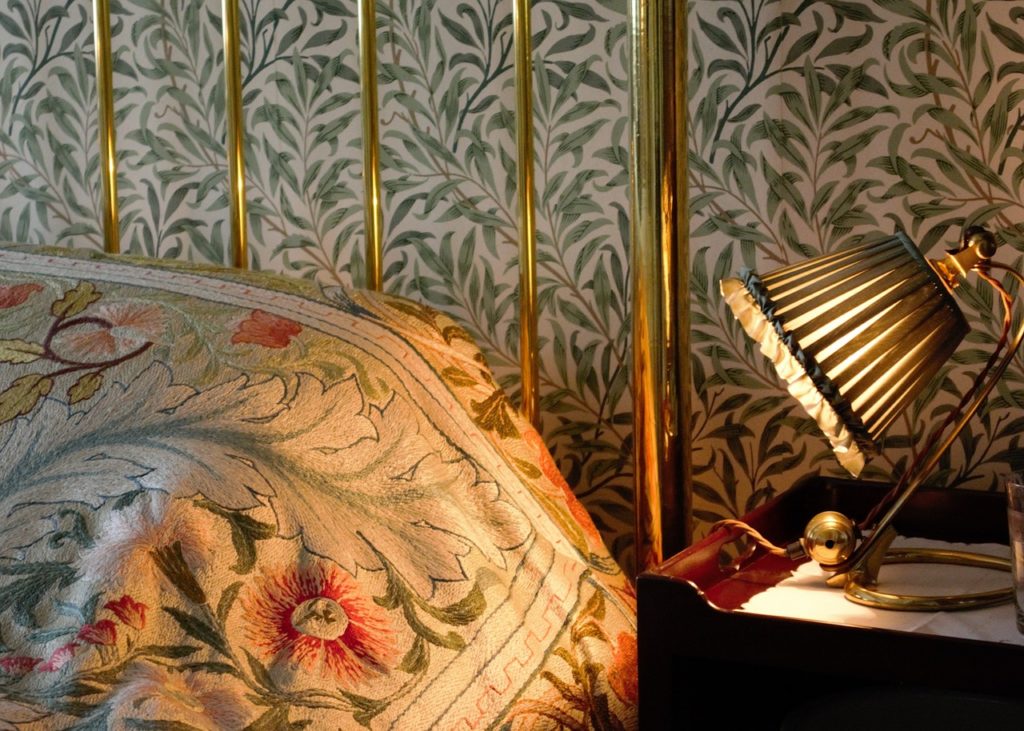 Since your master bedroom is an enclosed space, how the walls look can significantly affect the ambiance of the entire space. Investing in the right bedroom decor will be worthless if your walls are unappealing, chipped, or dented.
If you want to change how your master bedroom looks in the most cost-effective way possible, use wallpaper to create a statement. Wallpapers are cheap and easy to install. These also come in a wide variety of designs, allowing you to pick one that perfectly suits your style or your family's.
Because wallpapers are easy to put up and only require very little tools (usually, you will only need paste, plumb line measuring tool, tape measure, and trimming knife), you can change your wallpaper as often as you want to.
Do your children show an interest in learning about heavenly bodies? Look for wallpapers printed with galaxies or planets. Do you and your children have the same favorite color? Purchase wallpaper that pleases both of you. Your options are endless! 
2. Dedicate An Area To Add Personal Touches
Master bedrooms usually have the same purpose – it's a space for rest and relaxation. But this doesn't mean that all master bedrooms should look the same. As a homeowner, you always have the opportunity to make your master bedroom unique bedroom decor.
For your master bedroom to look appealing and memorable, dedicate an area and add personal touches to it. You can hang some of your family pictures or frame your children's best artworks in one wall in your master bedroom. If your children show interest in music, add a shelf in your master bedroom and store some of your children's instruments or favorite CDs here.
Seeing these spots can help the entire family reminisce about everyone's passions and interests over the years. 
3. Improve The Storage
When upgrading your master bedroom, you should not only focus on its appearance; you should also pay attention to the functionality of the space. A master bedroom that looks good but doesn't serve its purpose is useless. This is especially true if your small children are staying in the same room as you.
Improving the storage in your master bedroom is always a great way to upgrade the space. If this room is overflowing with your own and your children's stuff, consider using a free-standing steel closet, installing wall shelves, or utilizing the space underneath your bed.
Depending on the space of your master bedroom, you can even hire professionals to install a walk-in closet or add overhead storage to your ceiling. There are a lot of storage solutions you can try out today, so make sure that you scout for options. 
4. Add Some Furniture
When improving the functionality of your master bedroom, adding storage solutions isn't your only option. You can also achieve this goal by adding some furniture to space.
Even if you have a small master bedroom, you can still add some seating furniture such as a small loveseat, bench, or ottomans at the foot of your bed. You can also add a few seats by your glass windows. With these additions, you and your children can do more in your master bedroom.
Adding furniture might require you to move some pieces around your home, but doing this will allow you to utilize all the empty spaces in your master bedroom. 
5. Refresh The Space By Decluttering
Upgrading your master bedroom doesn't always require spending a lot of money on new items. Spending time and effort in cleaning your space can go a long way to refresh the mood in your master bedroom.
Go around different areas of your master bedroom and determine which items are no longer used. Are you still keeping some of your children's baby clothes? Consider giving them to friends or donating them to charity. Have your children outgrown their toys? You can earn money when you sell these items by hosting a garage sale. As mentioned, your master bedroom should be a space for rest and relaxation, and seeing clutter all over won't help you achieve this purpose. In fact, a poorly organized master bedroom will only trigger stress. 
It Can Be Done
Regardless of how hectic your schedule is or how tight your budget is, you can still change how your master bedroom feels and looks. You can even ask help from your children to make your bedroom makeover project as another opportunity to bond with them.
As long as you have the commitment to upgrade your master bedroom, you can surely accomplish this task in no time!