Over time, the variety of fashionable jewelry has expanded. In 2022, it has become challenging to pick something specific that spices up your personality. Are you also bewildered by the variety of fashionable jewelry? No worries! We have the top picks sorted out for you. We will enlist the best fashion jewelry styles in this blog post. 
So, what are you waiting for? Let's get a sneak peek into the most iconic fashionable jewelry pieces. You will surely love to add them to your wardrobe. 
Spice Up Your Wardrobe
Stylish look, people's attention, and enhanced beauty: who doesn't want all of it? You can expertly do it by wearing the fancy fashionable jewelry enlisted below. We chose the pieces that fashion designers have always focused on. So, here we go!
The Nose pin Supremacy
Nose piercings are not only trendy but fashion worthy as well. Since your face is the center of attraction, you must enhance it with a nose pin. A tiny, fancy nose pin will look extremely beautiful and aesthetic. A nose pin helps you pull a hot and eye-catching look. Here is what top fashion designers think about nose piercings:
A nose pin adds boldness to your face. 

People with nose piercings look confident. 

A nose pin will surprisingly enhance your look. 

Nothing is more trendy than a nose pin in 2022.
It is no doubt that nose piercings can transform your look. Even a shy person looks confident with a nose pin. So, what are you thinking of? Pull a cool look today with your nose pin! Visit  Roy Jewels for Unique jewelry perfect for any style.
Trendy and Hot Earrings 
Level up your look with some trendy earrings in 2022. For decades, earnings have come in a wide variety and therefore play an important role in the fashion jewelry wholesale market. However, you must add some crazy, fancy, and bitchy earrings to your 2022 wardrobe. Here are some hot eating styles that you will love to add to your jewelry box:
Minimal Earrings

Tiny Tops

Golden Earrings

Jhumkis

Abstract Shape Earrings

Thematic Pair Of Earrings
The earrings mentioned above are hot picks! Minimal earrings and tiny tops are best for your day-to-day look. However, fancy golden earrings and abstract shaped and thematic earrings are best for grand dinners and parties. You will look irresistibly hot and attractive by wearing fashionable jewelry. Moreover, jhumkis will help you pull an Asian look. They make your neck look superbly shiny and gorgeous. In a nutshell, earrings are a go-to jewelry piece in 2022. Add them to your wardrobe today!
Attractive Layered Necklaces
Do you know what the trendiest neckwear is these days? Yes, you guessed it right! Layered Necklaces are all you need to embellish your neckline. Your collarbone looks hot and sleek with layered necklaces. Here is why layered necklaces are trendy these days:
Layered Necklaces are minimal, modern, and eye-catching. 

They enhance the sharpness of your collarbone

Rap fans love to wear layered necklaces.

You pull a perfect Gen-Z look with layered necklaces.

You will love to pair them up with every outfit. 
Layered necklaces are trendy items for their variety. You can wear them at all formal and informal gatherings. We are pretty much confirmed that you will love to make a place in your wardrobe for layered necklaces. 
However, you can also wear pendants, chokers, and single chains. You will look equally beautiful in them. However, layered necklaces are trendier in 2022. 
Appealing Bracelets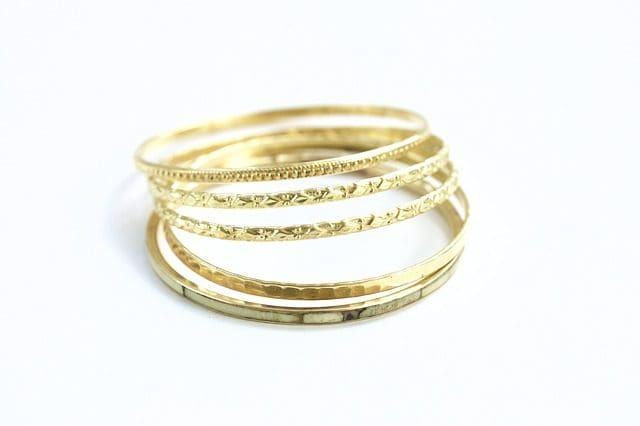 Hand bands and bracelets are the best jewelry for your hands. They do not let your wrist look incomplete or naked. Your skin looks smooth and even with beautiful and minimal bracelets. Here are top bracelet options that you will love to add to your wardrobe:
Sleek Bracelets

Retro Bracelets

Pearl Bracelets

Matte Hand Bands

Couple Bracelets

Best Friend Bracelets
So, why not buy some bracelets today from Pura Vida Bracelets and attain a dope look?
Stylish Wristwatches 
Wearing bracelets is an excellent idea. However, your hands still look incomplete without wristwatches. Wristwatches embellish your hands beautifully. Your body language looks perfect while moving your hands. The wristwatch is a mandatory fashion item due to following reasons:
Embellish Your Wrist Richly

Perfect for formal and informal events

Look decent

A Permanent Trend
Here are top wrist watches designs: 
Layered Wristwatch

Chain Wristwatch

Minimal Wristwatch

Brand New Wristwatch
Since wrist watches never go out of trend, they are best for your 2022 wardrobe. You will never regret buying them. 
Classic Eyewear
We all know how classy sunglasses look. You will look irresistibly sexy and elegant with your glasses. Sunglasses are an absolute hot pick, and you will love to add them to your wardrobe. Here are the top reasons for sunglasses' everlasting trend: 
Sunglasses give you a classic look. 

You do not need to maintain eye contact with people when wearing sunglasses. 

Sunglasses give you a confident look. 

They are perfect for pulling a bossy look. 
You can get your glasses customized as well. Following are the most trendy sunglasses:
Wood Sunglasses

Black Sunglasses

Sleek Framed Sunglasses

Transparent Sunglasses
You will look voracious, classic, and hot with your glasses. Get your hands on the trendiest ones today!
Multiple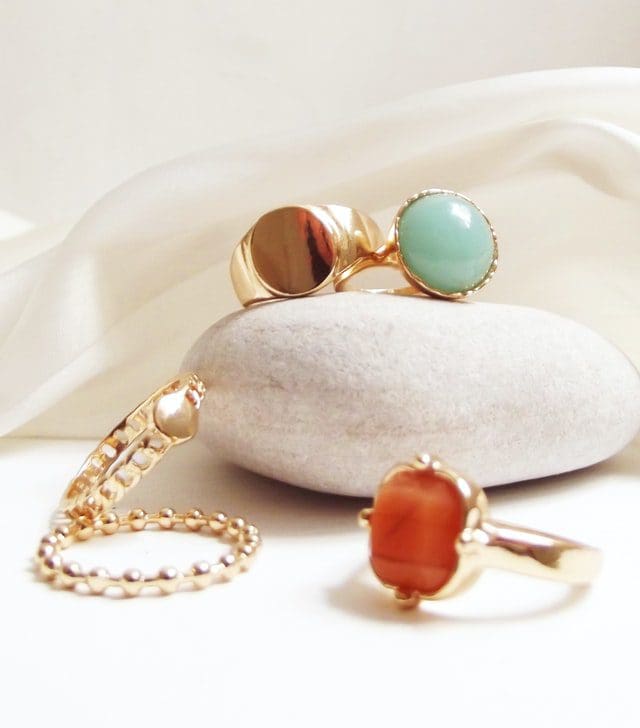 Rings have always been trendy. However, their continuous trend has brought so many styles of rings. Some layouts have become outdated. That is why you must choose the most modern style of rings. In 2022, the following forms of rings will be fashionable:

Snake Rings

Cute Minimal Rings

Pairs Of Rings

Diamond Rings

Ancient Stone Rings

Sleek Rings

Monstrous Design Rings

Layered Rings
These rings will catch the attention of everyone around you. You will love to add them to your wardrobe. 2022 fashion is incomplete without your sexy rings.
Signing Off
The top 8 fashionable jewelry items we mentioned above are fashionable and iconic. They will become your absolute favorite fashionable jewelry items in 2022. Pair them up with your outfit, and you will fall in love with your new look. So, are you ready to catch everyone's attention?
Featured Image by Anastasia Gepp from Pixabay