An ideal cozy living room should be not only comfortable but also elegant and unique. In this article, you will find smart tips on how to decorate this part of your home to have a cozy living room.
When decorating your living room, you should decide first what you are planning to do in it. This part of the house should be universal and versatile. You can have meals there, work, watch TV, socialize with your guests… Yet, there will be a certain pastime that you would be primarily focused on. If you chill out on a sofa every evening, you should buy soft pillows, an elegant throw, and a coffee table where you would put cups, books, and your phone. If you frequently invite guests, you might want to hang photos on the walls and display some nice items in a glass cabinet to help your visitors start a conversation. In this article, you will find smart tips on adding character to your living room and making it unique and cozy.
Clutter
Your living room should not resemble a storage room. This is a common mistake of many homeowners: they bring here all the objects that do not fit anywhere else. Their living room turns into a miscellaneous collection of old furniture, random decor, and gifts that they did not throw away because they did not want to seem impolite. Unclutter it!
Color
The most affordable and efficient way to create an unusual living room is to paint its walls with a bright color. Yellow, pink, navy — anything will do. The room will look stunning and highly instagrammable. But you might not be able to put your old furniture there. All the items that you place in such a room need to match its walls. What if you cannot afford to buy the whole set of furniture from scratch? Or you do not want to get rid of items that are dear to you? Then, select these items first and then find a paint color that would unite them in a harmonious composition.
Lighting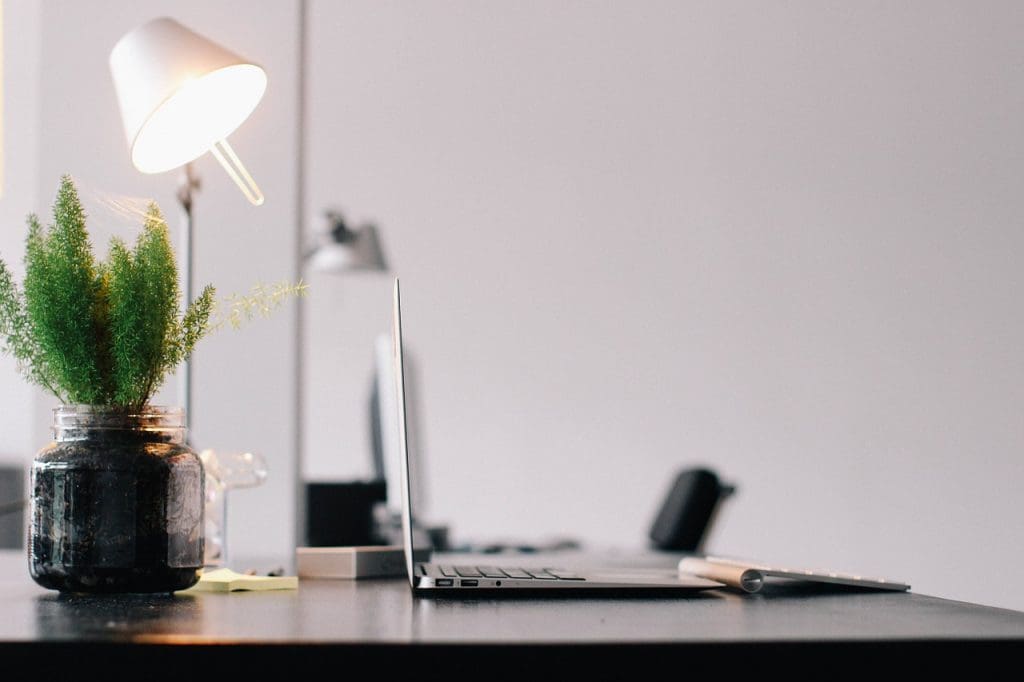 In the kitchen or the home office, light is mostly practical. But in the living room, lamps, sconces, and chandeliers serve as full-fledged decor items. To zone a large room, you can use several light sources, such as a pending one over the dining table and a torchiere in the corner. Sometimes, lamps can double as pieces of art — you can find such ones in Room Service 360 or other shops that specialize in designer items.
Art
When many people hear about "art in the living room," they immediately think about a picture over a sofa. Paintings and photos are the best way to fill in empty spaces on the walls that make the room feel complete. The trickiest question is: how to choose an appropriate piece of art? Tip number one: rely on your taste. Purchase what you genuinely like and what you are ready to see every day in front of you when you will be having meals. Tip number two: it does not need to be expensive. You are not an investor who buys art to resell it at a higher price. In a couple of years, you might get tired of the picture that you initially chose. Or you might come across another one in the shop and fall in love with it at first sight. You should be able to change your pieces of art as often as you wish.
Mirrors
In this case, the frame of the mirror is more important than the glass. Regard this object as an art installation. You might opt for multiple mirrors that form a complex structure, a mirror with pop-art prints, or a mosaic of mirror fragments… They will add more light to the room and make it seem larger. This solution comes in especially handy for compact premises. 
Clocks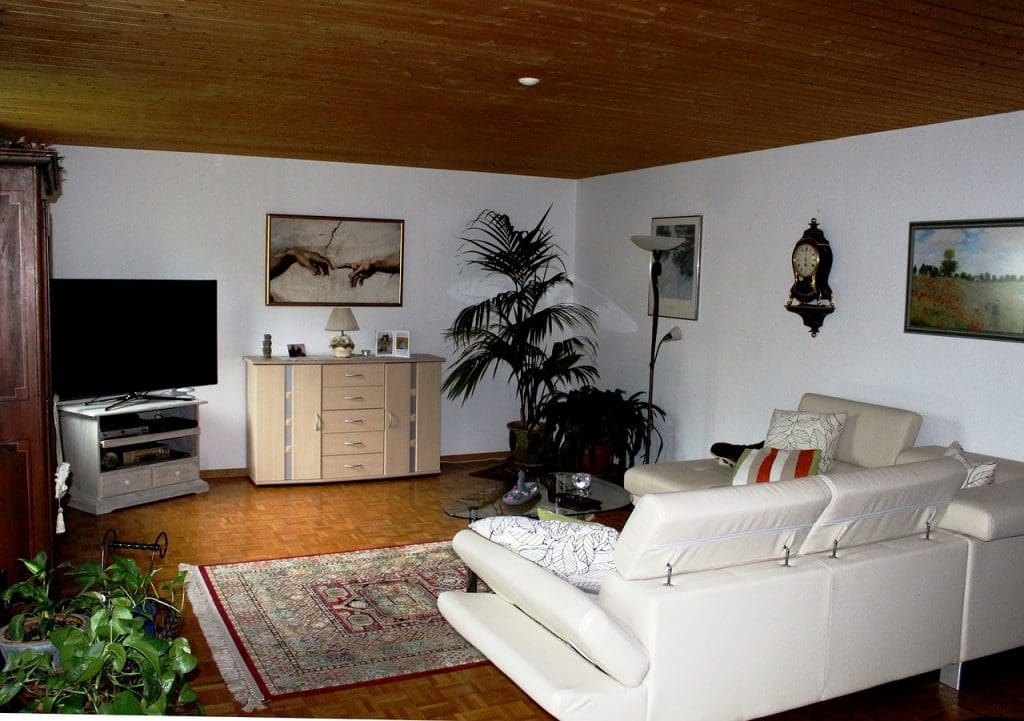 Wall clocks add vintage flair to the room and make it look more homely. But mind that old clocks might tick! In the 20th century, people were used to this sound. They found it charming and reassuring. Today, it might be wiser to select a model that produces no noise.
Carpets
If the room is compact, one small rug or carpet would be enough. If it is large, you can either zone it with several rugs or put one big carpet in the center. Area rugs are great because they can be used in any area of your home or business. Ideally, the distance between the walls and the edges of the rugs should be 10-to-20 inches. Furniture items should be sitting on top of the rug. If you have an elongated sofa, avoid spreading a short rug in front of it — otherwise, people who sit near the armrests would feel less privileged than those in the center.
Textiles
Without cozy pillows, throws, and blankets, even the most stylish and living room might seem too formal and not cozy. Multiple small pillows look more attractive than 1-2 large ones. It would be nice if they all have different sizes, shapes, and patterns. The color of the throw can either complement the sofa or become a bright accent in a room with a neutral color palette.
Collection
When the guests step into your living room, they should be able to understand your tastes and hobbies at first glance. Do you love reading? Arrange a bookshelf between the windows. Are you fond of traveling? Purchase a glass cabinet and put on display there all the souvenirs that you brought from abroad. If you do not collect anything in particular, you can beautifully arrange glassware or buy a few pots with flowers.
Conclusion
When decorating your living room to make it cozy, you should not copy what you see on home design sites and magazines. You can rely on them as your sources of inspiration but do not try to imitate them. First, trends come and go — and you will be using your living room for many years. Second, what looks fabulous in a professional photo might not fit your home. Third, the room should reflect your personality and individuality. The decoration process enables you to express yourself and create a space where you can "recharge your batteries."
Featured Photo by Ashley Byrd on Unsplash