A resume is one of the platforms that can help you make the first impression on your prospective employers. By using this document, you can have a chance of being shortlisted to attend a job interview to convince the recruiters why you fit in a certain position. If you wonder how you can write the best job resume, this guide provides helpful tips.
Introduction
How you introduce yourself in the resume will reflect your standing in the professional world. Therefore, it is critical to choose an appropriate style to make the impression that you are a suitable candidate. You can use any of the forming resume writing formats before you write your resume:
Chronological resume
 You will focus on your recent work history by listing your positions in reverse order. Your most recent job position will be at the top and the old ones at the end. The main aim of this format is to show that your positions have perfectly prepared you for the position you want to apply for.
Functional resume
Under this format, you will prominently emphasize your work experience, skills, and professional summary by organizing them on how closely they relate to the position you are applying for. The format is ideal for people who are transitioning into a new industry or want to reduce resume gaps.
Combination resume
To develop and write a combination resume, you can combine the skills section and professional summary of a functional resume with your work experience of the chronological resume.
Name and contact
Ensure you begin your job resume by writing your full name and contact information (including a professional-sounding email address, phone number, and residential state). That will offer recruiters easier access to the contact information if they find your resume interesting.
Professional summary
This section includes one to three sentences featuring who you are, why you fit the job, and what you do.
Work history
After reading through the contact information, most recruiters will immediately want to examine your professional history. The section should be customized and concise to the job posting. The examples of writing tips for your work history include:
Demonstrate how you acquired your past experiences

Emphasize critical strengths

Articulate the value you will bring to the employer with callbacks to the associated job posting.

Save the specifics of your work history for the interview
Skills
The more relevant skills you include in your resume, the likelihood of the potential employers liking it. In this section, you can include the following types of skills:
Soft skills refer to personality traits challenging to measure but are critical to include in your resume. The skills include communication, problem-solving, creativity, and multitasking.
Hard skills are measured, taught, or learned and did not depend on any industry. Examples of hard skills include writing, database management, project management, and presentation skills.
Technical skills are program-specific or industry-specific since they need a certain level of certification or education. Some of the skills include Mailchimp, Google Suite, Adobe, and Constant Contact.
Education
Under the education section, you can list the educational institutions that you attended, including university, college, and high school, with your specialization and subjects.
Additional tips when writing your resume
Check language use and grammar.
After you have completed formatting and compiling your resume information, it is critical to proof-check it. Notably, you should avoid the use of short forms or casual slang and avoid spelling errors.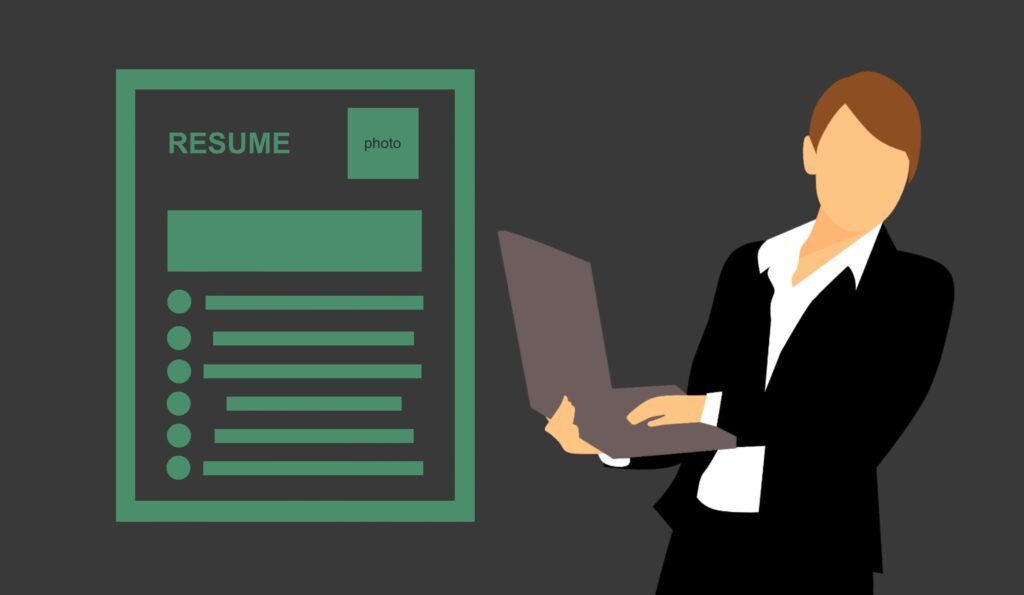 Style your resume appropriately
When you write your resume, use formal font styles, including Times New Roman, Calibri, and Arial. Also, for maximum readability, you can use font sizes ranging between 10pt to 12pt. Try to limit writing your resume to one page. Further, it would be best if you were consistent in your spacing.
Featured Image by Pixy.org