For most people, weddings are one of the most important parts of their lives. It's such a big event and a life-changing milestone that one can celebrate. Some people want a big wedding so they can invite all their friends to take part and enjoy the celebration with them. Still, some people also want to keep it private and have only the most important people to witness such a beautiful union. 
An intimate wedding can be fun and exciting, too. Likewise, the cost you could've used for a big wedding can be fully concentrated in your intimate gathering where you can find better ways to make it look more elegant. Intimate weddings will also allow you to easily interact with your guests since you'll only be catering to a maximum of 30 people in your gathering. 
As the wedding jitters go by, you get stressed with all the preparations you have to make and are now having a hard time organizing your thoughts. To help you out, here's what you can do to successfully host an intimate wedding: 
Plan A Guest List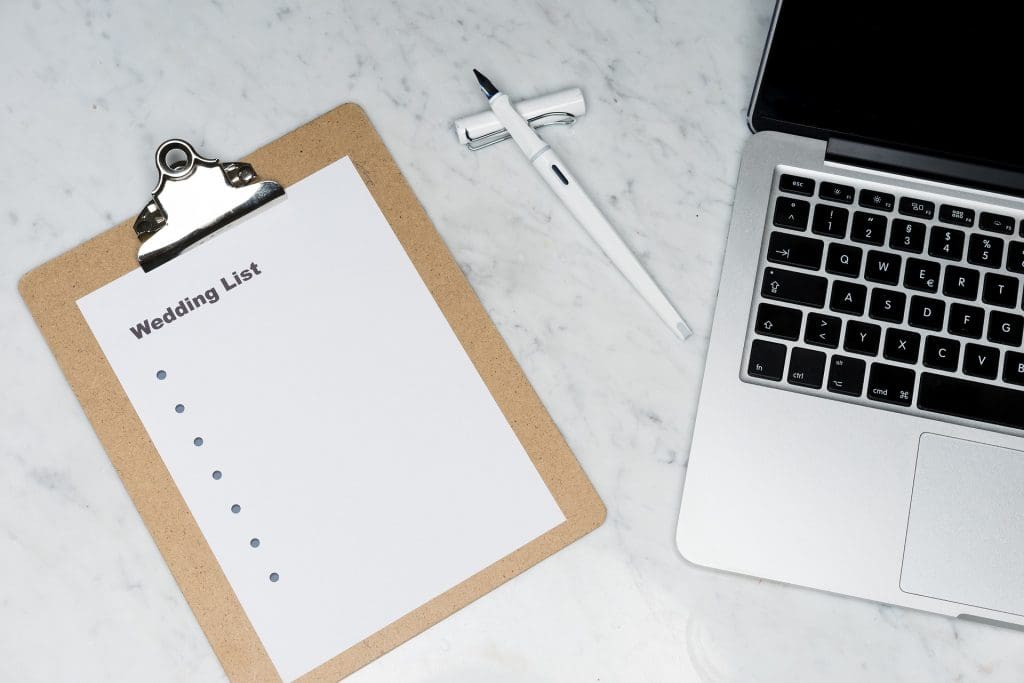 Choosing who you want to invite for a celebration with only 30 people could be quite difficult, especially if you and your partner have many friends and acquaintances. Likewise, if you or your partner come from a big family, that's going to be another challenge. Thus, when you plan your guest list, prepare a piece of paper and write down all the people you know and interact with daily. After this, start weeding out a few people. 
A trick you can follow is to think of a problem and find the first person you want to call in that particular situation. Once you identify this person, include him or her in your list. Likewise, it's also good to only invite those whom you've talked to in the past three months. 
After careful consideration, you can now make wedding invitations to announce your union. 
Hire A Wedding Coordinator
One of the reasons couples choose to host an intimate wedding is because its preparation will require less time and effort. Because it's a small gathering, the couple can easily talk to suppliers before the wedding and manage the to-dos on their own, such as picking the right flower arrangements at The Bouqs wedding services. However, this might not be applicable on the day of the event because they will have many things on their plate. It'll be challenging for the couple to check on the decors if they're too busy welcoming their guests. 
If you want your intimate wedding to be stress-free, you can opt to hire a wedding coordinator. As the name suggests, a wedding coordinator will work on the day of the event and ensure that the entire program runs smoothly. Hiring wedding coordinators will allow you to fully enjoy your special day instead of worrying about what could possibly go wrong. 
Find A Great Venue 
Your choice of venue can vary. Depending on your taste and preference, you can hold your wedding in a small garden, at the beach, or even at home in your backyard. One that'll work best for intimate weddings is a place far from the city and one where you can enjoy the birds chirping and be one with nature. This will provide serenity and enhance the feel of intimacy. 
The wedding venue is important because the type of place you choose needs to match your theme's vibrance and feel.
Invest In A Wedding Photographer
Regardless of the number of guests, you're inviting to your wedding, investing in a photographer is always essential. Your wedding is one of the most important days of your life, and you'll likely want every single minute of it to be documented. 
Hiring a wedding photographer to cover your intimate wedding is a great investment because a smaller guest list will allow you to take pictures with all of them. When you have an intimate wedding, you won't have any problems hopping around tables and take pictures with your guests. 
Hosting an intimate wedding will also make it easier for you to fit everyone in one photo while still highlighting your venue and decors. This is something which you'll struggle with when you decide to have a grand wedding. 
Splurge On Meals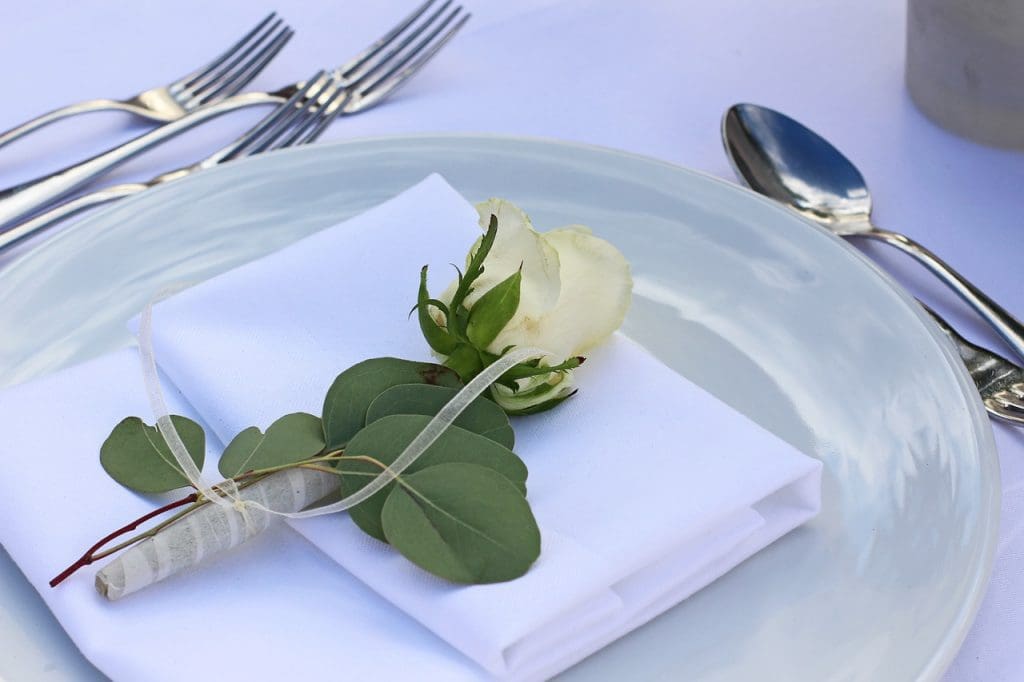 Even if you're only hosting an intimate wedding, your guests are still expecting to have a good time. You can easily achieve this goal by creating a detailed menu for them. You can easily do this because intimate weddings usually allow the couple to choose from different menus–from seven-course meals to an elaborate buffet. It'll be easier for catering companies to tweak their menus based on your preferences since you're not feeding a huge crowd. 
If you're going to have your meals personalized, make sure to ask your guests if they have any allergies. Since you'll only be inviting a few people to your intimate wedding, acquiring this information will be easy. 
Consider Using A U-shaped Table
Depending on your available space, using a U-shaped table is an excellent option for hosting intimate weddings. The shape of this table will make it easier for you to converse with your guests while making all of your guests feel connected, as well. 
Moreover, using a U-shaped table is a great way to maximize your space. Plus, this table setup is easier to decorate as the tables and seats are placed in one area only. 
Conclusion
A perfect and intimate wedding is only possible when you're comfortable with all of your decisions. Thus, when planning, you and your partner should discuss what you both like and think of ways to combine your preferences and turn that into something beautiful and one that you can agree on. 
The details don't necessarily need to be spot on, but enjoying the process and allowing both of you to bond over a difficult process will be something you can cherish for the rest of your lives together.
Featured Photo by Jonathan Borba from Pexels