With Christmas just around the corner, now is the time to start preparing for the festivities ahead. It's never too early to start putting your Christmas Day game plan into effect. In fact, now may be the perfect time to start laying the foundations to ensure that your holidays go according to plan and that everyone enjoys these upcoming Christmas festivities. From gifts to food to decorations, there is certainly a lot to consider. However, with the right approach, you can make sure that this Christmas is one the family will remember. 
When you're getting ready for a family Christmas, the presents are the most important things you need to make sure you don't forget. The last thing you want is for your family to wake up on Christmas morning and for there to be no presents under the tree, even if the gifts are still in the post. While adults may forgive this error. You can be sure that the kids will never forget the Christmas they didn't get their gifts
on time. Shopping online and searching for Christmas gifts is a great way to make the entire experience as stress-free as possible and ensure you have everything you need for a fun, festive Christmas this year. 
Let's look at a few other simple tips that will help you prepare for the family festivities this Christmas season. 
Begin With The Menu 
If you want Christmas to be a success:
Make sure you get 

your menu planned 

early.

Think about who will be coming for dinner and make sure you cater to all dietary requirements.

Get as much of your non-perishable ingredients as early as you possibly can and stash them away, ready for use when the time comes to start cooking. You should also take this time to pick up any chocolates, biscuits or other treats that you want to snack on in between meals or use in your desserts.
This way, the only food items you'll need to source in the lead-up to Christmas are your fruits, veggies, meat, and dairy items. You'll find that you'll be in and out of the shops in next to no time leading up to Christmas.
Sort Out Your Drinks
Having a fridge full of cold beer, wine, and soft drinks throughout the Christmas season is crucial, especially in Australia, as Christmas falls at the sweltering peak of summer. When the weather is hot outside, you want to ensure that everyone has a cold beverage to sip on to stay cool on Christmas Day. Keep an eye out for drinks deals in the supermarkets in the run-up to the holidays so that you save yourself a veritable fortune. There are always great deals to be had, and when you're buying for an entire family plus visiting friends and relatives, you'll absolutely want to be sure that you are fully stocked. 
Think About Decorations
Rather than pulling all of the Christmas decorations out of storage the week before Christmas, take time in early November to have a look at what you've got. Go through your decorations and make sure everything works ahead of time, especially your tree lights and any external house lights. This will ensure that you have everything you need to add that all-important festive feel to your home this year.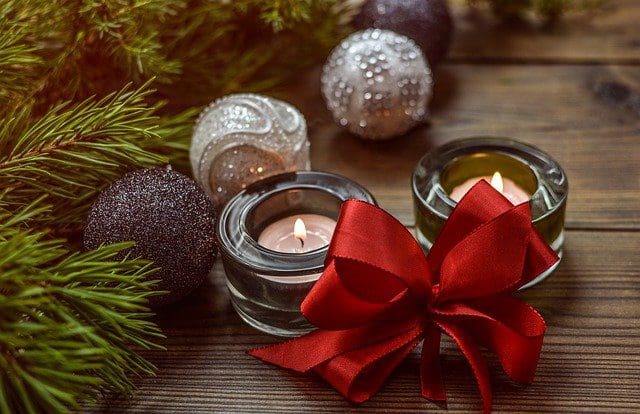 If you've moved into a new home since last Christmas, you may find that you'll need more decorations to fill out the space. Similarly, if your Christmas storage boxes ever got dinged throughout the year, there may be a few broken baubles that need prompt replacing. In these instances, be sure to search online, have a look in the local supermarkets and find decorative pieces that you truly love instead of being stuck buying whatever is left in the last few days before Christmas. 
Make Sure You And Your Family Have A Fun-Filled Festive Season
Taking the time to organize your gifts, food, drinks, and decorations ahead of time will ensure that your Christmas goes as smoothly as possible this year. Being organized will also allow you to be more relaxed and less stressed out when the festive season kicks off, as you will know that you have everything you need to make it memorable. If you want to skip the stress, take your family on a holiday vacation instead.
Featured Image by Emily Heidt from Pixabay