Children learn through play and interaction with family and friends. You can even liken the brain of a child to that of a sponge ready to absorb any tiny bit of information and knowledge. In fact, massive amounts of psychological learning and development happen during early childhood – or before the age of eight. The good part about children is that parents decide most of what they pick up as they grow. This is the time to control and monitor what and who they interact with during these early and vital years. 
As parents, we want to shower our children with all kinds of toys and adventurous activities. However, it is essential to be deliberate in the type of toys they play with, as some toys have more benefits than others. Toys are not only for fun and games; they are considered to be very critical for a child's healthy learning and development. Many types of research show that learning through play plays an essential factor in a child's development. 
When to bring in educational toys
Congratulations if you are a first-time parent! By now, you understand that not all toys are safe or beneficial for your kid. Some toys are educational, while others are simply what they are – just for fun. Educational toys can help enhance problem-solving skills, teach about conflict resolution, and actions and consequences. Furthermore, they teach children about sharing, help develop their skills and encourage their creativity and individuality.
Parents can start allowing the use of educational toys by even one-month old children. The idea is to start them off early with fun items to play with while they learn. As kids advance from building blocks to teddy bears, crayons, and books, they are gradually building pre-academic skills such as craftiness, social skills, creativity, problem-solving skills, emotional, and language development.
Skills children learn and develop through toys
Craftiness
Kids are typically very hands-on and want to touch, play with, build, construct everything, and anything they can reach. This is why you should take advantage of this stage by buying toys that foster physical dexterity. It could be child-sized cars, swings, dollhouses, and ride-on toys, or others to develop strength, balance, and confidence. Building castles in a sandbox and playing with figures will significantly improve a child's spatial awareness and posture control.
Social skills
Possessing great social skills is not something you are born with; you develop this skill. Hence, the more reason why you should start your kid off as early as possible in developing their social skills. Your child can use stuffed animals or dolls to represent humans when learning to diffuse conflicts or tricky situations. Children also tend to connect with other kids through music and age-appropriate songs. This further helps in teaching social interaction skills as they grow up.
Creativity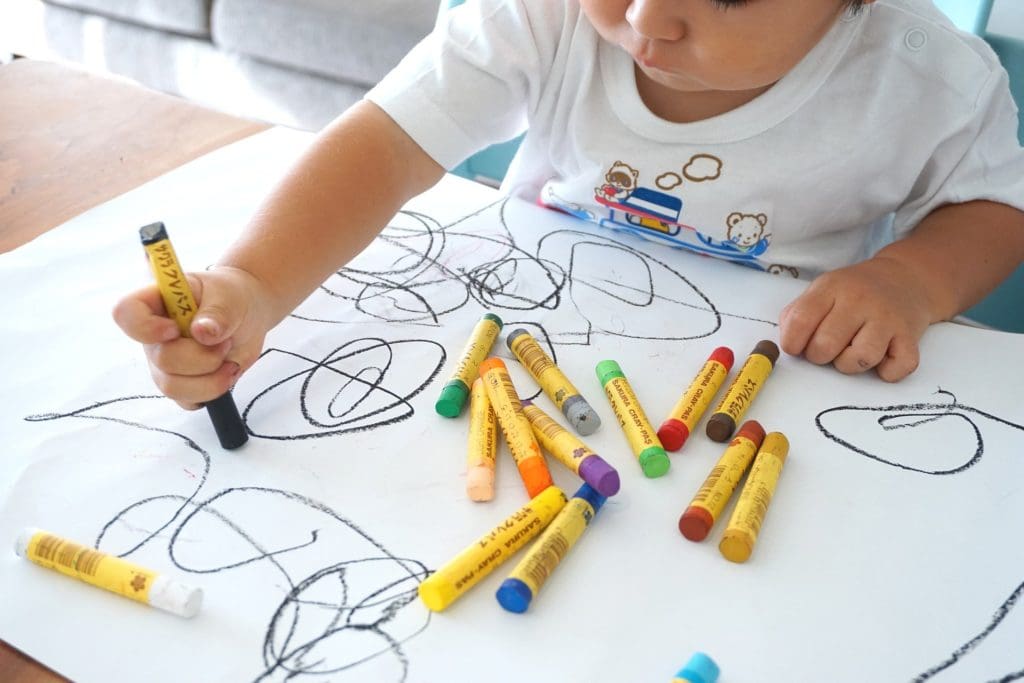 Keep in mind that not every child is artistic, but they all can develop creative skills. Toys like playdough, paper scissors, and crayons encourage artistic growth in a child. While playing with toys that boost creative and imaginative skills, children learn abstract reasoning and analysis. Not many toys can boost creativity in a child. However, action figures and adventure playsets can even further restore the physical learning and development of your kid. 
Problem-solving skills
This is a must-have skill that can be developed rapidly by the use of certain toys. Toys like Building Blocks or Legos are problem-solving skills toys since they require some degree of focus. They also help in sharpening their math and science skills, which comes in handy when your child starts formal education. You'd be surprised at what finding creative ways to match various shapes and pieces can do for the child's cognitive development. When sourcing educational toys for kids, it's important not to leave any stone unturned. Do your research and find what works for your lifestyle. You can even try outdoor activities like digging in the sandbox as they open children to other problem-solving skills like experimenting and investigating.
Emotional development
Children start learning to feel empathy at a young age. It begins with little things that they find around them. For instance, considering the needs of a teddy bear or doll breaks a child's selfish worldview to pieces as they learn to value another's needs. Not only is this a valuable skill as the child goes to school, but it's an awesome skill for family members as well. Children can learn to compartmentalize, prioritize, and manage various emotions without getting overwhelmed.
Language development
Reading picture books together is vital in getting your child's communication skills up to par. You can also encourage them to communicate with you or their toys while playing. Most times, you will find your child practicing how to speak during game time with their toys. This is great, especially as they are having fun while developing this essential skill.
Check out our list of toys below that will promote physical play and the development of cognitive skills:
Tricycles 

Basketball hoops

T-ball stands

Bowling sets

Kinetic sand

Drawing easel

"See and Say" games or books

Magnetic building blocks

Counting toys

Speed stacks

Scramble squares

Ifocus jungle

Pop Arty

Activity cards

NogginStik
Final thoughts
As a parent, you want to avoid the notion that toys are merely for fun and recreation. This misconception makes parents neglect the chore of selecting the right toy for their kid. They do not take the time to research the educational advantages of certain toys and gadgets before purchasing them. Toys are critical learning and development instruments that help shape a child's future. Children cherish their toys because they are not merely objects and scraps: they are their best friends, confidants, and teachers. These figures play significant roles in helping them navigate the world.
Featured Photo by Shirota Yuri on Unsplash