Sleep is incredibly important both for the baby and the parents – every new parent knows how hard it can be to put your child to sleep. At times it's simply impossible. Keeping the baby in the same room is a good idea, but getting the right kind of cradle is crucial if you want to achieve any long-lasting effects. So if you are looking for a smart bassinet, here are the brands to check out! 
4moms
Is your baby used to rock and cradling, but sometimes you just don't have the time nor the energy to do so? 4moms' smart bassinets got you covered, as they mimic the movements of cradling, so it does all the work for you. But not only that, this high-tech brand offers more than just a well-built design and automatic movements. It also offers a white noise option, so you can play it, and on top of that, control the bassinet from your phone! This will allow you to cut some time and take a little break from all the work! 
Arm's Reach
Your baby shouldn't sleep in the same bed as you, but if you want to keep it close to you, you can always opt for the arms to reach a mini 2 in 1 bassinet! It's completely normal if your little one has trouble sleeping, and if you want to be near the baby, quite literally, this will give you the option to safely do so. Just put it next to your bed, and you'll have your baby next to you all night! It's also convenient as you can just take your baby out easily and feed it due to a lot of additional space their bassinets offer, so it's a win-win situation! 
SNOO
Let's face it. Parents have lives too. They need to sleep and do their daily activities. What if there was a way to make sure their kids are sleeping soundly without being around them 24/7? Well, as you can see from this SNOO review, their bassinet automatically responds to the baby as soon as the baby starts to cry or move, and it puts them back to sleep by automatically rocking and cradling them. This is some high-tech that many people are not aware of! If your baby is a light sleeper and wakes up in the middle of the night constantly, you don't have to be on duty all night, as the SNOO bassinet will do the work for you!  
Chicco
Chicco has been around for quite some time. A lot of parents are aware of this baby brand, and for more than one reason! It's not expensive, it does what it claims to do, and it's pretty straightforward! Nothing too complicated or high-tech, yet it still gives the baby what it needs – comfort and practicality! Definitely, a good pick if you want something simple and easy around the house! 
BABYBJÖRN 
This brand is known for its immaculate design and great quality bassinets! A lot of parents and people, in general, fear that baby equipment is ugly and that it will stand out too much, but BABYBJÖRN creates amazing pieces of furniture for your little one – not only are they pretty, they are also comfortable! If you stand behind the saying less is more when it comes to design, you'll find this bassinet quite pleasing! It's light, minimalistic, but it's also a bit on the pricier side! It's an investment, but when it comes to your little one, you shouldn't think about the prices too much, it's fine to splurge a bit if you really like the look of the furniture! 
GRACO
If your baby needs a bit of stimulation before bed, a bassinet with a playard – it's a great two-in-one deal, and on top of that, it also contains a changing table! So if you get this one, expect to own it for quite some time, as GRACO bassinets are durable and can be used for more than one thing. Keeping your baby nice and safe while you have a good night's sleep is extremely important. Also, these cribs are aesthetically pleasing to the eye, and your kid will probably think they are cute with the added toys!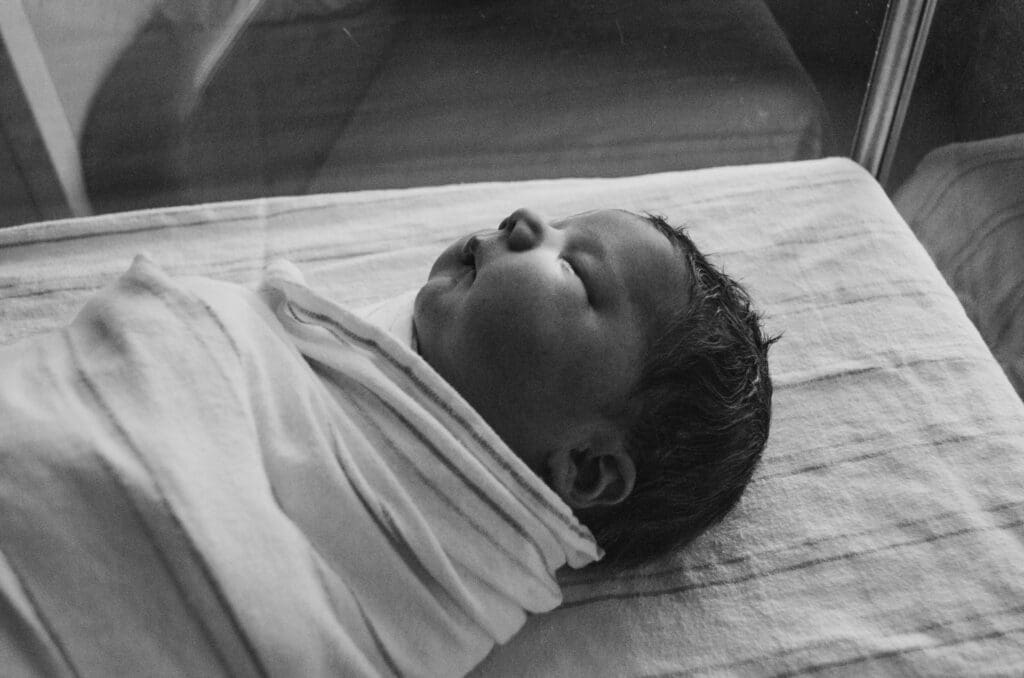 It all depends on what you are looking for. Some bassinets are extremely expensive. Some are complex, others minimal yet durable – it's best to do your research on all the possibilities before you make a purchase. See what your kid would prefer the most, and make a decision accordingly! Quality and comfort should always be above all else when buying anything for your little bundle of joy, so keep that in mind!
Featured Photo by freestocks on Unsplash