People are always looking for opportunities to save. It is even more pleasant to do if you know in advance that you go to a store with the lowest prices. To simplify this task for you, we have selected the seven most affordable supermarkets in the USA based on the rating of the US Consumers Union in which more than 50,000 people participated.
1)
Aldi
This German supermarket chain doesn't have a large retail space or a wide range, but you can find the optimal combination of price and quality. Additionally, Aldi intends to invest $3.4 billion in expanding its American network and increase the number of stores to 2,500 by the end of 2022.
2)
Winn Dixie
This retail chain is located in Florida, Louisiana, Georgia, Alabama, and Mississippi and has always got good discounts on various useful things. Grocery, bakery, dairy, deli, pharmacy, and seafood can all be found in Winn Dixie ad preview on rabato.com since the retailer offers plenty of goods required for an everyday menu. 
3)
Costco
Many Americans love this supermarket chain for its low prices and a large selection of products. However, a few people know that goods of their own manufacture are also of very high quality.
4)
Fareway Stores
Unfortunately, this high-rated retail chain is not represented in all the American States. You can only find them in Iowa, Illinois, Nebraska, Minnesota, and South Dakota. Their main concept is the ideal family offers.
5)
WinCo Foods
In this network, you can reduce the cost of products if you buy more in quantity. So, small wholesale purchases can save you money. The network is based in Boise (Idaho) with retail stores in Arizona, California, Idaho, Nevada, Oklahoma, Oregon, Texas, Utah, and Washington.
6)
Trader Joe's
This network has received approval from customers for its good service, assortment, and constant compliance with sanitary standards. In terms of prices, Trader Joe's is not among the top best deals among the listed retail chains.
7)
Grocery Outlet
This network offers discounts and stock goods (clothing, groceries) from well-known brands and works directly with suppliers. The company has stores in California, Oregon, Washington, Idaho, Nevada, and Pennsylvania. Most Grocery Outlet stores operate independently of the entire network. So, the assortment may vary according to local tastes and demand.
How to Save on Grocery Shopping in the USA
Regardless of whether you buy food only for yourself or feed the whole family, you have probably noticed that it is one of the main monthly expenses. According to the Bureau of Labor Statistics, an American family spends $568 to $1,293 each month on groceries. But what if we tell you that you can save up to 25% on food without giving up your favorite foods?
There are many affordable supermarkets in the United States, and each has its own policy. Among the largest and most popular are Walmart, Publix, Wholefoods, Aldi, Costco. Their assortment is different, but the main products are almost the same. Most affordable supermarkets have regular sales. You can find out about discounts and advantageous offers on the websites of stores and via their leaflets. Additionally, follow the next tips to save more:
Check your freezer regularly. You will always be aware of which products you need to buy, and which are still missing.

Make a list based on what products are sold at a discount this week. Download a printable grocery list to help you save money.

Visit the store no more than once a week. The less you go to the supermarket, the more you save.

Study the last check and find the food you spend the most on. Next time you are in the store, buy analogs of these goods, or choose similar products from other brands at more attractive prices.

If you buy cereals every week, wait until they are sold at a discount and purchase 3-5 boxes. Buy in bulk when possible.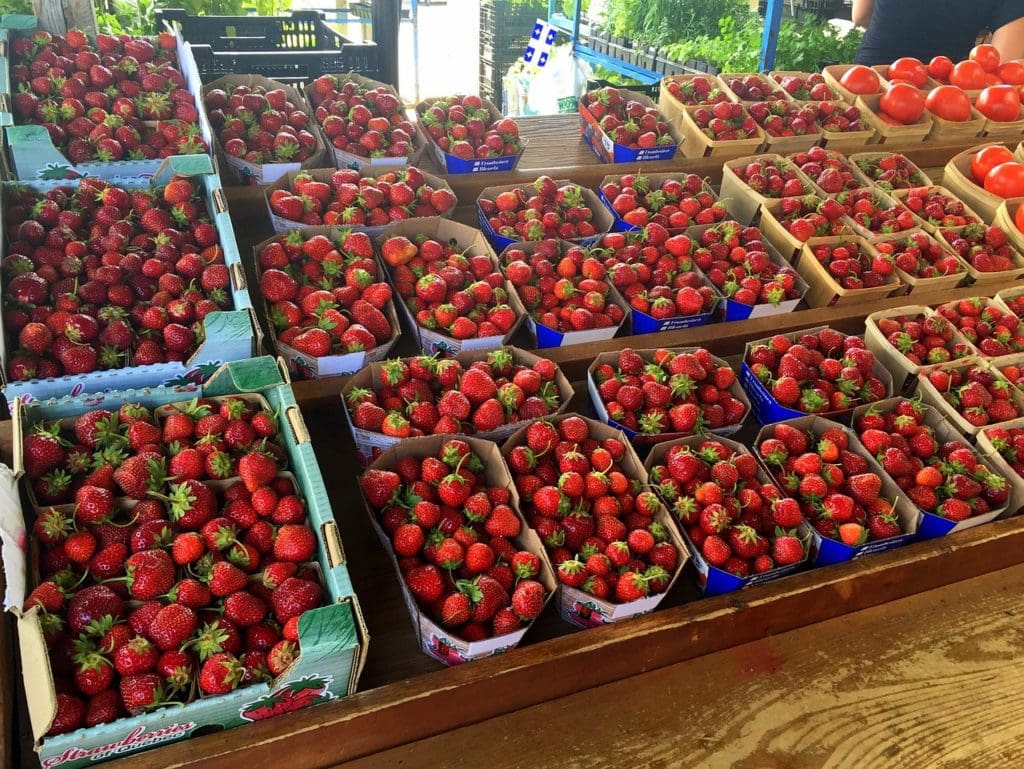 Finally, here is the main tip to save on groceries – use the coupons. In the United States, the system of coupons is extremely widespread. They are sent by e-mail, printed in leaflets, and distributed in the store. Using the manufacturer's coupons and store promotions, you can get many products for free! It will take time to understand this system and calculate the days of sales and the validity of coupons, but it's worth that. In any case, using coupons is beneficial.
In Conclusion
Subscribe to the supermarket loyalty program where you most often purchase goods. Check out the promotions and the rewards you can get by following the sales and news on the official websites. Use a shopping app to help you create a list.  Remember, people who can take their daily expenses under control are more likely to get more from their lives than others. So, why not try?
Featured Image by ElasticComputeFarm from Pixabay