Mobile applications are unquestionably the magic bullet for companies looking to harness seamless connectivity with customers and prospects in today's world. Companies now associate these applications with marketing tactics thanks to interactive communication and increased uptake of new goods & services. 
The Google Play Store and the Apple App Store have 6.63 million apps. In light of this, it can be tricky to set your app apart. This possibility comes from keeping up with the most recent trends in mobile app development. It also stems from understanding ways to use them to produce powerful, feature-rich apps.
The market for developing mobile applications is increasing. It will help if you familiarize yourself with the shifting mobile app development trends to survive and thrive in this digitally complex era. Working on and putting a few mobile app development suggestions into practice will also greatly enhance your app. This article will go into more detail about a few of these new trends.
5G Technology 
2022 witnessed the inception of 5G technology, which has been active and has established prominence since then. Technology firms have started incorporating 5G fully, and 5G-ready devices are currently available for purchase. Towards the conclusion of the next year, experts predict that 660 million smartphones will have 5G connections.
5G will transform the way we create and utilize apps. This will also bring about significant gains in speed and reliability. There are also some things to expect in light of this. To begin with, 5G will be up to 100 times faster than 4G. This will also bring about significant gains in speed and reliability. There are also some things to expect in light of this. To begin with, 5G will be up to 100 times faster. From 50 milliseconds, latency will also drop to 1 millisecond.
This decrease in latency, plus higher quality and throughput, will improve video streaming apps. In addition, 5G will open up additional options for these technologies because it will be simpler to integrate AR and VR into the app. Data transfers between devices and cell phones will be quicker and more seamless with a clear software architecture diagram. 
Developers can create new features with 5G without negatively impacting how well mobile apps perform. And due to the rapid scanning of biometric data for authentication, mobile payments will be speedier and safer.
Apps for Foldable Devices
Even if foldable smartphones have a small market share now, things will shift in the coming years. The moment has come to include foldable devices in your plan for creating mobile applications. Foldable gadgets are a challenging mobile app development trend for 2023, so make sure your apps run properly on them.
Users may benefit from the gadget's foldable quality in several ways to offer a larger screen. First, a larger screen offers more space for a richer, more enjoyable environment. With multi-windows, a user can manage multiple things at once. 
Expanding the size of their screens is an excellent idea for video streaming and gaming apps to benefit from foldable devices. Alternatively, they might use the extra room to offer more controls and information. Consequently, designing apps with thoughts about the screen will be one of the major trends in mobile app development in 2023.
AR and VR 
Despite its brief fame, Pokemon Go helped establish augmented reality in smartphone app development. It showed the rest of the world how successfully we could employ VR to provide people with an immersive experience.
Technology for AR and VR is being developed by even Google, Apple, and Meta. Google Maps now has a "Live View" feature that allows users to instantly check the route on natural imagery.
Another critical development in AR technology that has occurred lately is LiDAR. Apple refers to this technology as "AR at the speed of light." It first appeared on the iPad Pro, iPhone 12 Pro, and iPhone 12 Pro Max. It has raised the bar for augmented reality. LiDAR has made it feasible to take high-quality photos in dim lighting.
All these reveal that this year will witness the change AR & VR make to the market for mobile app development in unthinkable ways. As a result, mobile apps will become more widespread.
Incorporation of wearable apps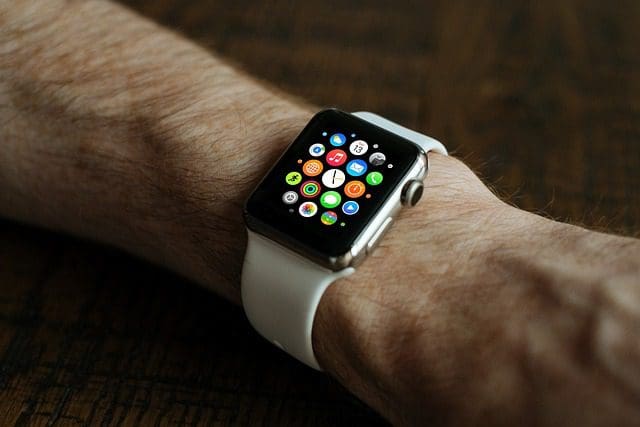 Wearable technology currently controls the world. Studies show that in 2017, there were 453 million connected wearable gadgets, and by 2022 will witness an increase to 929 million.
In 2022, we saw a lot of important advancements in the field of wearable technology. Apple disclosed details on WatchOS 8. It adds new features and modifies the UI for Apple Watch users and more. Additionally, Google introduced a wearables platform that blends Tizen, Samsung's software platform, and its wearables operating system, decreasing app startup times by 30%.
Use this mobile app development trend to connect with your intended market and give them a seamless online experience.
Mobile Gaming & Entertainment
Apps for entertainment and games have assimilated into everyday life. Some folks find it impossible even to consider going a day without them. These apps have made entertainment easily accessible. People no longer need to purchase expensive devices, such as laptops, for this experience. Now, they can explore them on a mobile device.
There are also no location restrictions for users to watch a movie or play a game. Playing games and using entertainment apps has become more realistic because of technological breakthroughs like AR, VR, and artificial intelligence. Mobile games and entertainment apps offer fantastic leisure. The pandemic especially witnessed many people using games and entertainment apps to pass the time. 
Featured Source – Leverage Edu