Is your Apple Watch waterproof? Actually, you may be surprised to find that the answer is no. However, most versions are water-resistant, meaning they won't be harmed if immersed or exposed to water up to a specific depth. However, since Apple Watches have different degrees of water resistance, it's wise to know how yours is rated before diving into any jacuzzis or hot springs this winter.
The good news for Apple Watch users is that the days of ruining your expensive Apple gadget due to rain are over. Even the earliest Apple Watches feature some kind of moisture resistance, and thankfully, each series of watches comes with a rating that specifies how much wetness it can withstand.
If you're looking for a new Apple Watch to use while bathing in the tub, swimming, or even participating in ocean sports, keep reading to find out what activities and depths your new watch can manage. Keep in mind that your Apple warranty normally does not cover water damage, so pay attention to the water-resistance ratings (unless you want to fork over for a new watch, of course.) So without further ado, let's look at whether Apple watches are waterproof.
Apple Watch 1
Water-resistance is relatively limited
If you want to go swimming with an older Apple Watch model, you're out of luck: they're not especially water-resistant. You'll have to work hard to keep one of the original (named Series 0) or Series one units, which were manufactured until mid-2018, dry. While wearing it while doing chores or cleaning the vehicle should be alright. You should never submerge it. If you immerse it by mistake, be careful to dry it as quickly as possible to avoid damage. Water on the screen is a much smaller problem than water in the ports or speaker.
Apple Watch 2 – 5
50m water resistance
While most smartphones and electronic devices have an IP rating for water resistance (IP 7 being submergible), some watch companies use a depth rating. When you purchased your Apple Watch, it was water-resistant up to 50 meters, whether from the 2, 3, 4, or 5 Series. In reaction to the consequences of regular use, most gadgets will ultimately lose their water resistance.
If you have an Apple Watch Series 2 (released in 2016) or Series 3 (released in 2017), it is likely not as water-resistant as it previously was. Consider not wearing it while swimming, but it should be acceptable for showering, cleaning, or other jobs that need your hands to be in the water for a few seconds. Continuous submersion will be an issue.
If you have a Series 4 or 5 (released in 2018 and 2019, respectively), you can definitely keep wearing it while doing water activities. Swimming, snorkeling, and going for a full-day river float should all be safe activities. On the App Store, there are several specialist swimming applications. Still, the Apple Watch (Series 2 and above) also works well for swimming, with capabilities that can estimate what stroke you're doing and evaluate your rate of effort.
Regardless of the model you have, Apple recommends avoiding contact with potentially harmful liquids like insect spray, acidic chemicals, perfume, or shampoo and conditioner, so try to rinse it off after contact with anything other than freshwater.
Apple Watch SE
50m water resistance
You're in luck if you choose the Apple Watch SE to save money (it begins at $120 / £110 / AU$170 cheaper than the Series 6, which was released at the same time). While you'll miss out on a few health features and have to make do with a somewhat slower CPU, you won't have to forego water resistance: the Apple Watch SE is also water-resistant to 50 meters. So go ahead and swim or bathe in the hot tub; it should be capable of withstanding anything except the most severe water activities.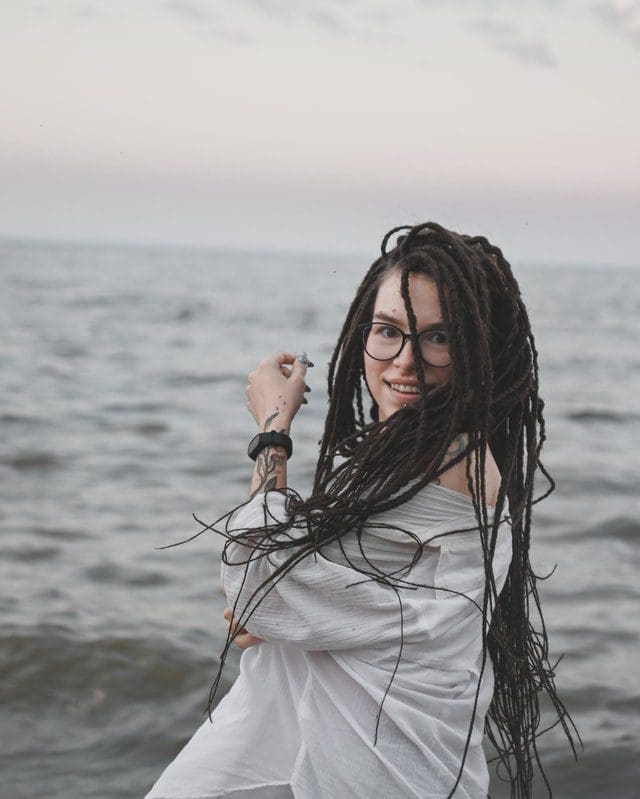 Apple Watch 6 and 7 
50m water resistance
The Apple Watch 6 and 7 also have the same water resistance rating as the Apple Watch 5 and is the ideal option for anybody who plans to do a lot of swimming. 
Because water resistance deteriorates with time, the water resistance of a modern watch is superior. Learn more about the waterproof abilities of Apple watches on Superwatches.com
Finally, now the Apple Watch 7 has been released, we see a version of the famous smartwatch with an IP6X dust resistance rating. Plus, a 50% thicker crystal that protects the display. So it's nice to know the most recent model is also the most durable all Around. 
The Apple watch makes an excellent wearable app.
I hope you find that helpful! 
Featured