The following post is from Lisa of 7 Tips for Seasonal Decorating: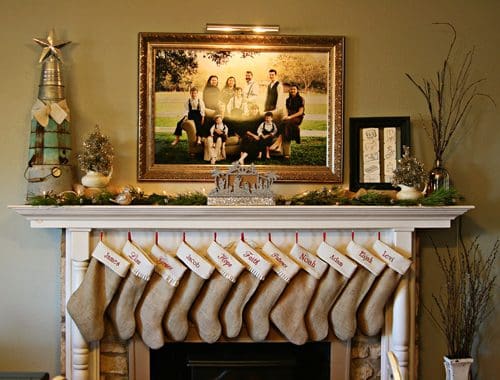 Thanksgiving is behind us, and it's time to pull out the Christmas decorations!  Making seasonal decorating transitions can take a lot of time and energy, so I found some ways to make it a little bit easier.
1. Keep it organized.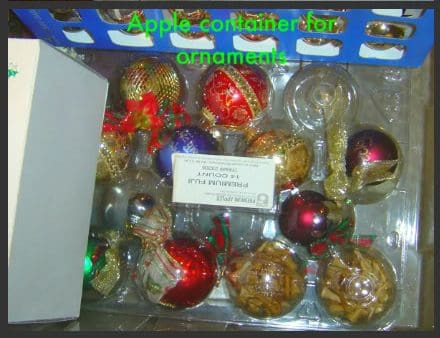 When you're putting away this season's decor, don't keep what you didn't use.  Go ahead and get rid of the things that are breaking, outdated and faded.  Pack what's left in easy to find boxes for next year.
2. Make a plan.
Before you get out every single thing you own, sit down and plan out your decorating.  Will you be having a party?  Do you have little ones?  Are you adding new decorations?  Think things through and make a solid plan before you get started.
3. Use basic pieces that can easily change.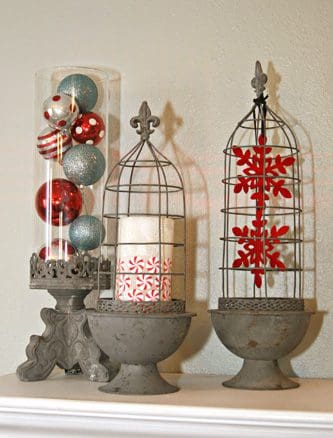 I like the layout of my shelves, so I keep the main pieces and change the detail for the season.  My "cages" transform easily from fall to winter without redesigning the whole shelf.  The same goes for the wall over my couch…..I just changed the contents of the frame.  Quick and easy!
4. Use just one or two colors.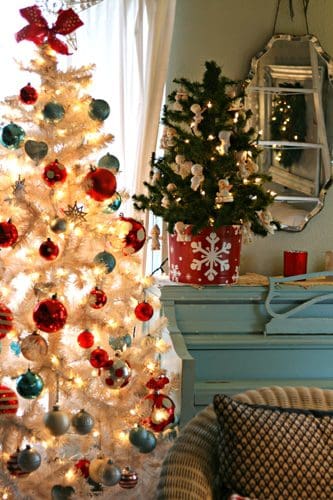 Using only two colors (or even just one!) makes it easy to make a big impact when decorating for the seasons.  The obvious choice for Christmas is red/green.  But you can vary to colors you like. I like the red, but the traditional green just didn't fit my style. So I added teal instead.  Using just those two colors for the holidays makes it easy to quickly create a lovely Christmas home. You can also check online for personalizable Christmas ornaments wholesale.
5. Don't forget the decor you can't see.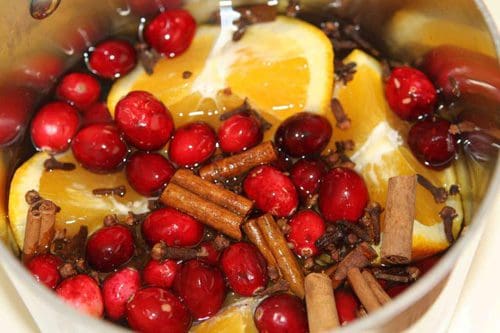 Decorating for the seasons isn't just about what the home looks like.  It's about sounds and smells and a texture. Festive music, cinnamon on the stove, furry pillows all add to the experience of the holiday season.
6. Don't forget the candles.
There's nothing like candles to complete any seasonal decor.  When you just can't seem to figure out what to do with any area….a few simple candles always work.  It's easy and affordable.
7. Let the kids get in on the action.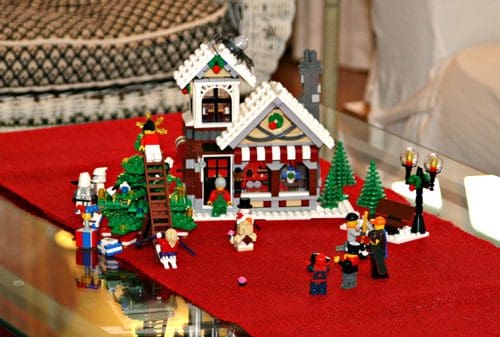 The whole family lives there, so they can all be a part of changing the look.  I let my kids hang the ornaments, use Legos for decorations.  Right now, they're making paper snowflakes to hang in the windows.  Let them all feel like they were a part of the decorating.
Don't let the seasonal decorating changes overwhelm you.  Take it one step at a time and it can be a fun, simple transition! Use each season to say "Welcome" with your decorating.
More Ideas:
7 Quick Ways to Add Seasonal Decor to Your Home
How long do you leave out your holiday decorations?

Lisa winds through her little Texas farm house every night, tucking in her nine homeschooled children and turning off lights. Then she scans the rooms & makes a mental list of what she wants to rearrange, restore or paint. Her husband of 25 years hangs on for the ride while she blogs about it over at The Pennington Point.