For most people, each year brings a chance to set new workout goals. This year, it is not any different. However, many gyms and studios are still closed and with good reason. To ensure they stick to their resolutions, many are opting for home gyms. A personal gym has a nice ring to it, but fully equipping it might leave your account in the red. A smarter alternative would be getting one piece of equipment to do more than one task or a safer option to limit accidents at home since there is minimal supervision. Spin bikes have gained popularity due to their safety provisions and their ability to use apps and connect users to the outside world. Without accurate information and research, you might end up investing your money in the wrong bike. Many are leaning towards Peloton, a famous manufacturer whose price tag is above their reach. Fortunately, there are more affordable alternatives, and below are five of our favorite currently.
Bowflex Series
When you are out there looking for bikes, you will likely encounter a platform that lists some solid alternatives for Peloton. However, without sharing with you why they are ideal, you might find yourself sticking to Peloton as it is considered the best worldwide. For starters, compare prices and the value for your money. With this in mind, the Bowflex series becomes your best alternative. The bikes are not only cheap but also sturdy, which will see them serve you for longer. They do not require you to subscribe to any package unless you want to. They also work well with both paid and free apps, and you are spoilt for choice, unlike Peloton that depends on one app that requires a membership fee to work. Additionally, you get the option to choose from their range of bikes – the one suited for your body and needs.
Echelon Series
When pricing is not all you are looking for, the Echelon series of spin bikes is your next best alternative. The bikes are sleek and of high quality. They come with magnetic resistance for controlled spins. They work well with the Peloton app as well as other apps too. Although their price and that of a Peloton bike are almost similar, this is a purchase you cannot regret. They are quiet, and this makes it easier to use in shared spaces. They also come with adjustable seats and commercial-grade clips and toe cages reducing discomfort when working out.
Despite paying for a subscription, you end up saving since they offer discounts on one long-term payment plan.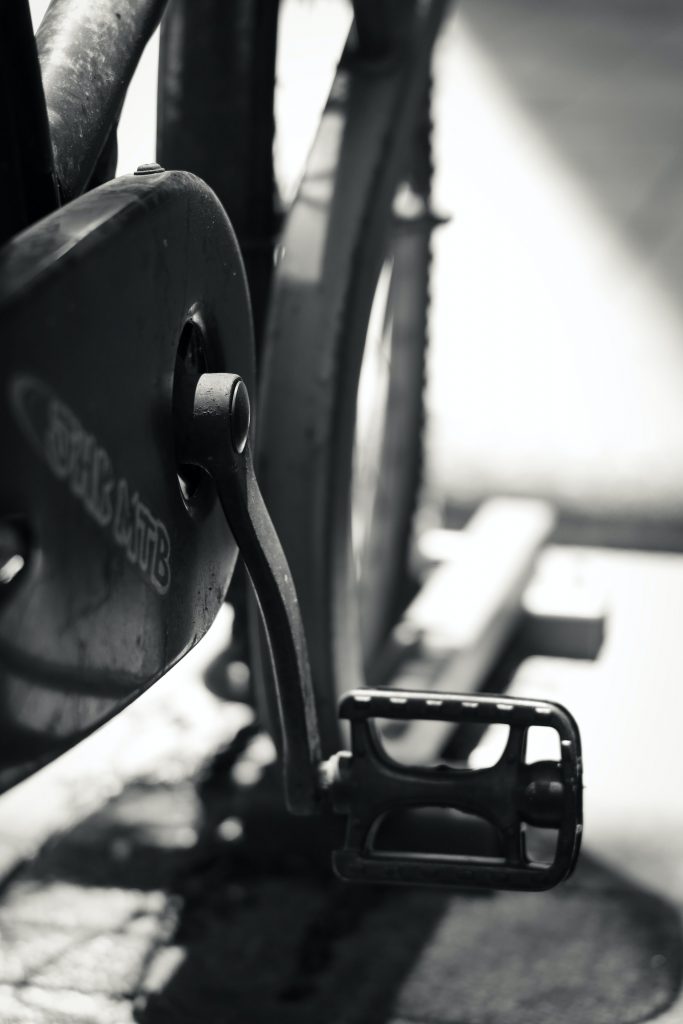 Schwinn Indoor Cycles
For decades, Schwinn has been in the market producing bicycles. Over time, they transferred their bike-making technology indoors, and with such an experience, you can expect nothing but the best. Their bikes come with display monitors and a media rack that helps you track your progress and stream workouts. They also come with dumbbells and a USB port that you can charge your phone from. They are easy to assemble as their manual is well detailed and has pictorial explanations. However, it is advisable to have someone else assist you to avoid accidents.
Horizon Series
Just like Schwinn, Horizon has been in the bike-making industry and only branched out to make indoor bikes recently. Their bikes are long-lasting. You can expect to have it with you several years down the line. They are also well structured, taking into account the body's ergonomics for more comfortable workouts. They come with a screen that not only helps you monitor your metrics but can be used to stream workouts. They also offer media space, and you can attach your tablet or phone for a change. Since they allow for streaming, you can work out using any app or video at any time. There is no subscription fee, making them one of the market's well-priced high-quality bikes.
Sunny Health and Fitness Indoor Cycling Bikes
When you talk about eye-catching, sunny bikes, that is precisely that. They are precisely shaped to help you work out and look like decor pieces in a space. Their colors, the material used, and extra detail makes them stand out anywhere. They are easy to move around due to their lightweight. However, this does not mean they are weak, as they are one of the hardy bikes out there. For app and smart gadgets use, they have a media holder where you can mount any device. They are also easy to adjust, making it easier for more than one person to use. Their prices are also worth the investment as they are affordable and long-lasting.
Featured Image by Ryan Doka from Pixabay