You might think comparing car insurance rates is easy, but if you're not sure about what you're doing, you could end up paying more than you should. It all starts with getting a few quotes, but there's more to it than that to get the best car insurance. Remember, the cheapest quote isn't always the best, so when you compare insurance providers, you want to consider the whole picture.
Start With the Rates
It's relatively common knowledge that insurance companies offer different rates, but you need to explore your options when you start looking at the different rates. You can begin with national companies and then get information from local insurance providers.
Some providers, like USAA, cater to a specific crowd. USAA is one of the most inexpensive car insurance companies out there, but you need to be somehow connected to the military to take advantage of their low rates. Customer reviews tell you that people love USAA, so if you qualify to get a quote, they're worth looking into.
Other companies like Geico or State Farm are also great options for affordable insurance, especially if you have a less-than-stellar driving record. Even if you have accidents or other moving violations, you can still score pretty well with these providers. Don't forget to check with local companies, too, because some local providers have better coverage. They know the area from firsthand experience, after all, so they can cater to your needs.
Think About the Insurance You Need
There are several different types of insurance available. You've got liability insurance, which is the minimum required by most states. If you have an accident, your liability insurance will cover any resulting issues. Different providers will offer a variety of options when it comes to liability coverage, so if that's the route you want to go, you need to ask about the amount of coverage available to you.
Another option in coverage is comprehensive insurance. This type of car insurance covers repairs or vehicle replacement when your car gets damaged. It also covers issues or problems that occur as a result of vandalism or theft. It also usually includes liability insurance, in addition to medical coverage for you, your passengers, and people in the other vehicle.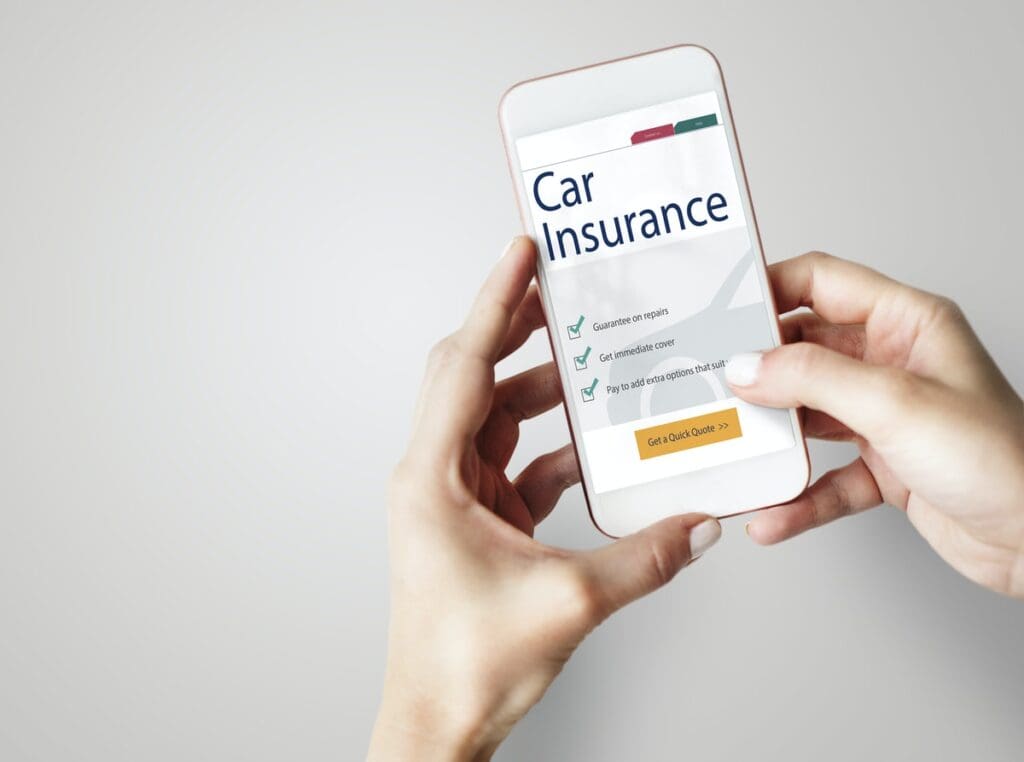 When you're comparing providers, you want to ask about limits and associated rates to determine the best choice. Don't end up getting more coverage than you need, but get just enough. Consider what you'd be willing to pay for a deductible, too, to help you find the rates you want with the provider of your choice.
Consider Where You Live
The location makes a difference in choosing which insurance provider to go with for your car insurance. Consider the fact that insurance rates are affected by where you live. If you move, then you need to get new quotes to compare providers and their rates. What you paid where you were before may be different from the rates where you are now.
This difference exists because different areas have varying rates of property crime, so if you move to an area where you're less likely to get your car stolen than where you lived before, your rates will go down. When you go online to get quotes, be honest about where you live to make sure you get accurate quotes.
Read Genuine Reviews From Real People
When people have great experiences with their car insurance companies, they'll practically shout it from the rooftops. You can get a glimpse of what people say about their experiences by looking at review sites like TrustPilot, Google, and the Better Business Bureau.
Some of the top car insurance providers include USAA, Geico, State Farm, Nationwide, and Farmers. They all have something to offer a variety of drivers, from those with clean records to those with some problematic pasts. State Farm, in particular, is worth noting for their reasonable rates for younger drivers, too.
The Bottom Line
To find the best sr22 insurance texas providers, you need to think about several different factors to make the right choice for you. Start by comparing the rates of several companies, from national providers and local providers. Local ones may have better rates, so don't disregard them just because they're smaller companies. Also, remember to think about the insurance coverage you actually need. A provider that pushes you to get more than you need is not someone you want in your corner; you want someone who will be honest with you about the best rate and coverage for you.
Be honest about where you live when you're searching for quotes because if you're not, you could end up nullifying your insurance coverage if something happens and you get caught in a lie. Before making a decision, always read reviews from real people. Honest feedback can help you decide on a provider when you're not quite sure where to go.
Featured Image by rawpixel.com