Think t-shirts are fit only to wear in the summer and have already packed yours away? Think again! It's a year-round staple that is probably one of the most versatile pieces of clothing in the world. You can never go wrong with t-shirts from  T-Shirt Express Ohio.
Whether for layering under your hoodies, cardigans, and blazers or wearing on its own lounging by the fire, the trusty tee is there for you.
Still not sure what are the best ways to wear a t-shirt in winter? Then keep reading. 
T-shirt and a coat
It depends where you live, but on the milder winter days, your favorite t-shirt and a coat are the perfect combinations for running errands and looking pretty good while doing it. You can wear your favorite comfortable cotton heritage long-sleeve tee shirt with a coat because it is a perfect combination in winter and also looks very pretty on anybody.
Remember to wear a warm coat like a puffer, wool, or teddy coat that will keep you from freezing. Add white leather sneakers or Chelsea boots, and you're good to go! 
T-shirt with a blazer
One of the best ways to show off your favorite tees in winter is to pair them with a blazer. Wear it with classy shorts and a blazer.
You can create multiple great looks by switching colors and tee styles. One day it can be a crewneck, the next, it's a V-neck, and how about a Henley for that casual Friday? 
The key to looking your best is choosing a really good quality t-shirt that's sleek and well fitted. Get a few from such brands as Fresh Clean Tees, so you have options. Check out their collection of crewnecks here: https://freshcleantees.com/collections/crew-necks
With a cardigan
Another great way of wearing a t-shirt in winter is by simply pairing it with a cardigan. It's basically a knit version of a blazer! 
Choose a monochrome t-shirt; in that case, you can style it with pretty much any cardigan color or pattern. 
Try chinos, wool trousers, or dark jeans for your bottoms, and you will have a perfect winter look! 
With a hoodie 
For those lazy days in front of the TV, game nights with friends, or even casual Fridays at work, pair your favorite patriotic t-shirt with a hoodie with a zipper and wear your most comfortable jeans or fitted joggers.
This is an excellent combination of graphic tees where you can proudly show off that concert you went to or your favorite nerdy show! 
All you need are your trusty sneakers or if it's cold – hefty winter boots for a look you'll never want to change! 
With an unbuttoned shirt 
Another great casual look for a night at the pub or grabbing breakfast at the diner is a basic black, grey, or white t-shirt and an unbuttoned flannel shirt. 
Thick flannel keeps you warm, and showing off your t-shirt creates a relaxed and very comfortable style. 
Don't overthink it and wear simple jeans as the bottoms, or choose chinos if you need to kick it up a notch.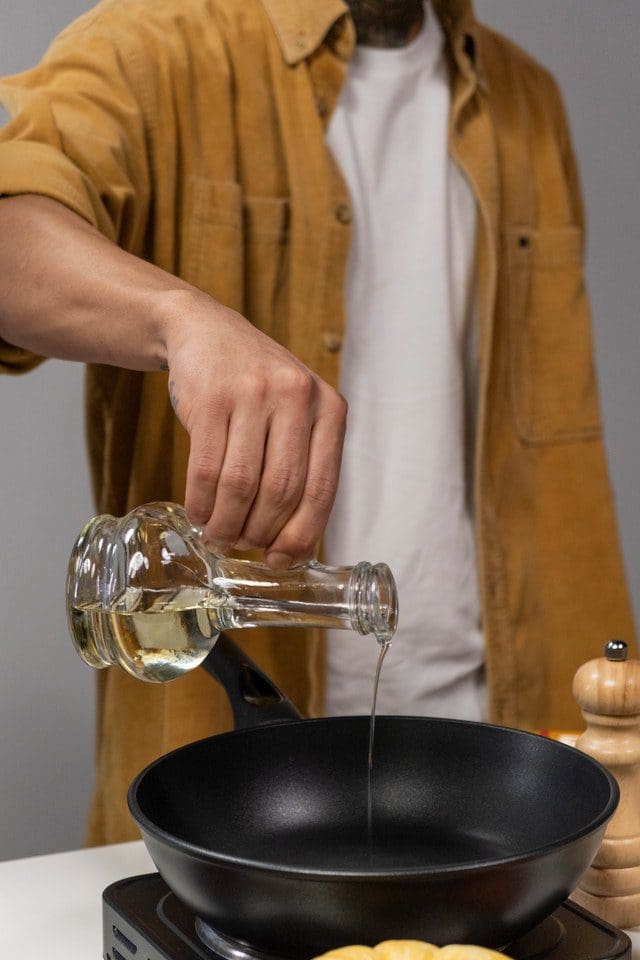 A tee with a tee! 
This outfit feels super nostalgic and reminds us of the 90s, but it can still be great in 2021 if you do it right. 
Wear a long-sleeve t-shirt as a base and add a big oversized shirt on top.
You want great quality fabrics and color coordination to avoid looking like a confused 13-year old and go for stylish joggers or denim as your bottoms.  
It's an excellent look for your days off and those bowling nights when you need all the freedom to move.
With a suit
Yes, you can even wear a t-shirt under your suit! It's a great combination for a smart-casual and semi-casual occasion that requires some formality but still gives you the freedom to feel comfortable (like Christmas parties or work events). 
Remember to wear a well-fitted t-shirt in high-quality fabric and a color that works with your suit – no need to experiment with something crazy. 
Finish the look with a nice watch or a men's bracelet.