Do you know the excitement that comes with getting a new place? You can't wait to move in, but then you remember the stress that comes with it. Moving can be really demanding for anyone or an organization. You have so many things to take into consideration and plans you would have to make. All of that can make you become overwhelmed. People who have moved several times are not exempted from the stress.
How can moving become less stressful? Let's not paint a terrible picture about moving because it's really not that bad. Hire professional moving companies like CBDMovers to plan your move and make the moving process hassle-free and less stressful. Check out how you can reduce stress below. 
1. Accept That Stress is Part of The Process
There is no spinning this truth. Moving comes with stress, and the best way to overcome it is by acceptance. When you realize from the onset there, you're likely going to incur stress and accept it. You are less likely to allow it to prevent you from doing what's necessary.
Remember the times in your life when you just accepted the stress as just another process and worked your way through it. Probably at school or your job. The natural response to something disturbing is stress, but it's not all that bad, as stated earlier. In some cases, stress is actually good for you. It is in denying that you lose it for what it is without being able to acknowledge the feeling when it comes. Don't let the thought of how stressful moving is hinder you from fulfilling the task. Remember, acceptance would allow you to do what needs to be done regardless. 
2. Declutter 
Sometimes, seeing how many items you have to move constitutes some of the stress, you want to avoid. In order to reduce the amount of stuff you move, you should be ready to declutter and rid yourself of unnecessary items. 
Get some waste bags or bins before you start packing your stuff. Mark the bags as donate, sell, recycle, giveaway, and not-so-sure. You might need the experts at pssremovals.com/removals-to-usa to give you some advice when you're confused. Start from one room and start decluttering small. When you start small, it's easy for you to make decisions on minor things. You'd realize that in no time, you'll be done decluttering the whole apartment. 
Some things you can get started on are your old photos, digitized cassettes, and videos. Rather than even move them to your new apartment, save the files to cloud storage. 
3. Give Yourself Time 
It's understandable that you want to speed up the moving process, but that would cause you stress. We have established that having a stress-free move might not be possible. You can, however, make it easier for yourself by allocating enough time to get things done. 
Give yourself time, depending on the type of apartment you're moving from. If it's a one-bedroom apartment, you might need about two days. Four days might suffice for a two-bedroom home, and so on. Just don't be in such a hurry and give yourself enough time for other things necessary for the movement. If you leave things to the last minute, you will end up feeling miserable. 
4. Remain Organized
You need to stay organized if you want a less stressful move – from decluttering to sorting and labeling your boxes. Do everything in such a way that makes it easy for you to pack and unpack. When you make being organized a priority from the get-go, you'd have fewer headaches and a seamless move. 
5. Have a Budget
Moving is not free except you have one big family and a great circle of friends who are willing to help you. It comes at both an emotional and financial cost. You need to know beforehand what it's going to cost you to move, which is why you need to create a budget. Things you would need to include in your budget include payment for movers or a moving truck, boxes/ packing supplies (packing tape and bubble wrap), gasoline, food, and miscellaneous items. 
6. Hire Movers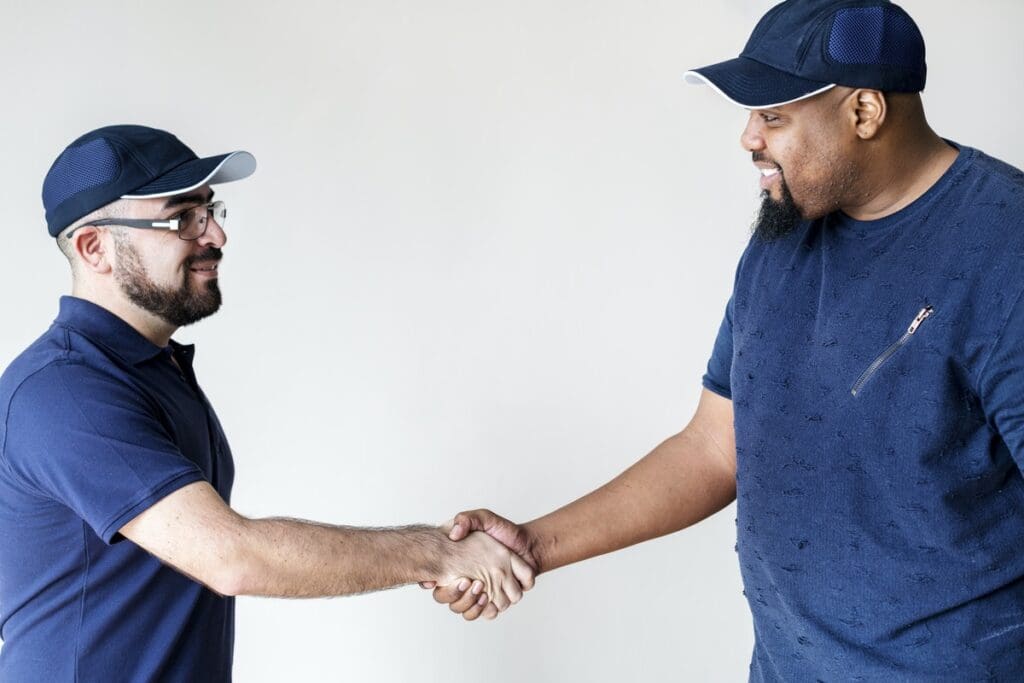 Hiring movers like Eckert's Moving is essential if you want a stress-free move. Most of your items, including heavy ones, can be handled by them. Apart from helping with the heavy lifting when you're ready to move, they can also help you safely wrap up items that are difficult to pack, such as your lamps and artworks. That's a lot less work and stress for you.  You need to ensure that you hire the right company who've got a good reputation and service, so you don't end up being more stressed again. 
It doesn't matter how big or small the move is, you are still going to face stress. That's why we put together these helpful tips that would help you ease the stress of moving.
Featured Image by rawpixel.com