Last week I invited you to join me for a virtual tour of our home over the next few weeks. I promise I will invite you inside at some point, but first I want to share some memories of the building process.
First, let's start with a photo of our lot when first bought it almost five years ago. It starts out with flat wetlands toward the front and then begins to climb a hill. It's a fairly steep hill toward the back, which then heads back down toward the winding river that snakes through our area.
Eighteen months after we purchased the lot, we finally broke ground and began construction on a factory-built modular home. Our girls were 14 months and 2.5 years old, and the driveway seemed a little daunting at the time, so Daddy carried them on our first visit to the construction site. Now they sprint the full length of it without a second thought!
Here we are checking out the basement for the first time. I remember wondering if we were building a teeny tiny house because it was so hard to see what size it really was with all of the open space surrounding it!
Here they are starting the foundation, and it still looks so small, doesn't it?
Oh, wait, I didn't mention that I was pregnant during this process? Yep, 7 months pregnant and building a house. Because we're smart like that!
The excavation and basement were the longest part of the building process (well, unless you consider that the finish work still isn't done!). It was very cool to go visit every week and see the progress, though.
And then one day we got the call that they were delivering half of our house. I think this is the downstairs half. The rest was delivered a day or two later. Our house was built in a factory and delivered on large trucks (can you just imagine them driving down our gravel roads?!), which is why we were able to move in just two months after we broke ground, almost to the day.
Even though our home was split into four pieces and sitting in the middle of the road, we were able to go inside and get a peek of what it all looked like. This is looking into what would become our two-story family room. The kitchen is in the other part of the house and attaches there on the right.
We came back a few days later as the crew was assembling it, and it was amazing to watch. There were men (and women) climbing all over the house, attaching the four parts to one another, adding the siding, assembling the roof. They assembled the whole house in less than 48 hours!
Here's what the house looked like on the inside during assembly. Each of the joint areas was eventually covered with drywall and paint, and they're just barely visible now.
Note: Most modular homes come with finish detail such as flooring, doors, stair railings, etc. Sean really wanted to build a custom home, though, so we had ours finished without those things.
Over the next 3.5 weeks, he spent every moment he had working on the house with our general contractor. He would start his real job at 4am, head to the house in the early afternoon and fall into bed at 10 or 11pm at night. It was a crazy schedule for all of us, but it only lasted a few weeks. And truly, we would lay in bed and just talk and dream even though we were both beyond tired.
Here is my favorite picture of moving day! We'd actually been living in the house for about a week at this point, but this was the day we cleaned out our rental and moved everything else over. To our still unfinished house.
In this picture, I'm sitting with our toddler while everybody else does the hard work.  There are a few important things about this picture.
1) Notice my ugly swollen feet and ankles.
2) See that big white thing on the right? That would be the generator we used while we waited for the power company to connect our power, which took weeks from our first request. In fact, we lived here for more than 10 days without power. While pregnant. In August/September. Need I say more?
3) This was September 4th. Our third daughter was born 13 days later.
And this is what my husband, friends and new neighbors (hi, nice to meet y'all…) were doing while I sat. Trying to get my husband's bread truck unstuck, which they were eventually able to do, thankfully.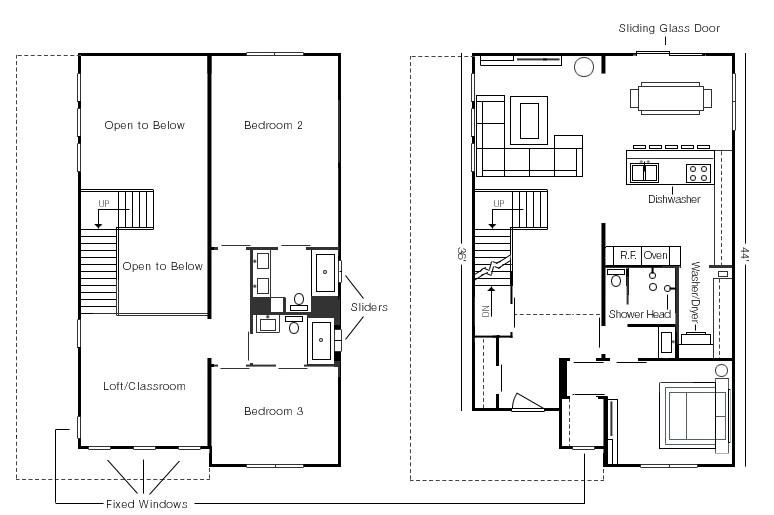 We still haven't made it inside, but I thought I'd tease you with a floor plan (you can click on it to make it slightly bigger). We used one of our builders standard models and customized it for our needs. As you can see, it's really not a huge house (about 1900 square feet), but it's plenty big for us, and we have lots of room to grow.
We might make it inside next week. Guess you'll have to stick around to find out!