People aren't visiting the dentist as much as they should, which explains yellow teeth, bad breath, and plaque. But there's one dental problem worse than these three, yet people struggle with it quite often. Unfortunately, many adults lose their adult teeth permanently and prematurely. But don't you worry, this is one of the most treated problems, and visiting All-On-4 Dentists will leave you with healthy smiles.
But before you visit All-On-4 dentists, you must know the other details, like the procedure, the duration, etc. Don't you worry, we have rounded up everything you need to know about All-on-4 Dental Implants? 
For starters, tooth replacement is a big part of the restorative industry.
Dental Implants – What are they?
Dental implants are the procedure you need to invest in to replace your missing teeth or tooth. Dental implants are oral appliances, which mimic a metal screw. The metal screw, generally made of titanium metal (and why is only titanium used, will be discussed later,) goes inside your jawbone.
Don't mistake the metal screw to be the replacement of your old teeth. They are just a replacement for the root of the tooth. When it comes to the crown, another oral appliance is placed.
The procedure – understanding the procedure in minor details
While reading further, things might look scary, but they aren't as scary as they may sound in practice. Like most jawbone surgeries carried on by dentists, All-On-4 Dental implants also involve drilling and minor surgery.
 Your gum tissues are cut to open, and then drilling is done to make a hole. In this hole, as I said earlier, the titanium metal screw is placed, which acts as the root for your teeth. That is done for the first day.
After the drilling and metal screw is placed, ample time is needed for things to heal. Ample time is given because you want the metal fixture to completely integrate your gums and bone tissue. The nature of titanium ensures its incredible fusing properties. This is why titanium makes it possible to give birth to a pleasing prosthetic replacement tooth.
After all of this, finally, the dentist puts a dental crown over it, which acts as the final step of the treatment.
How long for the entire procedure?
This can mainly be answered by your attending dentist, who primarily decides the longevity of the procedure. The procedure's duration also depends on your body's ability to heal.
What is All-On-4?
If you reside in the traditional methods of tooth replacement, it is going to be very expensive. This is because if you have got to replace all your teeth, it means 32 tooth replacements. This is when All-On-4 comes into the picture.
All-On-4 is called All-On-4 because it divides the 32 teeth into sets of 4, making 8 sets in total. This technique is then characterized by 8 implants, 4 in the upper and 4 in the lower jaw.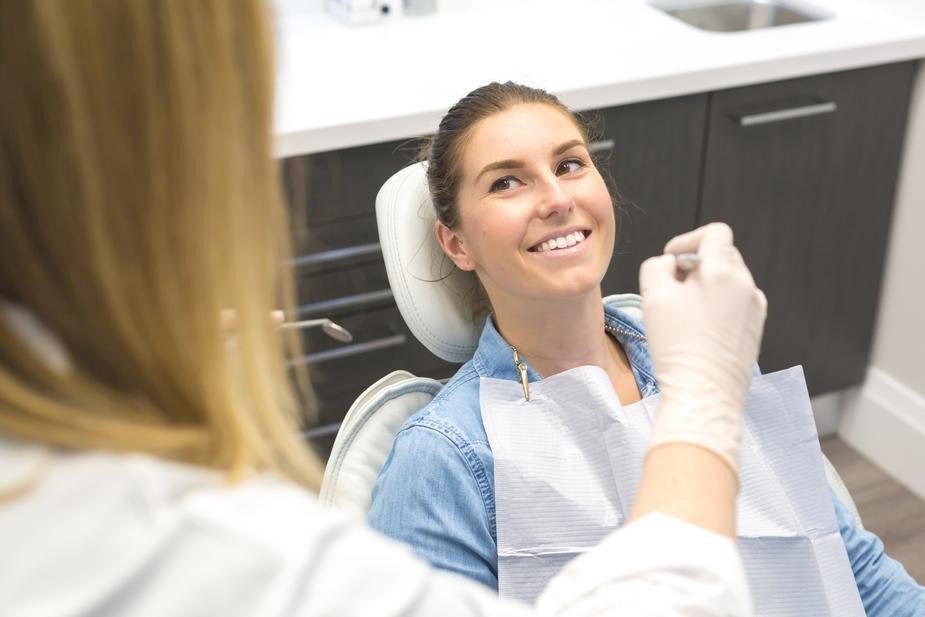 Now, after all this, you must be wondering whether you should try All-On-4 dental implants or not, and we have got the exact five reasons why you should go for it.  
1.
Properly Fusing to the living bone
Like I mentioned above, titanium is used because of its ability to easily fuse to the living bone.
2.
Look younger
Well, we all never want to grow old. While that is not possible, what is possible is to take measures that will make you look younger. The all-On-4 procedure will reinforce your facial structure, and you will find yourself gawking at the mirror!
3.
Permanent Nature
Many treatments offered by dentists are either of permanent or impermanent nature. All-On-4 is Permanent, serving you in the long haul.
4.
Durability
Similar to their permanent nature, if maintained properly, your implants can last for a lifetime.
5.
Versatile Nature
You don't need to get each one of your 32 teeth planted individually, but only get 8 implants for all your teeth, which is made possible by the versatile nature of All On 4 implants. 
So, that's it! That's all you need to know before you get under the knife. All the best! I can't wait to see you smile!
Featured Photo by Matthew Henry from Burst