The following post is from Madison of My Dollar Plan and Kids and Money at about.com: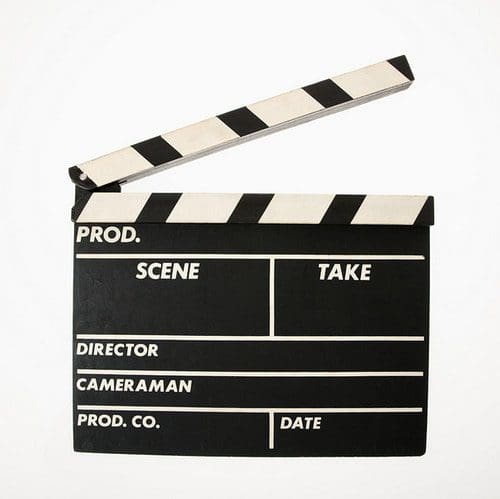 The last time we went the the movies, we spent a small fortune! We're always looking for ways to save money. Amanda, one of the staff writers at My Dollar Plan shared her thoughts with me on hitting the theater without spending so much! Here's what she had to say:
My husband and I love, love, love to go to the movies. There is something so magical about walking into a dark theater with a room full of people (or no one at all) in anticipation of great entertainment to come. We get a hot dog and a coke, sit back and enjoy the slightly reclinable seating and are swept into another world for a few hours.
I love going to the movies so much that the idea of home entertainment systems making movie theaters extinct in the not-too-distant future is frightening to me. However, the cost of going to the movies has become astronomical. For two adult tickets, a hot dog, and a large coke, we fork out $30. Sure, that may seem like a modest amount of money to spend for a date night, but when you take into account that the date entails you eating sugar syrup from a fountain and pork by-products, you question whether or not you are getting ripped off.
Because we love going to the movies so much, I have found ways to get around paying full price instead of cutting it out of our budget as a passive-aggressive protest against rising costs. If going to the movies has become cost prohibitive for your family, here are my tips for fighting back:
Sign up for E-Mails: There are several theaters here in Houston that send out periodic tickets for free movie screenings (like Studio Movie Grill and Angelika). What a great deal! They also send out information on discount movie days and/or times. Sign up for emails at your own movie theater and see what you get. For the free tickets, make sure you arrive a little early because they overbook to ensure capacity is filled.
Join Rewards Programs: I have earned four free tickets in the last several years because of swiping a rewards card when purchasing food at the concession stand and tickets at the ticket box.
Use Fandango: Fandango is a website where you can purchase tickets for movies online. They have lots of promo codes—such as people who use their Visa Siganture cards can get $5 off of their purchase, or buy one get one free deals—so make sure you google "Fandango Coupon Codes" when using this website, and also check out their "Promotion Codes" button.
Drugstore Promotions: Several times a year Walgreens, CVS, and other drug stores run promotions where purchasing a certain brand of product will get you free movie tickets. I recently completed this for feminine products and received 4 free movie tickets while stocking up. I have seen this deal the most for Axe and Kotex products.
What are some ways you have found to save money at the movie theater?
| | |
| --- | --- |
| | Madison DuPaix is a mom to three young children with a background in finance and insurance. She loves retirement planning and taxes, and recently started her own tax business. Madison is the author of My Dollar Plan and is the guide to Kids and Money at about.com. |