Between the 101 Days of Christmas series and Jackson's arrival, I haven't posted much about Thanksgiving this year, but there are quite a few posts in the archives to help you organize and simplify your celebration and to inspire your menu:
Reminder: Download the 2013 Thanksgiving Planner to organize your menu, shopping list, traditions and more.
As always, I'm in charge of the sweet potatoes, and I'll be making Sweet Potato Casserole with Marshmallow & Pecan Topping. I think I'll also add Amy's Cranberry Clementine Sauce to our menu this year!
Find even more inspiration for your Thanksgiving meal with these recipe roundups:
Inspiration for Your Thanksgiving Leftovers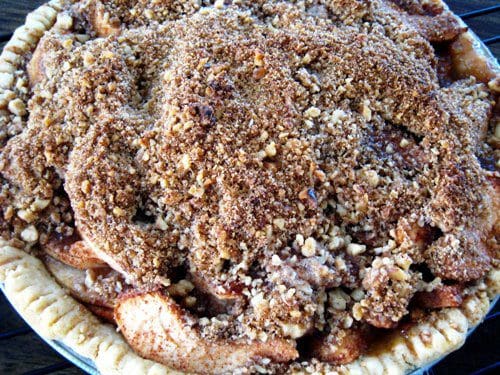 And finally, here are a variety of tips to help you simplify, reduce the stress and enjoy your Thanksgiving even more:
Quick Tip: Defrosting a Frozen Turkey
Countdown to a Stress-Free Thanksgiving
Preparing for Thanksgiving: Creating a Cooking Schedule
Making Your Own Thanksgiving Traditions
What's your favorite Thanksgiving dish?