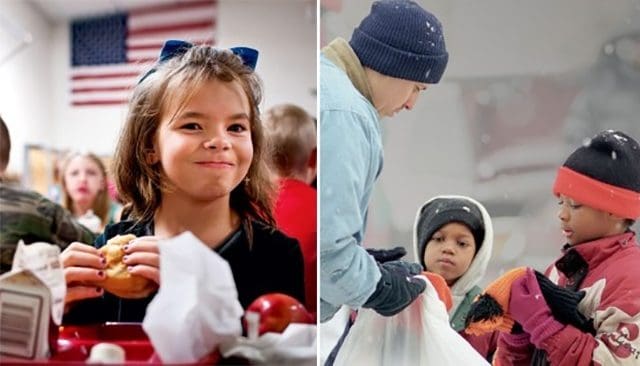 While our family has taken the opportunity to raise money to purchase farm animals for families around the world through World Vision—both through the girls' hot cocoa stand (which raised $120!) and the fundraiser here at Life Your Way—I think it's important to look for ways to serve our local communities as well.
Here are a few of the ways we give back locally and not just internationally:
1. Host or contribute to Cookies for a Cop in your area.
My friend and fellow blogger, Becky Grizovic, created Cookies for a Cop just last week as a way to show support to law enforcement officers this Christmas (and all year). In just 10 days, she has brought together almost 50 people to deliver more than 12,000 cookies to 115 different departments in 9 different states (well, those were the numbers as of Friday; they're probably even higher now!).
On the Cookies for a Cop website, Becky offers ways you can help, and I'm excited to be coordinating the effort to serve our Winchester police department!
2. Work with Salvation Army or another local organization.
Similarly, the Salvation Army and other local organizations and churches offer many different opportunities to serve at Christmas. Whether it's ringing the bell as part of the Salvation Army kettle drive, collecting meal boxes for local families or working to distribute resources to the community, this is a great way to serve your neighbor, quite literally.
3. Donate to World Vision's Poverty in America.
With just 11 days until Christmas, I understand the challenge of carving out more time for serving in the midst of the commitments you already have, family get-togethers and various other obligations. There are also opportunities to donate money here in the U.S., and World Vision's Poverty in America division provides resources like family food kits and other necessities to children and families across the country. And thanks to corporate sponsorships, your gift is multiplied up to 8 times, so you can be confident it's making an impact!
Projects from the archives:
Join us as we celebrate 101 Days of Christmas with new DIY projects, gift ideas, traditions and more every day from now through Christmas!