This is a sponsored post written by me on behalf of Green Mountain Gringo all-natural chips and salsa. All opinions are 100% mine.
From Instagram: Nothing like a #tastefullycrafted cup of coffee to get you through the rest of the day.
As the busy mom of five kids, I'd be lying if I didn't admit that coffee is a caffeine source for me. But it's really more than that: it's a luxury, a treat, an oasis to look forward to in the middle of each day. That's why I don't often brew a big pot of coffee in the morning, choosing instead to brew each cup fresh. A #tastefullycrafted cup o' joy, if you will.
Green Mountain Gringo #TastefullyCrafted Giveaway
What does Tastefully Crafted mean to you? Snap a photo of something in your life that embodies that phrase (hint: it doesn't have to be a food or drink!) and enter to win the Green Mountain Gringo Tastefully Crafted Contest.
How to Enter:
Contest is open for photo entry from 9/4 to 9/16. Vote for your favorite entry from 9/17 – 9/22. Winners will be announced 9/23!
Prizes:
First Place Grand Prize (1 winner): 2 tickets to the Denver Great American Beer Festival and lodging ($1250 Value)
Second Place (5 winners): 2 tickets each to the Denver Great American Beer Festival ($430)
Third Place (4 winners): a Tastefully Crafted Party Pack ($100 value)
About Green Mountain Gringo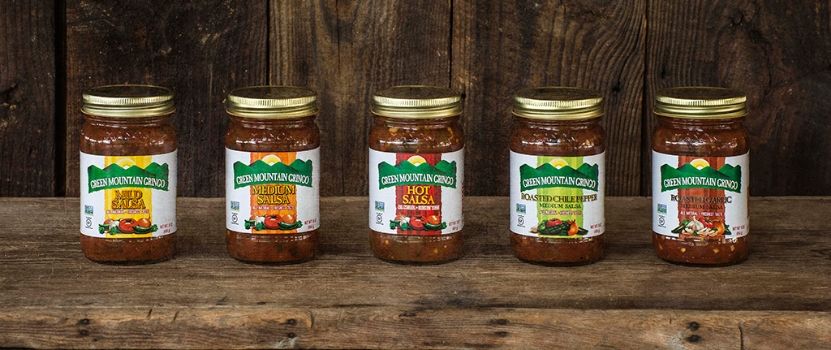 Tastefully crafted in Winston-Salem, NC, Green Mountain Gringo is an all-natural, gluten-free salsa. The Green Mountain Gringo approach is, "Just what it needs and nothing it doesn't," which means there's no additives or non-natural preservatives. Between the hand-picked veggies and the secret blend of herbs and spices, this salsa is perfect with Green Mountain Gringo's all-natural non-GMO tortilla strips as a snack, as a condiment, or as a flavorful ingredient in this blue ribbon chili.