Shopping online is one of the greatest inventions since sliced bread. Who wouldn't want to be able to buy anything they need without ever having to leave their living room? It has become a growing trend among internet users who are turning away from brick-and-mortar retailers searching for internet deals. But internet deals don't come without their downsides, and there are many ways internet shoppers can save money while shopping online. So in this article, you will see some of the most effective ways you can save money while shopping online today! 
When internet shopping first started, it was a way for shoppers to save money. It can still be a time-saver and even cheaper in some cases. However, the internet has many more opportunities for savings that people aren't taking advantage of. For Available Discounts
Before you make an internet purchase see if there is a way to get a better price, do an internet search for Amazon coupons or promotional codes. Retail websites will often offer promotional codes which waive shipping costs or offer certain discounts on purchases. This is the easiest way to make internet shopping even more economical than it already is! There are several sites online where you can find coupon voucher codes for just about every type of product available on the market. You can also search Google for internet coupon codes and find several results.
Before you even think about making an Internet purchase, search for Internet product reviews. The internet is filled with reviews from previous buyers who have already bought the items you're looking for. If a customer receives a faulty product or poor service, there's a good chance they will write a review online to warn others of their negative experience with the company. Product reviews can save you money on internet purchases by ensuring that you only buy from reputable companies and don't get stuck with an inferior product! You can add "internet shopping" in your Google search to get more accurate results when searching for Internet product reviews.
How to Find the Best Deal on the Internet
If you're internet shopping for a specific item and want to find the best deal on it, certain internet websites can help. By entering your desired purchase in their search bar, you can have price comparisons from different internet retailers at your fingertips. Price comparison websites allow you to compare prices in different currencies so that you can ensure an internet retailer is competitively priced before making a purchase. You can also use this method to find deals from brick-and-mortar stores if you don't feel like going into town. 
The corona epidemic has made this even more pronounced. As restrictions on physical contact grew, so did the internet service. Retailers used this to their advantage.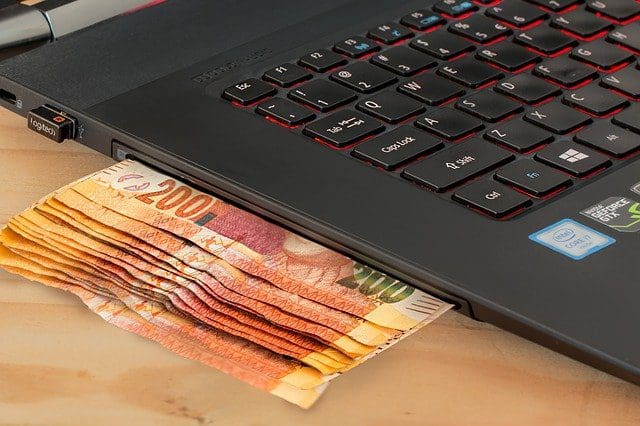 Modern Trends
With internet providers and plans such as xfinity internet plans bringing superfast internet to our doors, internet shopping is now making up a large percentage of worldwide purchases; it seems that shopping online has become the norm. If internet retailers want to stay competitive and keep customers coming back, they need to constantly update their internet deals. Online bargains and internet product reviews will continue to grow in popularity, and internet shopping will continue to be a growing trend.
With internet coupons, internet reviews, and internet price comparisons at your fingertips, you can confidently make internet purchases knowing that you've saved the most money possible. By using these three internet shopping tips, it's easy to save money during online shopping.
Avoid the MiddleMan
Brick and mortar stores are increasingly facing internet competition. By cutting out the internet middleman, internet retailers can afford to provide internet deals that their physical competitors cannot compete with. These internet deals involve lower prices in return for online sales or internet-only products that wouldn't be available in-store. And also, producers of products are much easier to trace and contact over the web, so getting in touch with them might just give you even a better price, as there is no one in between to make a profit on your transaction.
The "middle man" used to be the store owner or retailer, who physically needed to buy a certain product in bulk and bring it to your vicinity. As international transport became more developed – so did the possibility for far away producers to sell their goods directly to customers.
For example, when electronic stores sell laptops directly through their website instead of only in-store, shoppers save money by avoiding extra costs like rent which traditional retailers must pay. Customers also avoid additional cashier fees, which may come with purchasing electronics in person.
Internet Shoppers vs. Retailers 
The internet has changed the way consumers shop, and it has turned many retail companies into internet companies themselves. Businesses have realized how much they've been missing out on by failing to take internet shopping seriously. Many brick-and-mortar businesses are starting to offer internet deals themselves in an attempt to win back internet customers. Whether internet shopping is for convenience, savings, or both, it will continue to be a growing trend. 
When internet shopping first became popular years ago, internet deals were few and far between. Now that internet business is booming, companies are doing their best to attract internet shoppers by offering internet deals on their products.
Why You Should Always Shop Around 
Shopping around for the best internet deal is not only beneficial for your wallet, but it's also good practice when you're internet shopping. Before you make an internet purchase, be sure to compare several different prices online. By doing this, you ensure that you've found the lowest price available and prevent yourself from overpaying for an internet product or service. No matter how confident you feel about finding a great internet deal, always check at least three stores before buying anything online! 
Write blog conclusion As internet shopping continues to grow in popularity. Many shoppers are turning to internet deals instead of going to brick-and-mortar retailers. But internet deals don't come without their downsides, and there are many ways internet shoppers can save money while online. Hopefully, this article has given you some helpful tips for how you can shop smarter when buying items online, so you get the best bang for your buck!
Featured Image by Megan Rexazin from Pixabay