Social workers engage with all types of clients to determine what needs they have, provide support, and advocate for their continued well-being. The strategies used by individual social workers will depend on whether they are assisting a community, a family, or an individual. Their scope of practice is also influenced by the training they've had and their specialism. Here's a closer look at some of the career opportunities within social work and how practitioners in these fields serve their clients.
Strengthening local neighborhoods in community organization and advocacy
Community social workers promote the health and well-being of large groups of people and entire neighborhoods. This is a role with many different responsibilities. Community practitioners focus on their clients' access to health care, their economic needs, and challenges within families, such as educational concerns. Social workers strive to find solutions that benefit the community from within the community so people are equipped to advocate for themselves in the future. 
Along with excellent people skills, community organization, and advocacy, social workers often have a keen understanding of public health, local politics, and business management. This allows them to plan a program and push it through various stages to ensure that set community goals are met. They may also become engaged with running grassroots groups that work for the betterment of the community. Part of this work includes fundraising from non-profits, religious groups, and political organizations. They help to find leaders from within the community and advocate on the team's behalf to increase engagement from law enforcement or healthcare providers. 
Advocating for global change in international social work
International social workers are engaged with communities around the world. They aim to ensure that people's basic needs are met, that communities can become sustainable, and that services such as health and education are available to all. They frequently work for international organizations, so people in this profession can expect to travel.
Social workers may help out in big cities, small mountain villages, or disaster zones. Their day-to-day task list varies greatly depending on their location and position. Immersed in a new culture, they can promote gender equality in schools, aid with the provision of healthcare to refugees, or design initiatives that reduce drug dependency. 
Helping people manage their lives in mental health social work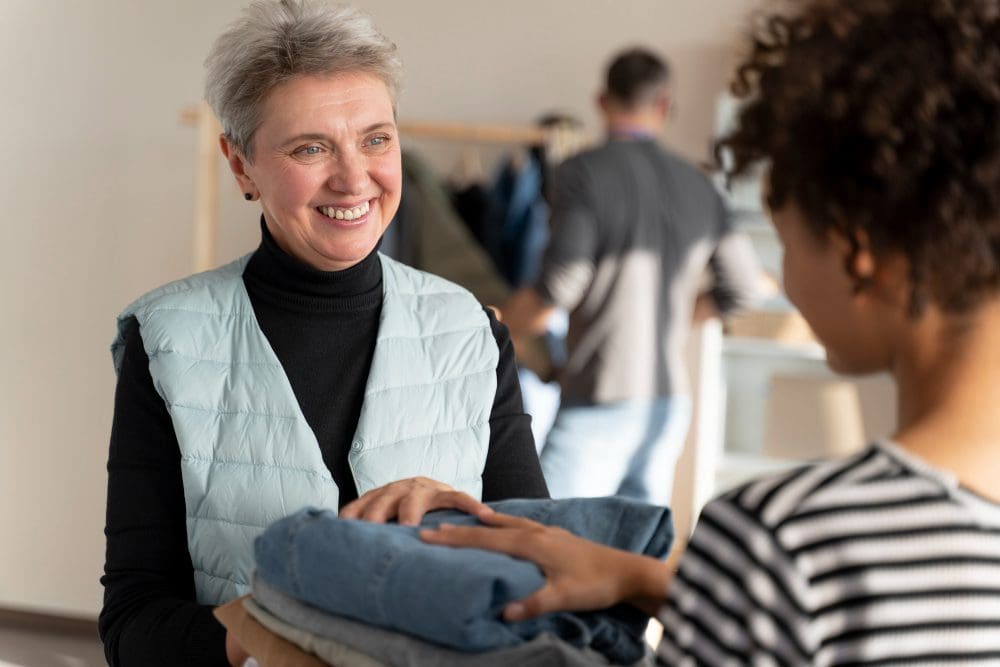 Mental health social workers support clients who are living with a condition or a range of conditions. These could include post-traumatic stress disorder, depression, alcohol abuse, or the after-effects of childhood trauma. Part of their particular expertise lies in their ability to establish a rapport with vulnerable people and build a good working relationship. People who have already earned a bachelor's in social work and are hoping to explore a specialism in mental health can take a course like the online advanced standing MSW at Keuka College. Here, Master of Social Work students are given local field placements that complement the thorough academic program and can graduate within 21 months.
Once they are qualified, social workers find ways for individuals and their families to cope with mental health problems and eventually recover from their experiences. As well as case management tasks, they will establish individual therapy sessions and family counseling. Additionally, they will advocate for their client's needs in terms of health care and housing, as well as provide access to employment.
Supporting the education system in school social work
School social workers apply the skills of their profession in an educational setting. They work alongside teaching staff, parents, and student services to assist with student behavioral problems, mental health struggles, and developmental issues. In order to support their student's social well-being and academic progress, they offer group and individual therapy or counseling sessions. Once a problem has been identified, they work with a student to consider their needs and help them to create a plan that could tackle their problems. In this field, social workers are found at residential homes for children, preschool programs, and private or public mainstream schools.
They are often employed to further the aims of an educational establishment, which could involve supporting all of the students who attend and improving their confidence. School social workers often practice collaboratively, with the school, the community, and families coming together to promote academic excellence.
Building a better society in Policy and Planning
In policy and planning roles, social workers are involved with supporting vulnerable sections of the population and improving the conditions in which they live. To enhance their practice, they have extensive knowledge of public policy, legislation, and policy-making. Government agencies and non-profits employ social workers with this area of expertise to examine policies that have already been formulated. As such, public policy social workers function at a different level from those who work with communities and build relationships to action change.
As part of their work with different organizations, they carry out research to see how current initiatives are faring. This involves searching for strengths and weaknesses that can be taken into consideration when new plans or policies are being designed. They might focus on establishing better forms of public housing, helping minority populations to access healthcare, or supporting opportunities for disabled people. Part of their role involves proactively researching the social problems of a community or a city to better understand what issues need addressing. They may suggest new legislation or an alternative approach to the programs that are already in place.
Why choose a career in this profession?
As social workers strive to improve the lives of all kinds of people, they develop our communities and society as a whole. Social workers in any role listen to the needs of their clients, make it easier for them to manage their problems, and try to enrich their quality of life. Therefore, in each field of practice, social workers make a positive impact on the nation. For people who want to change society for the better by tackling discrimination, poverty, and inequity, this will be a very rewarding career.
Featured Photo by Christina @ wocintechchat.com on Unsplash