As part of my role as an Official Apartment Guide Organizing Blogger, I've had the opportunity to contribute to their Organize the Clutter Pinterest board.
Their entire Pinterest account is enough to make any organizer or decorator drool. Still, this board is my favorite with its nifty organizing solutions to corral and organize clutter hot spots.
Check out these cool solutions I found:
If you're lacking in pantry space, this may just be the answer for you. ClassyClutter.com shows you how to build a skinny  rolling shelf unit that sits next to your refrigerator for all of your cans and jars.
Swapping seasonal clothes for growing kids is one of my least favorite activities. However, we use a system much like Erin's, and it's made a world of difference.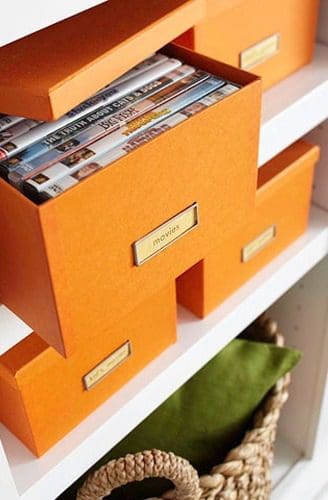 Whether they're alphabetized or not, a shelf full of DVD cases can make a room or shelf feel cluttered. Try using pretty photo or storage boxes for your cases instead.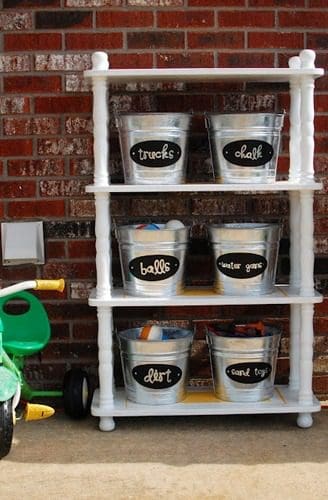 I love these labeled galvanized steel buckets for outdoor toy storage. My favorite label is "dirt".
Recycle an old frame for practical jewelry storage that looks pretty too!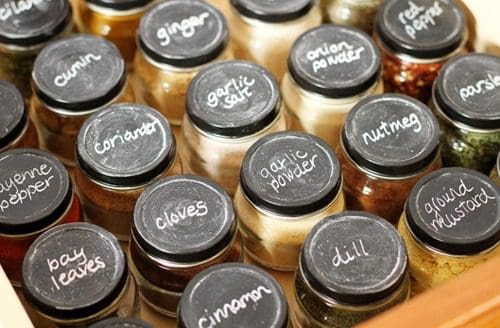 A little chalkboard paint and a few old baby food jars is all it takes to makeover your spice drawer. This setup is so much easier than the one I've got going on. How about you?
Add a few hooks and a bench to your entryway to keep it neat and organized through all of your comings and goings.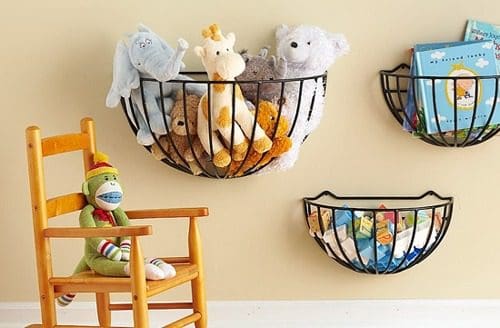 This is such a great idea, especially for younger children. Use garden baskets to hang toys on the wall where they can easily be gotten out — and put away!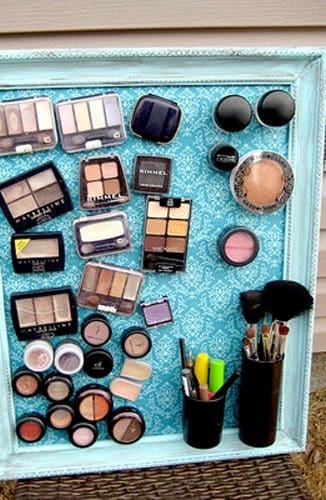 Similar to the jewelry frame, this magnetic makeup frame is a great way to keep your makeup easily accessible and use vertical space rather than surface area.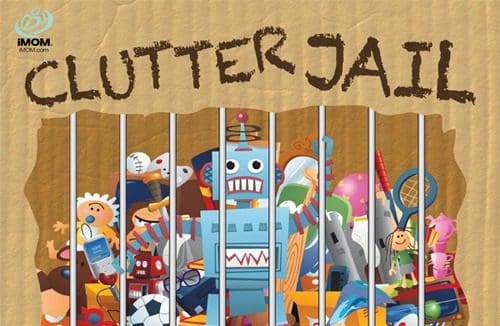 If you're struggling to get your children on board with keeping your home clean, try setting up a "clutter jail". Toys that are left out can be put into clutter jail and redeemed through various activities.
You can also follow Apartment Guide through your favorite social media networks for real-time tips and updates on making the most of your space and living on a budget!
What clutter hot spots are the biggest challenge in your home?
Apartment Guide and owner Consumer Source, Inc. have partnered with bloggers like me as Official Apartment Guide Bloggers. As part of this program, I have received compensation. They have not told me what to purchase or what to say about the products used, and believe that consumers and bloggers are free to form their own opinions and share them in their own words. Consumer Source's policies align with WOMMA Ethics Code, FTC guidelines and social media engagement recommendations.