Microblading is a technique for creating semi-permanent, light, wispy hair strokes on your eyebrow ridge to supplement your natural eyebrows. It can be considered a form of eyebrow tattoo, though unlike most tattoos, it is almost undetectable when done right. And when properly done, microbladed eyebrows can maintain their appearance for up to three years in some cases. Here are 5 reasons why you should consider microblading.
It Saves Time
Microblading gives you natural-looking, enhanced looking eyebrows instantly. You won't have to spend ten to fifteen minutes each morning perfecting your eye makeup. You won't have to choose between running late and finishing your makeup anymore. You may be able to skip the plucking and waxing too.
You also won't have to touch them up throughout the day since microbladed eyebrows retain their size and shape. You'll only have to dedicate a few hours every 1-3 years to have your eyebrows redone in most cases. If you're tired of having to reapply your makeup after swimming or sitting in the sauna, you'll also love microblading. The results won't smudge on exposure to sweat, water or rubbing.
Also, you'll finally be able to achieve a consistent look and won't damage your eyebrows with constant retouching. If too much is threaded, plucked or waxed away, keeping your original eyebrow shape becomes difficult. Since microbladed eyebrows are semi-permanent, minor maintenance mistakes become much less apparent as the microbladed template will stay in place. And if you want to try a new eyebrow trend at some point, the fact that they're not completely permanent gives you the chance to change the template accordingly during your next session.
It Can Save You Money
If you're doing eyebrow makeup every day, you're spending money on eyebrow filling products. You're spending money on brushes and fixers as well as devoting hours each week to the task. While you will have to be prepared to pay for a microblading session, it will still be a bargain since you won't have to spend as much on eyebrow fillers and assorted tools.
Repeated, the eyebrow microblading process will save you time during the reapplication process too since there's already a customized blueprint for the new technician to follow. (It normally takes between one and a half to two hours.)
It Could Give You Back Your Old Eyebrows
Some people lose their eyebrows due to medical conditions. Hair loss, including loss of the eyebrows, is a common consequence of chemotherapy. For others, it is the result of another health problem like alopecia for instance. If you go in for microblading, you come out with natural looking eyebrows in a matter of hours. A good microblading artist will give you back your original look, and no one will be able to tell the difference between their work and what you were born with. Microblading is a good option for those with naturally wispy eyebrows, as well.
You'll Never Be Embarrassed by Them
There are forms of eyebrow makeup that turn red or grey after a while. Know that microblading pigments are organic and are created to not change color over time. And even if they fade over time, the process will be gradual. You'll never experience your eyebrows turning awkward colors that require more makeup to cover up.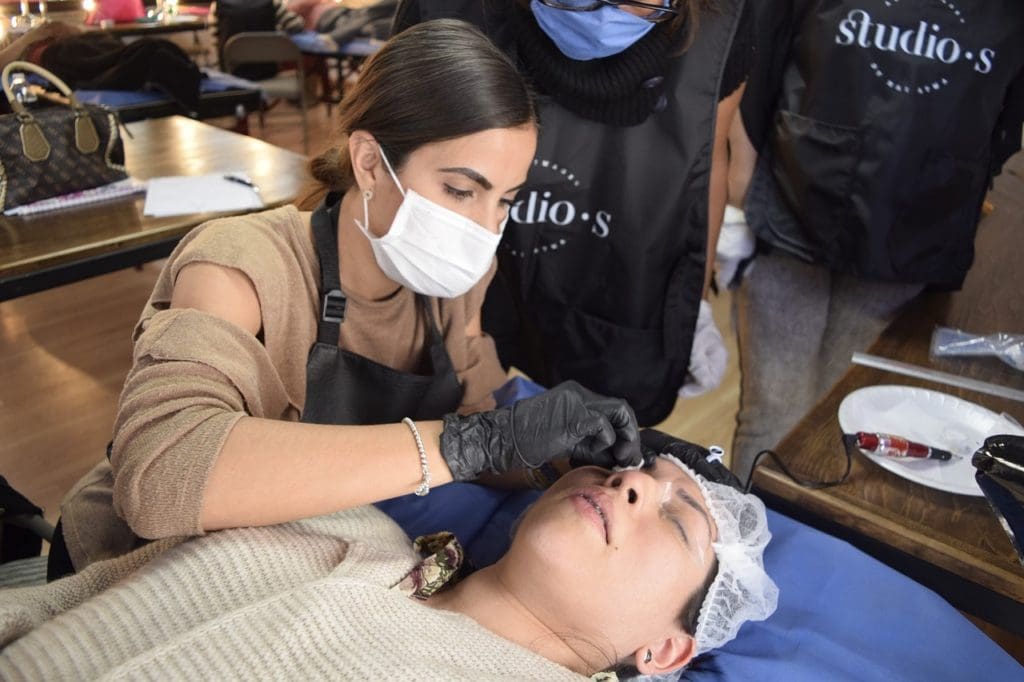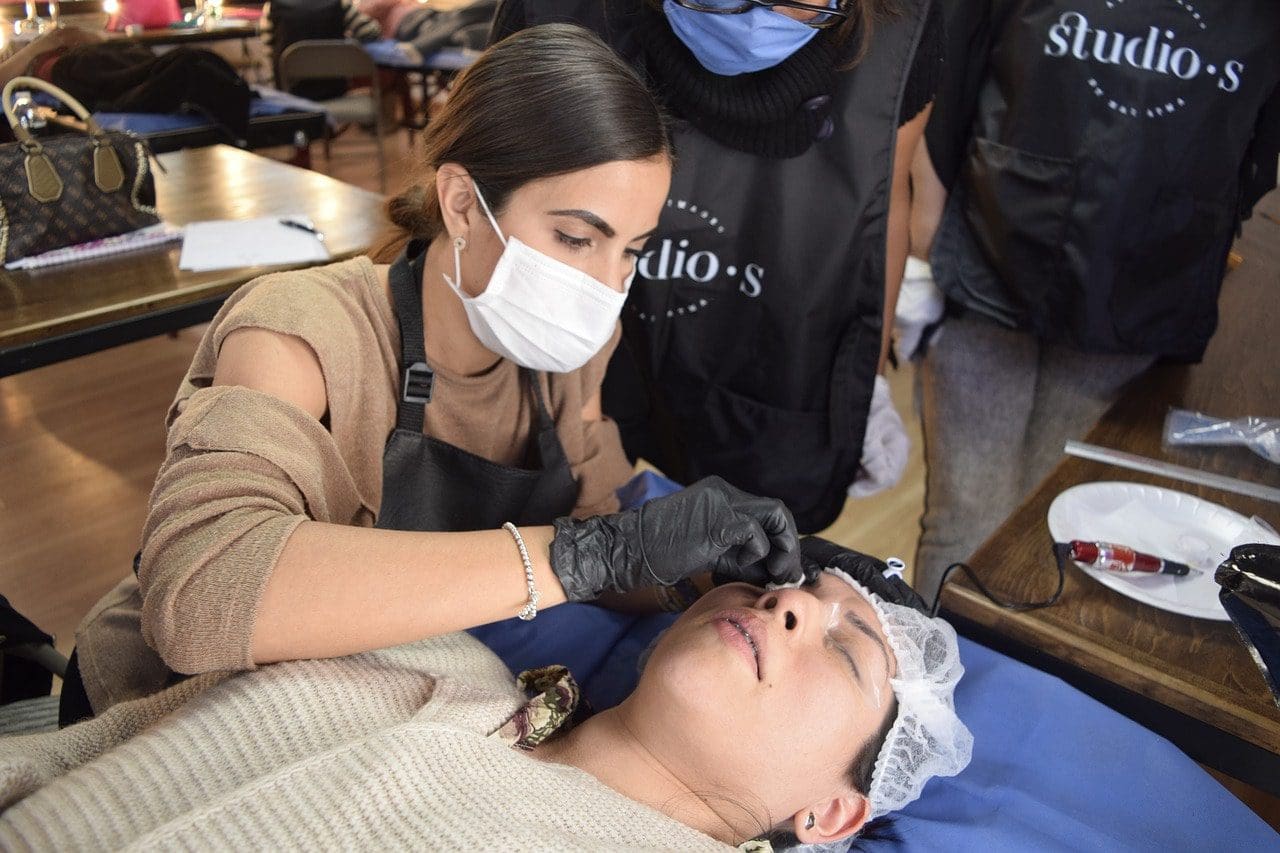 No Recovery Time
Perhaps the best part of the microblading process is the fact that the end result can be shown off immediately, so there's no worry about having to wear bandages over swollen skin or have inflamed "new" eyebrows until things heal. You could walk out of the office sporting new brows you'll be proud of. And if for some reason you aren't thrilled with the result, the result isn't something you have to literally live with.
The procedure itself is virtually painless as well. If you happen to have a fear of needles, you don't have to be afraid to go in for a microblading session. Your professional will start by applying a numbing topical ointment around the area and you won't have to deal with local anesthesia in most cases. The ointment used will make the procedure more comfortable and some have reported that the procedure was so relaxing they were even able to fall asleep, so there's absolutely nothing to be afraid of.
Things You Should Know Before Getting Your Eyebrows Microbladed
If you want to get the best results possible and ensure your safety, there are some things you have to know before you get your eyebrows microbladed. First of all, you have to know that microblading is considered a form of tattooing in the state of Florida, so if you were thinking of seeing a microblading in Orlando – expert, you have to make sure that they are a certified tattoo artist and that they operate from a licensed tattoo establishment.
Make sure that your skin is ready for the procedure as well. That means avoiding waxing or spray tans before your appointment and staying away from exfoliants, alpha hydroxy creams, and retinoids that could irritate the skin. You should also avoid any form of blood thinner, alcohol or aspirin before the procedure since too much bleeding may interfere with the pigment absorption process. Also, try to stay away from excessive sun exposure and refrain from tanning three days before the procedure.
Make sure that you choose the right artist as well. The first thing you should do is look at their before and after pictures. You don't only want the artist to be qualified; you also want them to be able to get you the style (manicured, sparse and natural, messy looking, very dense, etc.) that you want. If you can't get pictures of healed work on their website or social media, ask them for photos in person to know exactly what kind of results you can expect.
Conclusion
Microblading is a great alternative to eyebrow makeup that is growing in popularity for a number of reasons. If you feel like it's something you'd like to try, we suggest you schedule an appointment with a microblading artist to see if that's something that would work for you.
Image credits; Image credits