Cannabidiol (CBD) is a cannabinoid produced from the cannabis plant. While studies are still being conducted to establish the possible impacts and advantages of CBD, individuals are taking it to alleviate symptoms caused by diseases such as chronic pain, sciatica, anxiety, and sleeplessness. As a result, many people are resorting to CBD products like oils and dips to relieve stress symptoms.
How to Indicate the Signs of Stress 
Your body's response to any type of pressure or danger is stress. If you are regularly stressed out, as many of us are in today's increasingly competitive society, your body may be in a condition of heightened stress most of the time. This can cause serious health issues, so it is important to be aware of the signs and indications of stress.
Stress-related Emotional Symptoms:
Getting irritated, angry, and grumpy quickly

Feeling overburdened

Having trouble relaxing

Feelings of worthlessness, loneliness, and poor self-esteem
Stress-related Physical Signs:
Tired feeling

Headaches

Diarrhea, constipation, and nausea

Muscle tenseness, aches, and pains

Pain in the chest and a fast pulse

Sleeplessness

Colds and illnesses regularly

No sexual desire or ability

Nervousness and trembling, 

buzzing in the ears

, chilly or sweaty hands and feet 

Swallowing difficulties and a dry tongue

Tightened jaw and teeth grinding
Stress-related Cognitive Symptoms:
Constant anxiety

Incoherence and forgetfulness

Inability to concentrate

Poor decision-making

Having negative thoughts
Stress-related Behavioral Symptoms:
Too much or no appetite

Ignoring duties and procrastinating

More frequent use of alcohol, drugs, or cigarettes

Nail biting, restlessness, and pacing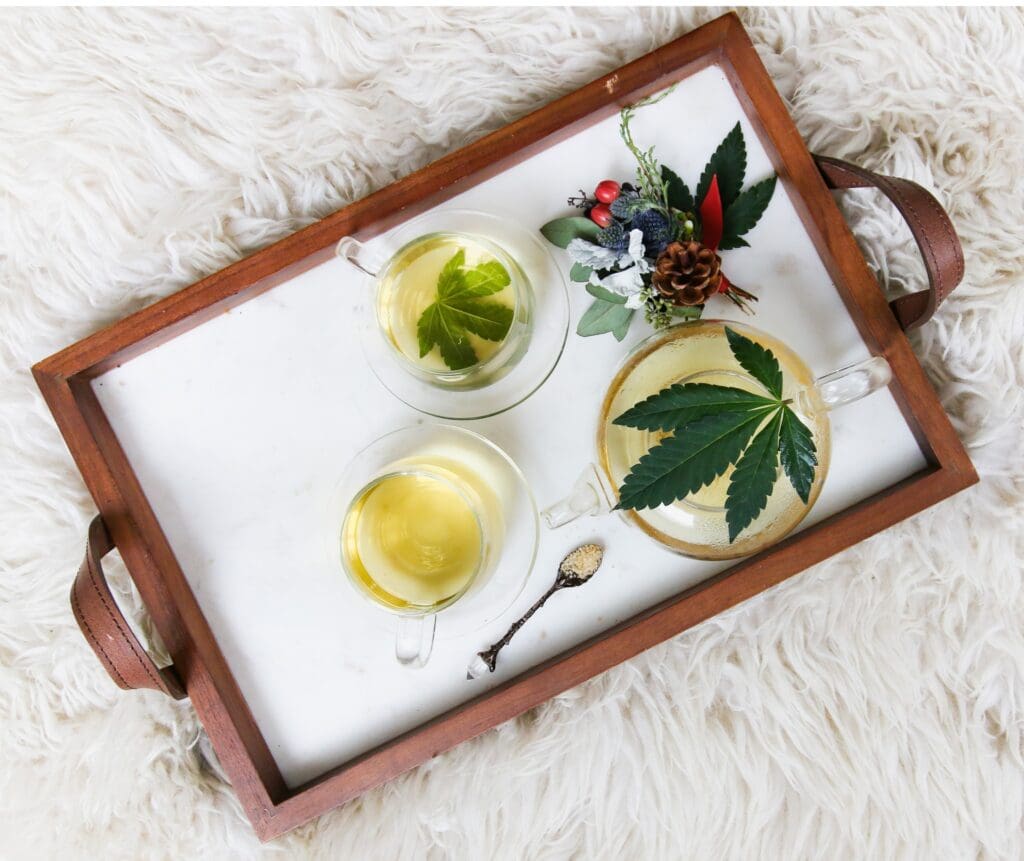 How CBD Dip Can Help You Reduce the Feelings of Stress
The effects of CBD are currently being studied. However, numerous studies have shown that cannabidiol may be beneficial to people suffering from stress symptoms.
In a review published in 2020, 76 research publications on the effects of CBD on various diseases, including stress, anxiety, dementia, and depression, were examined. According to the study, CBD is a potential therapy for stress and anxiety, but further research is required.
CBD also suggests having a calming effect on the cardiovascular system when used in stress models. CBD affects the white blood cells and platelets in the blood, which are connected to stress. According to studies, CBD treatment lowers resting blood pressure associated with stress in adults.
While more extensive research on CBD's benefits is needed, the first findings are favorable, which is why CBD oil and flavored CBD dip are readily accessible on the market nowadays. It's essential to note, though, that CBD does not work for everyone, and seeking medical advice is first recommended.
How Does CBD Dip Work?
One dip pouch releases 10 milligrams of CBD into your body rapidly through the saliva in your mouth. The majority of patients reported benefits within 10 minutes after taking one pouch. They have no artificial flavorings and are low in sugar. They're also discreetly packaged, easily administered, and delicious.
Is CBD Dip Organic and All-Natural?
For a healthier, tobacco-free option, CBD dip is produced with non-GMO full-spectrum hemp. Each can include long-cut CBD-rich flowers, allowing consumers to consume CBD in a simple and quick manner. It comes in a range of flavors that are made using natural ingredients.
Third-party laboratories evaluate the quality, safety, and efficacy of chewable CBD dips. These tests guarantee that all of our full-spectrum non-tobacco dips maintain all of hemp's beneficial qualities while being free of pesticides, metals, and other dangerous chemicals.
How to Use CBD Dip Correct Way and How Long You Should Keep the Pouch In?
Here are the easy methods to correctly take CBD dip:
Step 1: Take one pouch from the can.

Step 2: Place the pouch between your inner lip and gums and let saliva release it normally.

Step 3: One pouch should be taken for 30 to 45 minutes or until the flavor has faded.
Conclusion
CBD dip is a simple and comfortable way to get started with full-spectrum cannabidiol. CBD dip is blended with natural and delicious flavors that everyone can enjoy while reaping the benefits of CBD. Significant findings show that CBD dip may increase brain clarity, promote general relaxation, and alleviate stress with prolonged usage.
Featured